My fellow Americans…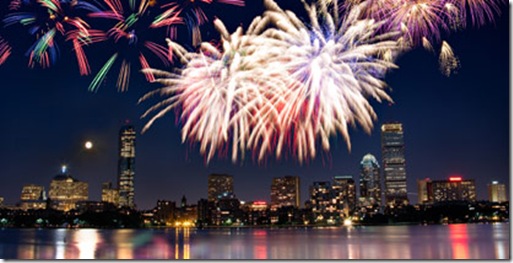 Thank you to all of our armed forces that ensure our safety on a daily basis, and to our founding forefathers who built this country on the values we hold dear.
What will we be doing over here at the Confessions household?
Getting up early to check out the July 4th Parade.
Possibly witnessing a rodeo. (Tinker Bell has high hopes of seeing a pig there.)
Relaxing and spending the day with family.
Maybe a little swimming.
Enjoying some yummy BBQ.
Talking the Teeny Tot through another year of semi-terrifying overhead explosions.
And enjoying squeals from the older kids as each one lights up the night sky!
I hope you will be able to enjoy a wonderful and safe Independence Day with those you love!
Digital Scrapbooking Template:
For all of you digital scrapbookers out there, I also have a fun star template to share with you. It was inspired from a class at www.jessicasprague.com where I've learned most of my mad graphic design skills!
Note: This is a layered PSD download, so you'll need to have Adobe Photoshop or Adobe Elements to use it.
–> Download Star Template <–
Here's a sample of a layout I made a few years back using this template. The background is white linen paper, but it's a little hard to see on this image.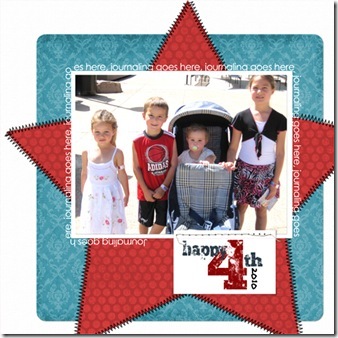 Supplies for this layout: Pattern Paper by Anna Aspnes MonoBlendz Paperie Lima (re-colored); flourish by Katie Pertiet Grunged Up Photo Block No2, Date Tabs & Journal paper by Katie Pertiet ; Font Amerika, VTPortable Remington
Happy Independence Day!