Hi everyone! I'm back today with another Homeschooling 101 post.  Today we're talking about switching curriculum mid-year.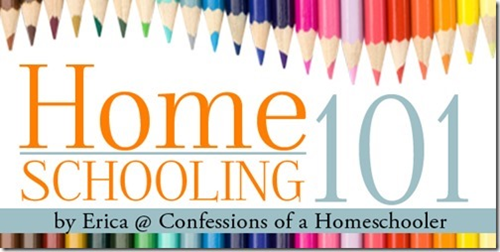 Occasionally it happens that we find ourselves needing to switch one of our curriculum choices mid-year. For me it was about three months into our 3rd year of homeschooling when I realized that our math curriculum was not working.
So what do you do?
Especially when you've spent more than you wanted on something only to find it isn't a good fit? Well, you switch to something else. Freedom is one of the many gifts that come with homeschooling. We are free to choose curriculum that best fits the needs of our family.
Sometimes things can seem like a great choice. But then when put into action they just don't work like you had hoped. And despite all of our careful research in choosing curriculum, we can choose things that don't work for us. Don't feel bad about switching mid-year. We have all had things we've needed to change during our year to better our homeschooling experience.
Taking into consideration cost, you might want to take some time to see if you can modify the current curriculum to work for the rest of the year. If it is not working and causing you too much unneeded stress, then I suggest you look into switching to something else.
Don't feel bad about switching mid-year. We have all had things we've needed to change during our year to better our homeschooling experience.
While you don't want to make your children think that you are willing to switch out curriculum anytime they don't love something, sometimes switching is a must. Other times we need to persevere and be diligent with what we've chosen if there is good cause.
In our 3rd year math disaster, it became apparent that we needed to switch to something else. At first I was reluctant to make a change so far into another curriculum.
I like to finish curriculum. Quitting something half-way through, and not having time to finish the new one, didn't exactly leave me with a warm fuzzy feeling.
But for my children's sake, and the sake of my own sanity, I sat down and ordered Math U See.
The day it arrived was one of the happiest days in my homeschooling career. I removed the old books, and opened our new books. That small act saved the future of our homeschooling journey.
There was an immediate release of stress for me, and my children were also happy with the change. Things have been great ever since, and we aren't looking back.
What about the old curriculum?
You can always recover some of your costs by selling the old curriculum at a used fair, or online. Or maybe it just isn't a good fit right now, and can be saved for a later time.
Whatever your reasons are for switching curriculum mid-year, know that it is okay.
Make your decisions based on the needs of your family. Curriculum varies in style and method, so trying new things is a great way to enhance your learning experience and make your homeschool successful. Finding a curriculum that fits your needs can make the difference between hating and loving learning.
For more information on homeschooling check out my Homeschooling 101: A guide to getting started!