Good morning everyone! I always love to create handmade gifts this time of year. I think they're not only fun, but they're unique and make special gifts for those you love! Today's tutorial is for a cute handmade pillow complete with a sweet little buddy!
They're super soft and cuddly, making them a perfect gift for Christmas!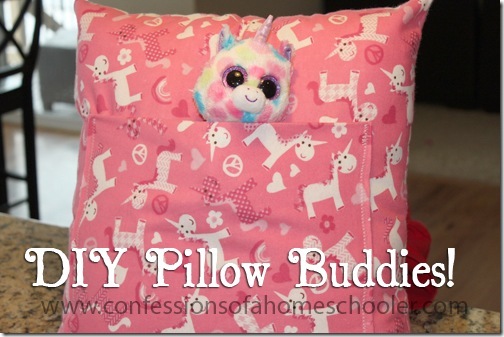 So let's get started!
You will need:
1 yard of flannel fabric per pillow
Coordinating thread
Sewing machine (You can hand sew too if you're feeling ambitious!)
Iron and ironing board
Scissors or rotary cutter
Pins
Stuffing for your pillow (You can get cotton or polyester your choice)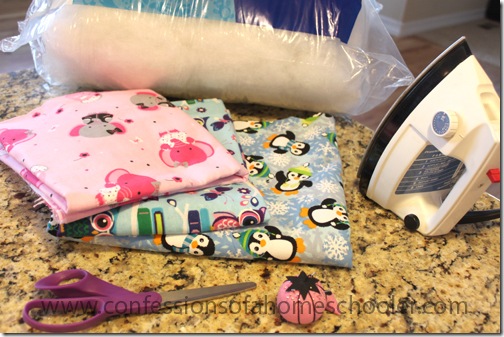 This project is a little complicated to try and explain in a blog post, so make sure to check out the video tutorial on how to create these cute little DIY Pillow Buddies below!
And that's it!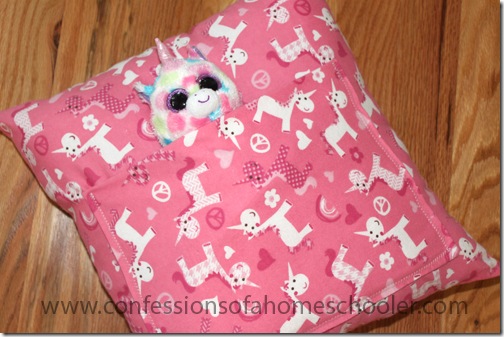 For those of you wondering where I found the cute little stuffed animals with the ginormous eyes, well, we found them at our local craft store, but they're called Beanie Boos and they're all around! They're super soft and cute and I don't know about your kids, but mine love them. And of course they come in a variety of sizes so your kiddo will want to collect them all. I love how retailers do that…ugh. The one pictured below is the second to smallest size at about 6" tall. The smallest is a tiny little 3" key chain, and the largest one is about 18" tall or so. The small one pictured below retails for around $3-$9 depending on where you get them.
I spent about $30 on 7 yards of fabric, and then $35 on the Beanie Boos for a total of $65 for 7 gifts which means I spent about $9.29 per gift.
And that's it folks, a super cute and fun Christmas gift idea.
I hope you enjoyed this tutorial and are having a festive and merry holiday season!
PS. If you make these, send me some pics on instagram with #coahchristmas so I can see how they turned out!