Hi everyone! After I put up my video on a day in our lives I've had several requests for a hair tutorial video. I thought it sounded like a fun idea, so here we go. Check out the video below to see how I create these loose curls!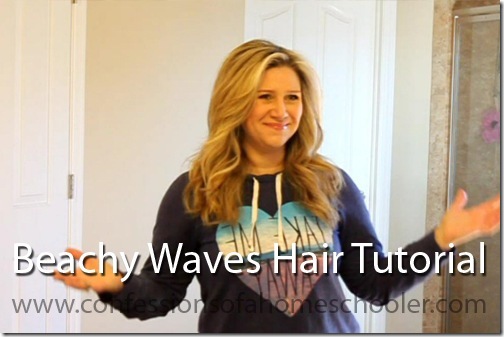 While I take a shower daily, my hairdresser advised me not to wash my hair daily. Washing dries out your hair, and since I color and heat style my hair it's already dry to start out with.
I normally wash my hair every other day, so you will want to do this tutorial on a wash day for best results.
I naturally have rather thick, course, and wavy hair. Honestly, it's like big fluffy 80's hair. Man I looked great during that decade.
Unfortunately the sleek look the 90's brought around didn't quite mesh well with all of my lovely frizz. And since smooth hair has remained the "in" look ever since then, it's been hard on my hair.
I have to take steps.
Lots of steps.
And heat.
Lots of heat.
I also have to use good anti-frizz products to keep that Material Girl 80's look at bay.
And I've found that the round brush help smooth out my locks as well, so if you're naturally frizzy like me you might want to try mastering the round brush technique.
I think this tutorial will work on most hairstyles though, even those of you lucky girls with naturally smooth hair. If your hair doesn't hold curl well, you might want to add a little hair spray to each curl as you go. Mine tends to hold curl fairly well, so I didn't do that in the video, but it's just something to consider.
All of that said, here's my beachy waves hair tutorial. I hope you enjoy it, and that it helps some of you!

Supplies I used:
Hair Dryer (Mine is an older Hot Tools dryer so I couldn't find a link.)
Olivia Garden Round Brush (Mine has a 45 on the tip and has an approx. 1.5" barrel)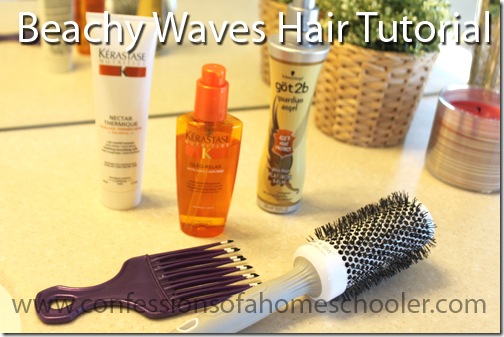 Happy hair day!