Good morning! Well, I don't know about you, but August means back-to-school for us! Which comes with some mixed feelings of excitement over new curriculum and fresh new school supplies, whoot whoot! And a little bit of anxiety over the chaos that I know is coming our way. It seems like everything starts up at once, school, sports, extra activities, and before I can even blink it's almost Christmas!
That said, my monthly meal plan has been a huge blessing when our schedule starts to get crazy. I have to confess that over the summer I'm not so great at following my plan. Things are nice and relaxed and we kind of just do whatever we feel like that day for food. But man when school starts it seriously aids in my sanity levels to have a meal plan. It's just one less thing I have to think about and keep track of.
So here we go!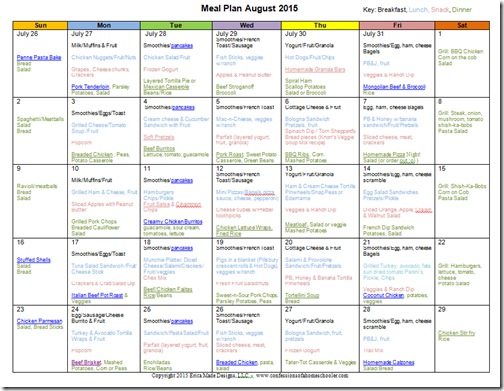 Download the 2015 August Monthly Meal Plan:
If you haven't already used this before, you can click on any of the underlined menu items to get to the recipe. For more fun recipes, visit my Recipes Page!
Have a great recipe to share? Head over to my COAH Community Recipes section and share it with others!
Here are some of our favorite smoothie recipes, just click on the image below!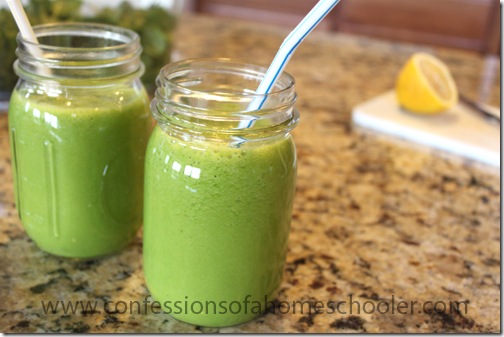 When do you all start school up? Or have you been doing school year round?