Last week I posted my educational toys holiday gift guide, and this week I have my fun gift ideas to share with you. Today I'm sharing my girls holiday gift guide, and then in a couple of days I'll have some gift ideas for boys too!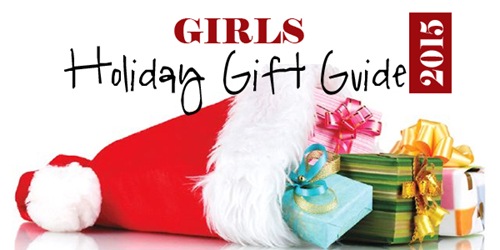 One of the things that Strawberry Shortcake has been asking for is this Wooden Art Set. She loves to draw, color, and paint. I like that this one comes in a wooden box, and everything is stored neatly inside the case. It is easily portable, and includes most of what she'll need to get creative! I'll probably add in a drawing/painting paper spiral too.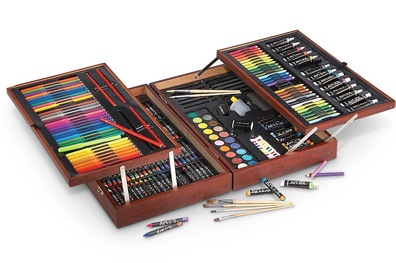 Another thing on Miss Lady Bug's gift list is the Frozen Karaoke Machine. I might regret it, but it looks like it might be cute LOL!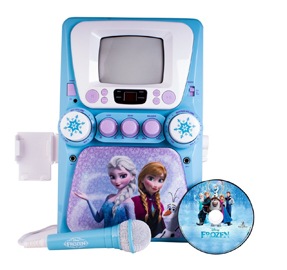 Another fun gift idea that I know Miss Lady Bug would love, is the VTech Kidizoom Smartwatch. It come with 3 activities, 5 games, and 3 challenges including a motion sensor. It can also take pictures and videos, including a voice recorder with voice-changing effects, and a touch screen. It also has an alarm, timer, and stopwatch. As well as a simple calculator. And yes, it's actually a watch with 50+ clock face designs, and is splash proof for durability.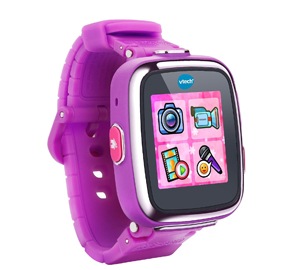 We received the Spiral Art Design Center for review this year and my kids love it! Actually I set a time limit so everyone could have a turn. I remember having one of these when I was a kid, and had so much fun making cool designs with the different disks and colors! This one is cool because the case snaps open and stores all of the disks, paper, and pen which is nice. It's also fairly sturdy and easy to use for younger kids.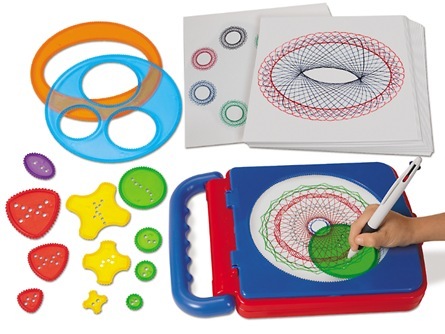 High on Tinker Bell's list this year is a dressform. We've debated between finding one that she could use to make clothes for herself, and this doll sized one. I think we're going to end up going with this one, it is designed to fit a 19" American Girl type doll, and she can use it to make clothes for her stuffed animals too. She's made a whole wardrobe thus far, so I think she'll really love this gift idea!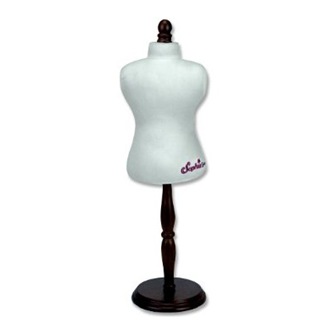 Second on Tinker Bell's list this year is Duct Tape and cardboard.  Yep, no kidding, she LOVES to make stuff with duct tape. So I thought this Tape It & Make It Book and a bunch of duct tape rolls would be a great gift idea! There are a ton of YouTube videos for duct tape creations too, and seriously this stuff keeps them busy for hours.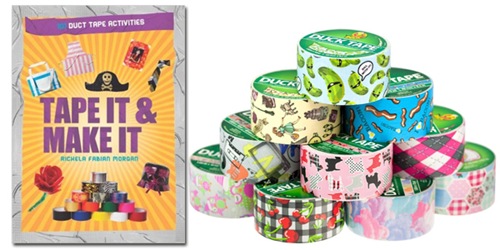 Another thing on Tinker Bell's wish list this year is the Chocolate Pen set. I'm not exactly sure how this works, but it does look fun! We'll see if she gets it or not! The kit includes pink, blue, brown, and white chocolate. Supposedly it's easy to clean up, and the chocolate hardens in a few minutes at room temperature.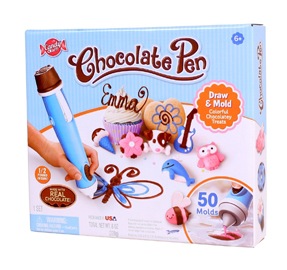 We recently taught the kids to crochet, and so I thought a little crochet set would be fun! You don't have to buy a kit like this one, but just a basic sized hook and a variety of colored yarn in a gift basket would be a great idea for your crafter!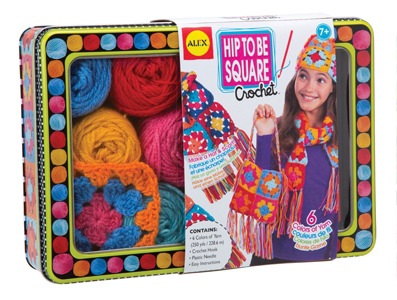 If you missed my previous posts, click below to check out my other holiday gift guides!
Disclaimer: There may be affiliate links contained in this post. If you purchase through these links I receive a small percentage. Please know that even if I include affiliate links, I still love these products, and would not recommend them unless I truly thought you would like them too!