Good morning everyone! I have a really fun giveaway for you today, and just in time for the holidays! I'll be giving away a set of the fun new Kwik Stix paint pens by The Pencil Grip!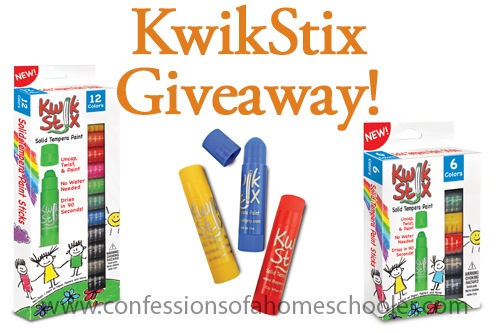 I'm sure you've seen these popping up all over the internet, I know I have! And my kids were so excited when I said that they were sending some for us to review. At first I thought they'd just be like regular crayons or maybe even markers, but they aren't.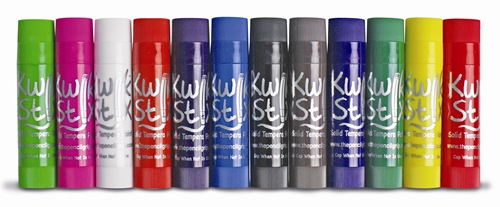 They're actually paint in a stick. So they glide on really smoothly, and can be blended somewhat as well. They go on wet, but dry within about 90 seconds which is nice. And one that that I definitely appreciate is that they come out in an even amount. So you don't have any large globs of paint like when working with paint and brushes.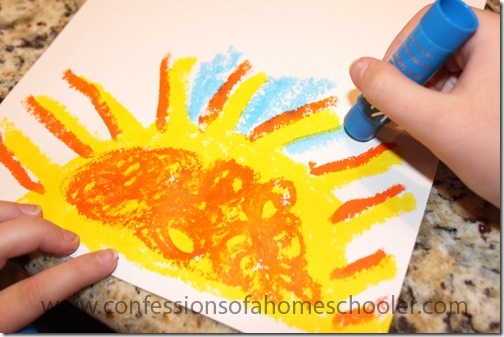 We found that they work best with thicker, painting paper as opposed to regular copy paper. Since they are wet, they do act just like paint and can soak through thinner paper.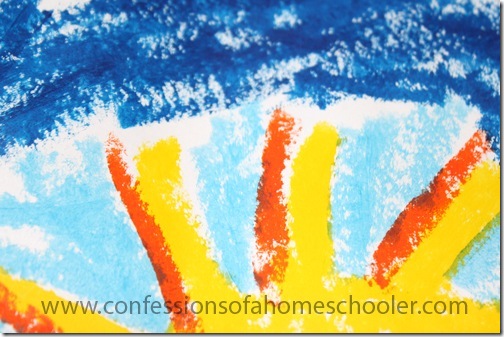 Hopefully you can see in this closeup that they dry with a rather interesting texture to them as well. They kind of remind me of a dryer acrylic painting or something like that.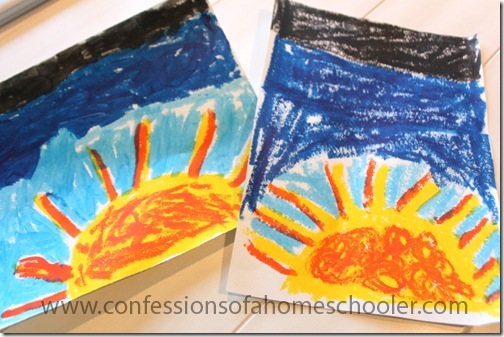 The edges of our paper rolled up a little bit, but I just smoothed them out on a table edge, and they stayed great. The paint is a nice even coat, so there wasn't any cracking or any flaking.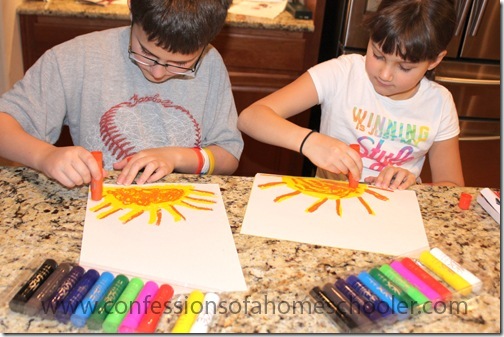 Want more information? Check out this demo video from Kwik Stix!
Kwik Stix was kind enough to send each of my kids their own set as well, which was nice. Now I don't have any fighting over them, and everyone can make their own projects!
Want to win a set for your family?
The Pencil Grip is hosting a giveaway for a 6 pack of their Kwik Stix to one of you! Just enter below!
Disclaimer: I received these products in exchange for review on my blog. The opinions expressed on my site are my own, and were not influenced by the company or free product provided.