Good morning everyone! I have another super fun field trip idea to share with you today! We had the chance to take a tour of the US Denver Mint which is located in Denver, Colorado. The Denver Mint prints coin money, and offers daily tours to the public.
You do have to sign up and there are some restrictions, so check out the Denver Mint website for more information on taking a tour!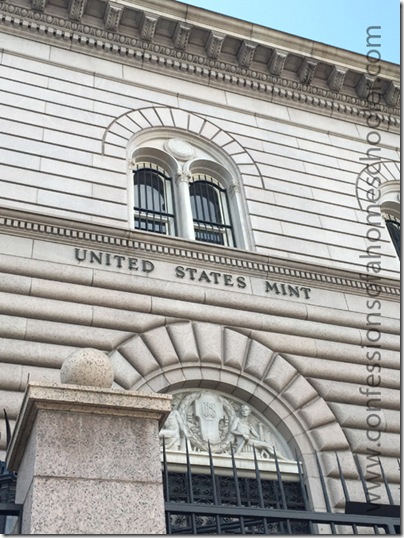 We weren't allowed to take photos inside for obvious reasons, but we were lucky enough to be there on a printing day. That mean that we got to see all of the machines in action, and watch the money go through all of the printing processes.
They were printing pennies that day, which was super cool to see them run through the printing presses, and watch all of the mint workers sort and pack the coins. The tour only takes about an hour, but it's really interesting. The building it self is a piece of artwork inside, and the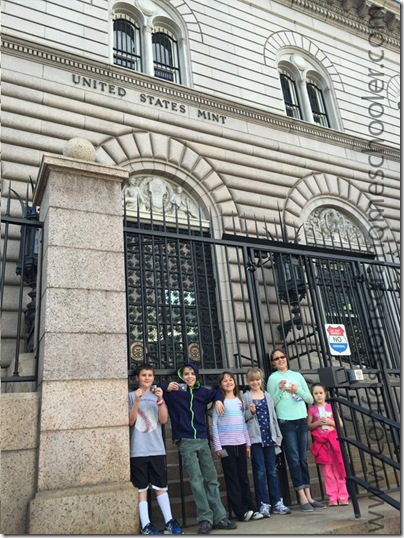 "The United States Mint was created by Congress in 1792 and became part of the Department of the Treasury in 1873. It is the Nation's sole manufacturer of legal tender coinage and is responsible for producing circulating coinage for the Nation to conduct its trade and commerce. The United States Mint also produces numismatic products, including proof, uncirculated, and commemorative coins; Congressional Gold Medals; and silver and gold bullion coins. The United States Mint's numismatic programs are self-sustaining and operate at no cost to the taxpayer."  ~Denver Mint Website
I think the most interesting part of the tour was the display of all of the theft attempts on the mint. There were several people who have tried to rob the mint over the years, none were successful. The security is amazing there! And they also have a fun gift store you can visit when done if you want to collect any cool memorabilia.
They also have a teachers resource center on the website with plenty of interesting historical lessons!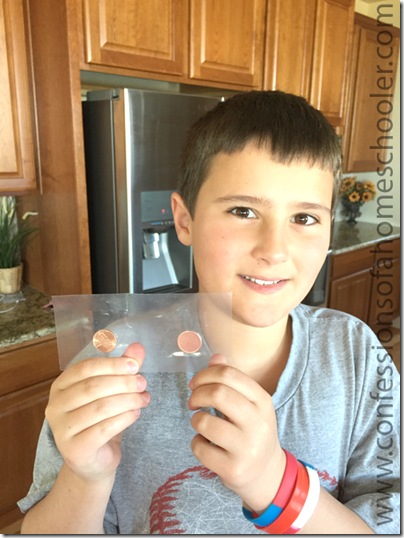 And of course one of the coolest parts is that since they were printing pennies, we got samples to take home! The one on the right is an unprinted copper piece, and the one on the left is a brand new, never touched, uncirculated 2015 penny!
Looking for more field trip ideas? Download my Homeschooling in Colorado PDF for some great trip ideas you can ad to your homeschool year! Not from Colorado? Don't worry, most states have similar places, so you can use the PDF as a guide to see what your state has to offer!
Happy Homeschooling!