Happy Martin Luther King Jr. Day homeschoolers! Today is a great day to learn about one of our nation's most influential people.
Martin Luther King Jr. Day usually means people get the day off. Except for us, we're doing school today, and taking some time to reflect and remember on the life and influences of an amazing person in United States history. Even if you're taking a break today, it's a great idea to take a little bit of time to gather around the computer and listen to his inspirational words in person.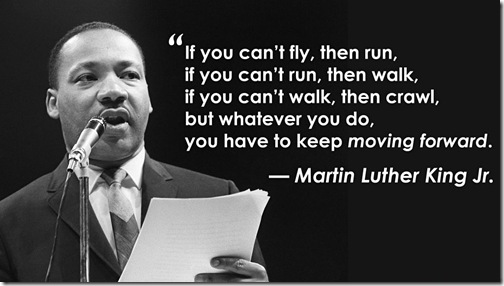 Martin Luther King Jr. was born in 1929 in Atlanta, Georgia. He attended the Booker T. Washington High School. He skipped both nigh and eleventh grades, and entered Morehouse college in Atlanta at age 15, in 1944.
He later became both a Baptist minister and a civil-rights activist, having a huge impact on race relations in the United States beginning in the mid-1950's. He headed the efforts to end legal segregation of African-American citizens in the South and in other areas of the nation as well. He also created the Civil Rights Act of 1964 and the Voting Rights Act of 1965. He received the Nobel Peace Prize in 1964 for combating racial inequality through nonviolence.  He also helped organize the 1963 nonviolent protests in Birmingham, Alabama.
Martin Luther King Jr. helped organize the "March on Washington" on Wednesday, August 28, 1963 at the Lincoln Memorial in Washington D.C. There he gave his most memorable speech titled "I Have a Dream". It is still taught as one of the most inspirational speeches in history. Take a look at the video below to hear his speech for yourself!
"I have a dream that one day every valley shall be exalted, and every hill and mountain shall be made low, the rough places will be made plain, and the crooked places will be made straight, and the glory of the Lord shall be revealed and all flesh shall see it together." ~ Martin Luther King Jr.
King was planning a national occupation of Washington, D.C., to be called the Poor people's Campaign, when he was assassinated on April 4 in Memphis, Tennessee. He continues to be remembered as one of the most influential African-American leaders in history.
Happy Homeschooling!