Hey guys! I've had a lot of requests to share my secrets to homeschooling during a move. Most of you know that we moved a couple of years ago during our homeschooling year, and I'm not gonna' lie, it wasn't easy!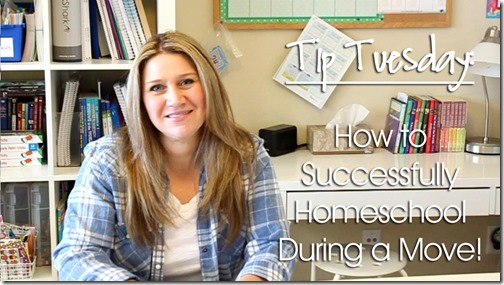 But with a little bit of organization and preparation moving during your homeschooling year isn't as overwhelming. I also have to thank all of the friends and family who helped us move and get settled in because without them it wouldn't have been possible.
And we managed to get through it relatively unscathed, started school a week after our move, and haven't looked back since! So today I'm sharing what I learned about that experience. Hopefully these tips will help you out too!
Watch my tips for successfully homeschooling during a move here!
Have an idea for a Tip Tuesday video? Make sure to leave a comment below!