Salut and welcome to our Expedition Earth week on Canada!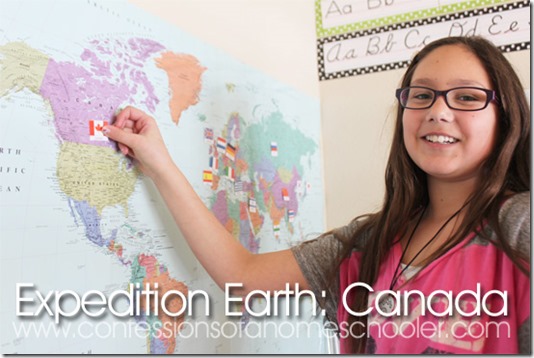 Here are some of the activities we did this week along with things I managed to capture on film!
Say "Hello" in French: salut (silent t) , "Thank You" : merci
Locate Canada and capital Ottawa on the wall map
Sang a Canadian song
Completed mapping and flag worksheets
Read Children Just Like Me Book on Canada and found where they live on the map
Learn about the Inuit Community
Watched some cool videos from Nunavut Canada! (Warning, some of the video is a tad graphic, they harpoon a seal and eat it.)
Learn more about Canada from National Geographic Kids
Learn about Niagara Falls
Learned about and classified 6 animals of Canada
Animals from Canada mini-book
Make snowshoes
Lapbook Activity
Make Ice Cream with Maple Topping
Maple Leaf Prints activity
Canadian Forest scene craft activity
We always start off by finding our country on our world wall map. This year we're also adding flags to the map as we go to make it more fun.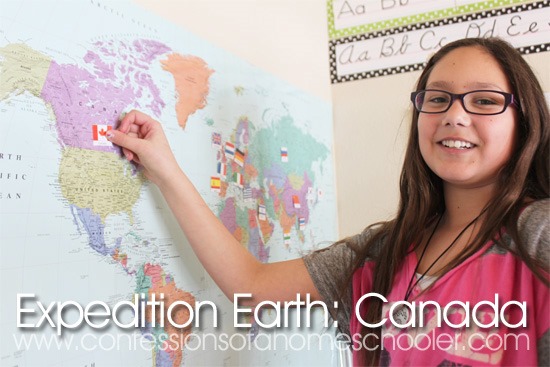 Next we learn how to greet one another in that country's native language. Since they speak English & French in Canada, I went with a French greeting, Salut!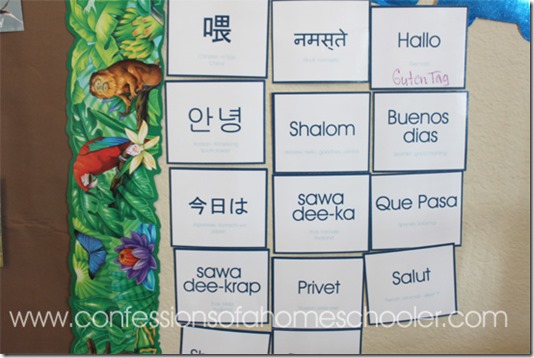 Next we checked out the country in our atlas and noted any major landmarks, located the capital city, and any other important features of the region.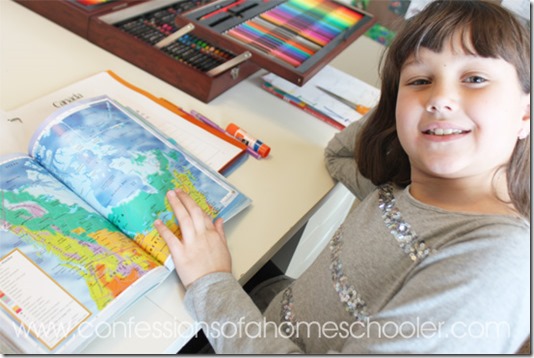 Next we learned all of the main fact information on Canada as well as label any major landmarks on our mapping worksheet.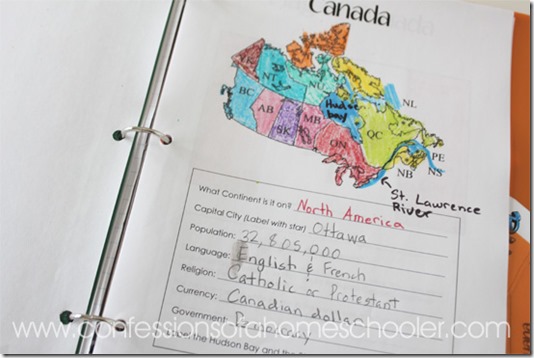 We learned all about the flag of Canada and what the colors and maple leaf symbolize.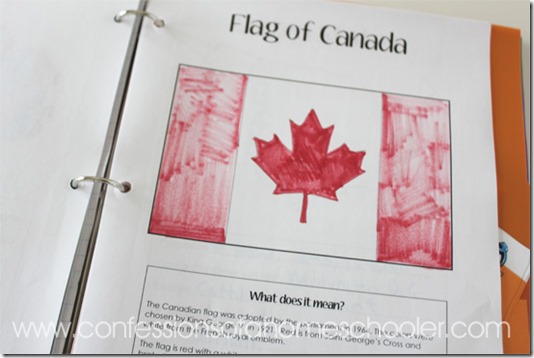 We also learned about Niagara Falls and watched a cool video so we could see it live! It is a series of three waterfalls that straddle the international border between Canada and the United States. The falls are the Horseshoe Falls, The American Falls, and the Bridal Veil Falls. The combined falls form the highest flow rate of any waterfall in the world, with a vertical drop of more than 165 feet! And the Horseshoe Falls is the most powerful waterfall in North America measured by height and flow rate. We've been adding in fun YouTube video tours into our curriculum to be able to see things like this live! Don't worry I've added the links into my curriculum so you can see it too!!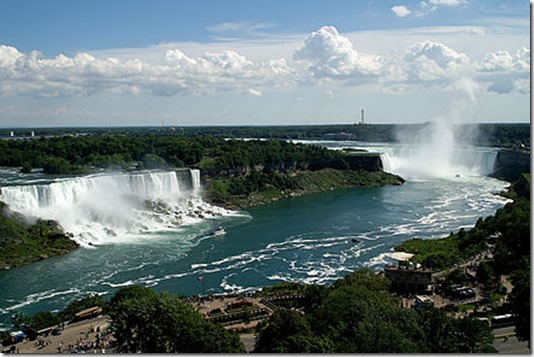 One of Strawberry Shortcake's favorite activities is making a post card for each country we visit. She is always super creative and tries to incorporate something from our "fun facts" reading into her postcards. And I have to say every now and then she gets them all out and it's fun to review where we've been.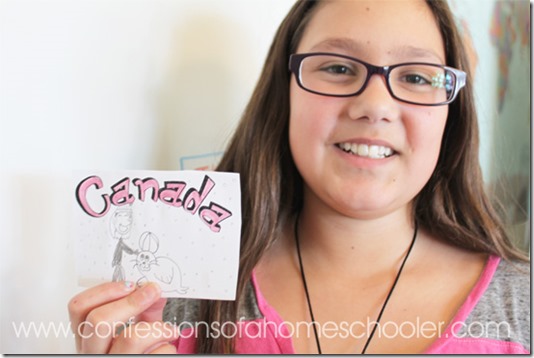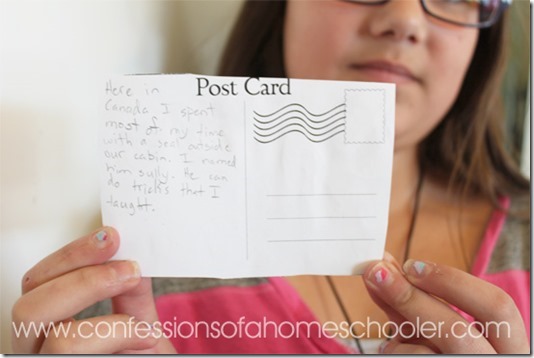 So an awesome reader offered to send us some Canada goodies! She sent stickers, a magazine, tattoos, flags, pencils, and personal letters from her kiddos telling us all about themselves. Thank you so much for your kindness and generosity! My kids were so excited to see all of the cool Canadian stuff! And my son would like to personally thank you for his awesome hockey pencil, yep that was cool! (As a side note, I have some stuff to send back to you guys too, so keep an eye out!)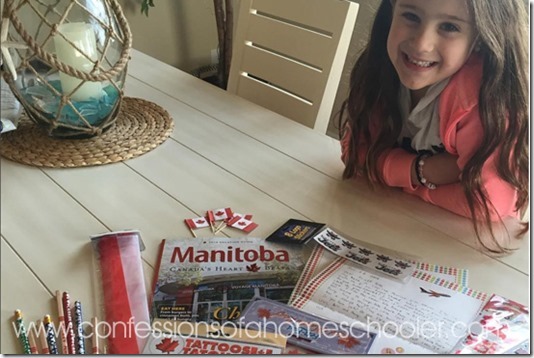 Of course it wouldn't be Expedition Earth without learning about some cool animals that can be found in Canada! We added them to our rapidly filling animal wall… I don't think I made ours big enough this year!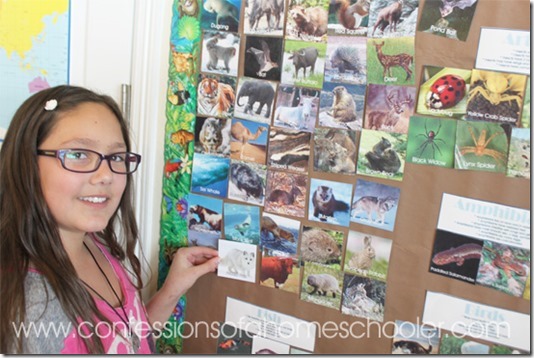 And we made a mini-book to add to our world lapbook.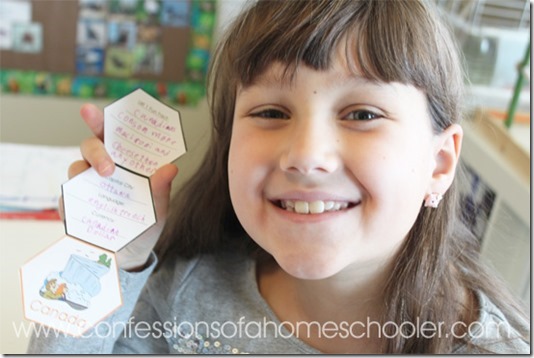 Hotel de Glace: The Ice Hotel is located in Quebec, Canada and is the first ice hotel in North America. It opened on New Year's Day in 2001. It is takes about a month and a half to build with 60 workers. The hotel makes its own snow using a special mixture to adjust the humidity. It is built using metal frames and is allowed to harden for a few days, then the sup-ports are removed. It takes 15,000 tons of snow, 500,000 tons of ice, and the walls are 4 feet thick. Check out this fun Hotel de Glace YouTube tour to see it live!
After we learned about the hotel, we decided to try and create our own. The night before I froze water using a variety of ice cube trays.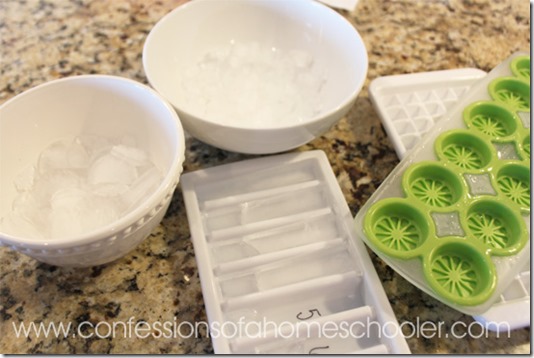 Then after our lesson, we got them out and used a paint brush with warm water to glue them together into our own "hotels".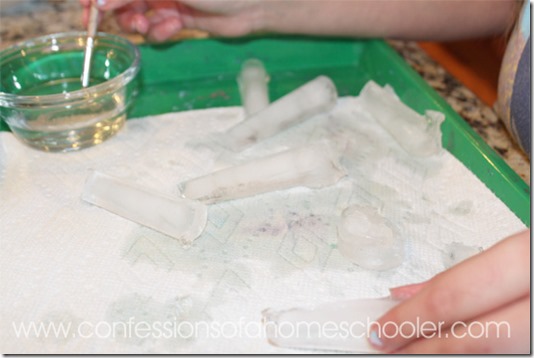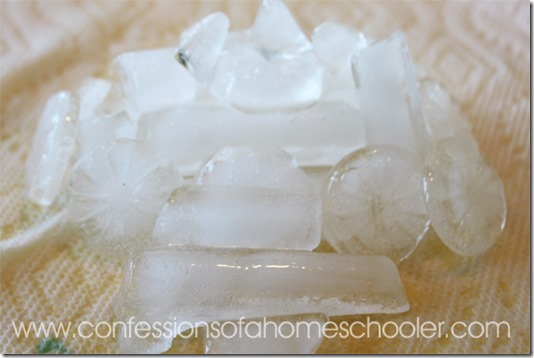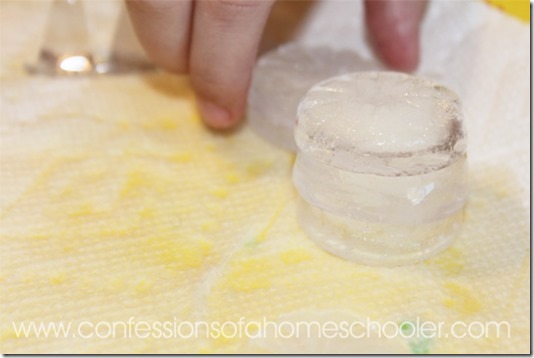 This was harder then I thought it would be as the ice started melting too quickly, but we did get some interesting creations LOL!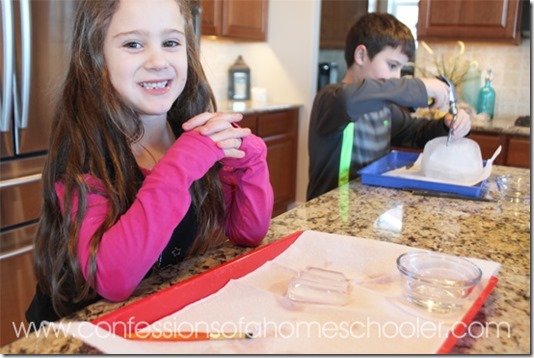 Instead of gluing the cubes together, Turbo decided he'd like to try carving his ice instead. I think it was harder than he expected, but he stuck with it for quite some time! His ended up looking like an igloo more.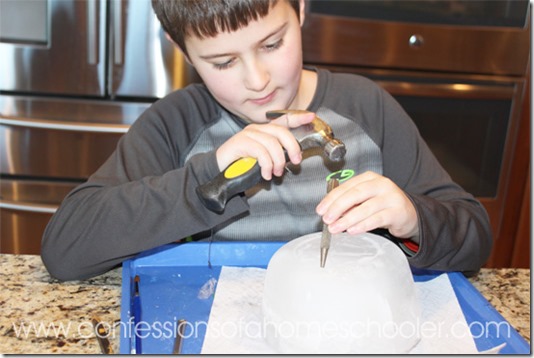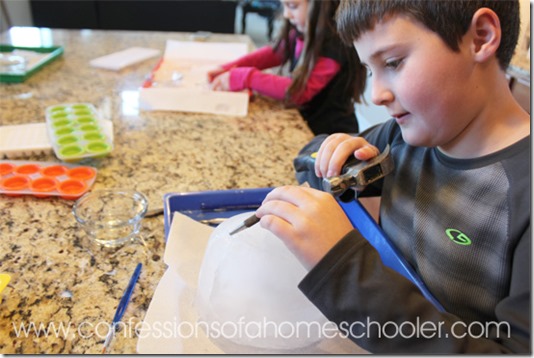 We also took a little break and went ice skating and played a little hockey in honor of Canada!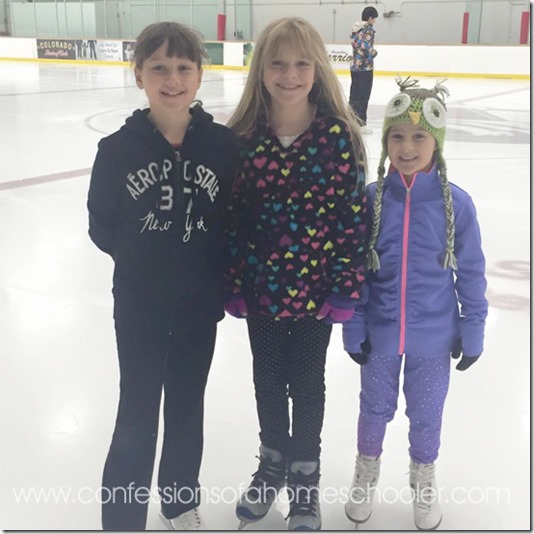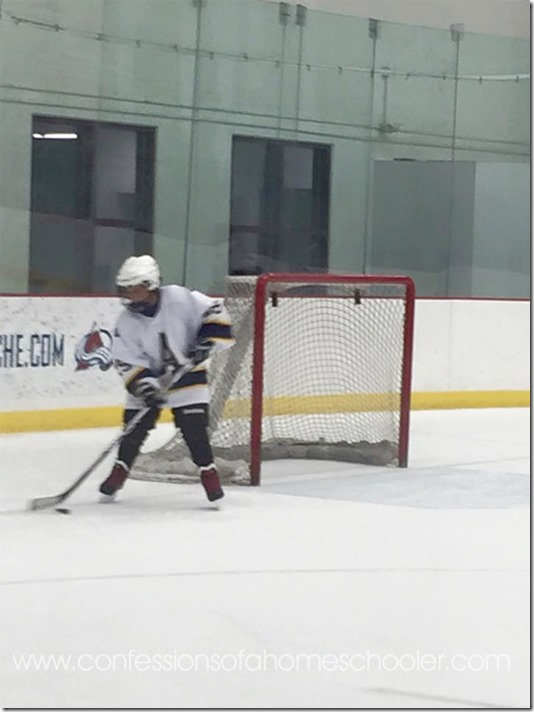 And last but not least, we stamped our passports to commemorate our journey!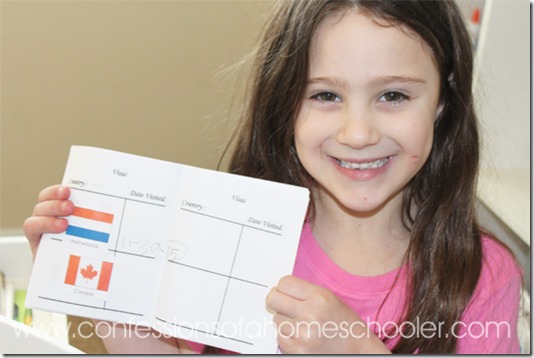 Just for some fun here are a few TBT posts from back when we first went through this curriculum…TBT March 1, 2011
We made these fun little snowshoes to wear around the house. We practiced walking like you would if you had on real snowshoes and tried not to fall through the soft snow.
And look at the Teeny Tot…I mean Miss Lady Bug and her little piggy tails! Yep, she got in on the action at the age of 2!
Eeeek….look how little they all were! Excuse me while I go cry a little while reminiscing about those chubby cheeks!
And that's it for our week on Canada! See you next week for the good 'ole U.S.A!
Click here if you'd like to follow along with our Expedition Earth Geography Curriculum Journey!
Expedition Earth is a hands on world geography curriculum that covers 31 countries across the world. It is designed primarily for elementary students grades Kindergarten – 6th. Students will learn the continents, landmarks, oceans, people, cultures, animals, climates, try new foods, crafts and more, all through engaging and fun hands-on activities!