Hi everyone! I've had several requests to do a review of the Word of Life Devotions that we started using last year. I really like these devotions, they're fairly short and easy for my kids to complete. And their a great way to get them in the habit of getting into God's Word on a daily basis. They did update their covers from the ones I have, but the Quiet Time Devotions are what we used.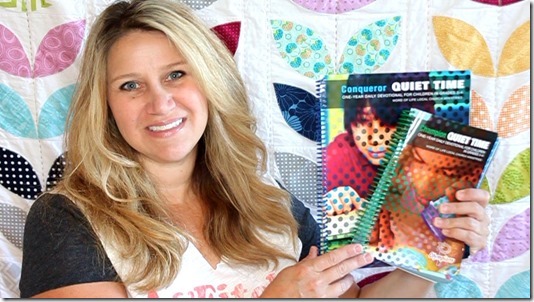 Watch Tip Tuesday: Word of Life Quiet Times Review
Overall Thoughts:
I want to mention that these devotions are not super in depth studies, they only take about 10-15 minutes each day to complete. Each day they have a reading assignment which is shorter for younger students and then longer for older students. The reading assignment is followed up by a few questions that relate directly to the chapters themselves. Then there are always a couple of follow up questions that relate the reading to your students everyday life. Then they end with a short time praying over what they've learned that day.
I don't think they recommend a certain Bible version to use, we have a few that we use and if they have any troubles relating their version to the WOL questions then I will usually help them out. We mostly use the NIV version for our kids, but another favorite is the NIRV Discoverer's Bible for Young Readers. I think they're just a little bit easier for them to read through.
I hope this video review helped you out, feel free to email me if you have any questions you can also post a question on the COAH Community to see what others are using as well!
To keep up with our shenanigans, feel free to follow me:
Want to see more of my Tip Tuesday Videos? Make sure to click the image below to check out all of my homeschooling tips!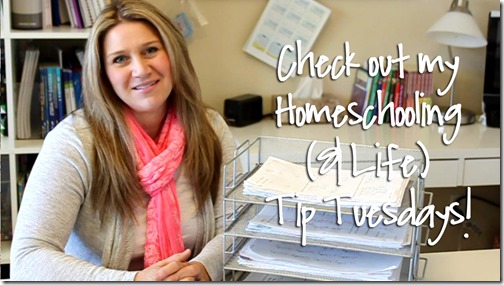 I hope this helps some of you out, I know getting started can be overwhelming! I wrote a book called Homeschooling 101 that will help answer all of your questions on how to get started homeschooling, choosing curriculum, creating lesson plans, etc. For more information on homeschooling check out my Homeschooling 101: A guide to getting started!