Hey guys! I have a fun giveaway for you today. Friends & Heroes just came out with a new family devotion pack that I wanted to share with you all!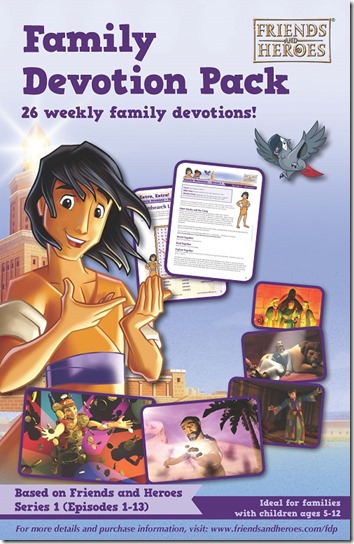 The Family devotions are designed to be easy to use, parent-led  devotions for families with children ages 5-12. They include 26 weeks of devotions along with accompanying video adventures. Each devotion comes with a focus theme, a Bible story to read, a memory verse, then a devotion that includes some critical thinking questions, discussion leads, prayer time and a few extras including free printables and children's activities.
They cover both old and new testaments where you'll watch together, read together, explore together, share together, then pray together.
The devotions take about 30 minutes depending on whether or not you also watch the accompanying video which vary in length.
What's Included in the kit?
The Series 1 Family Devotion Pack includes Episodes 1-13 on six multi-language DVDs along with 26 weekly family devotions.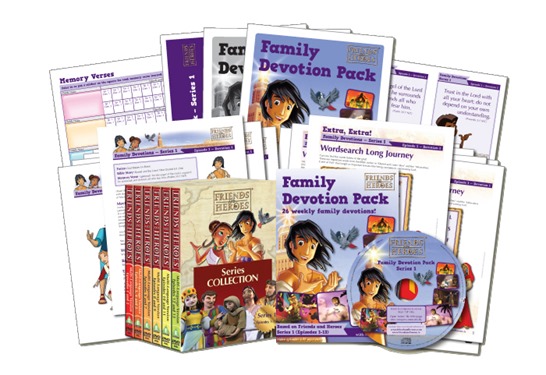 What's the cost?
The entire 26 week series is available for $94.99 (Includes downloadable devotional materials. Printed materials are also avail.)
4 Week Trial is $17.99, then you can upgrade to the full version later if you decide you like it.
Want more info? Click here for more information on the Friends & Heroes Family Devotion Pack. You can also download a sample devotion from their website as well.
Summer Promotions:
Friends & Heroes also has some great summer promotions going on July 15 – August 15, 2016: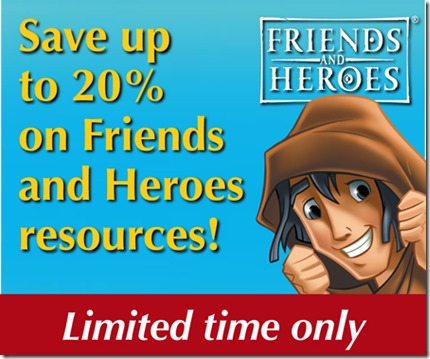 Giveaway!
Friends & Heroes is offering one month of weekly family devotions as a giveaway to one of you today! Yay!
Enter through the rafflecopter below!