Hi friends! Wow, I can't believe we're starting out 10th year of homeschooling today. It's been quite a ride thus far, and I'm looking forward to a brand new year full of possibilities! We've got our new curriculum all sorted in our work drawers, and the school room has been cleaned out, de-cluttered, and sanitized. Even the birds got a fresh new cage cleaning!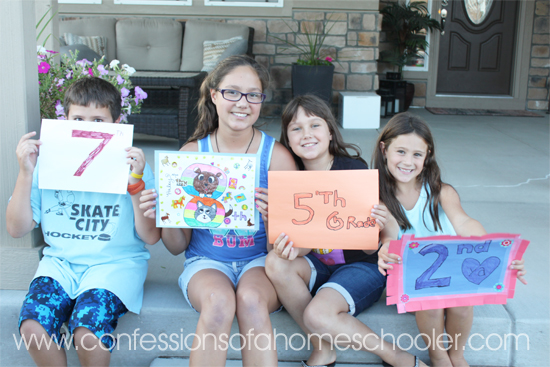 The kids are all sad to see summer go, but they're also excited for a new year and they've even said they're excited to start school, so I take that as a bonus!
As a side note, I let the kids make their first day of school grade cards (see above) this year, and I thought it was funny how well they reflected their personalities! Some are straight forward and to the point, and others have a little more…shall we say flare? Love them all!
For our first day we usually…
Eat a good breakfast!
Take first day of school photos
Take a quick tour of the classroom, and their workboxes so they can get a feel of what the day will look like.
We usually keep our curriculum load light for the first day. Except this year, they started with a half day last Friday for options, so today is a full day of work for them!
Go over their basic schedule so everyone knows what's ahead.
Then we dive in!
This year I have an 8th, 7th, 5th, and 2nd grader starting school so I think it will be a fun and challenging year. I'm changing up our curriculum a little bit this year as well as my kids are getting older. I'll be sharing our 2016-2017 homeschool curriculum picks starting tomorrow for you all as well! I know I'm a bit late this year, but it took me longer to choose and order curriculum than it normally does. As a matter of fact 4 of my teacher's manuals just showed up this past week! There's nothing like cutting it close eh? But the good news is that I managed to get all of the lessons done and we're ready to go!
So here's to a great first day of homeschool at the Arndt Academy of Excellence, and we wish your family a wonderful homeschool year as well!
Click here to see my tips for a successful and fun first day of homeschooling!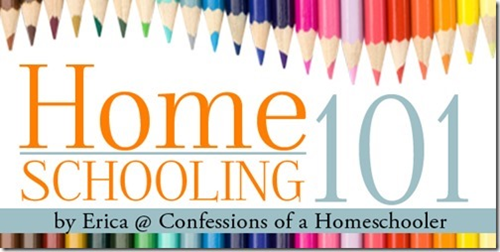 I talk about some fun things we do to make the day a little more exciting as well as a sample schedule to help you get an idea of what a typical day looks like as well

Hope it helps you out!
Happy Homeschooling!
Have a first day of school tip to share? Make sure to leave a comment below!