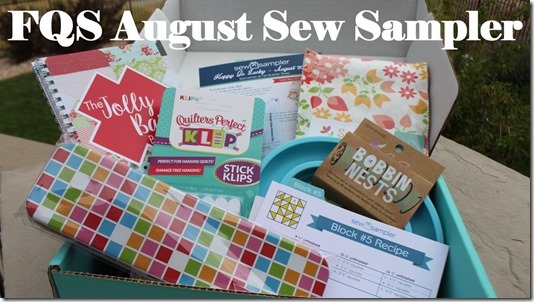 What is a Sew Sampler?
The Sew Sampler Box is a monthly subscription quilting box that delivers surprise goodies right to your door! It's $24.95/month and the boxes ship on the 20th of each month.
There are at least 5 specially chosen items which may include fabric, notions, patterns, thread, and anything else full of quilty goodness! You'll also receive a Block Recipe card each month with three size options. These can be put together for a super cute sampler quilt! You can see previous recipe cards here.
If you're new to sewing or quilting these are a great way to build up your stash of fabrics, patterns, and notions. Especially if you're unsure of what to get to start out. I've been sewing and quilting for about a year and a half now and I think the Sew Sampler boxes are really fun and have thus far been packed with super cute and helpful tools!
Let's take a look into the August 2016 Sew Sampler shall we?
I'm always amazed at how much fun stuff that Fat Quarter Shop stuffs into their Sew Sampler boxes!They also put in a product card along with a total box value each month so you can see what you're getting. I definitely think it's a great deal, and this month's box was worth $58.88!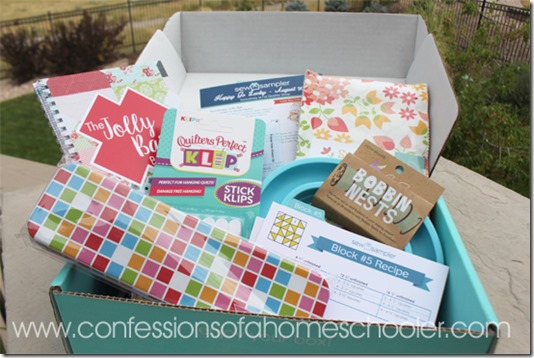 Quilter's Perfect Clips
This month Fat Quarter Shop included some super cute Quilter's Perfect clips, which are very handy for all kinds of sewing needs. I typically use them to hold together thick layers of fabric when pins just don't quite work. I also use them to hold on my binding when I'm finishing a quilt. And my kids sometimes snag them and use them as clips for their dolls hair LOL!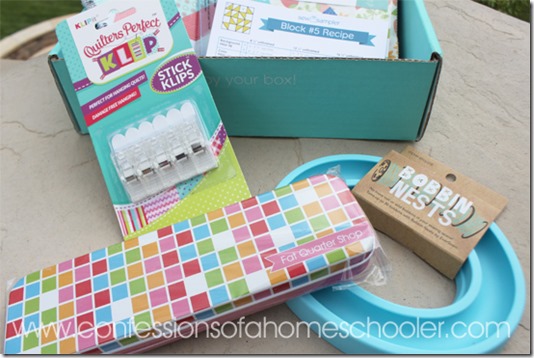 Bobbin Nest
They also included a bobbin nest to hold all of those pesky rolling bobbins! I like that it keeps the threads secure as well. Right now I've been keeping them in the little drawer in my sewing machine, and I have thread and bobbins all tangled and messy. So this is a nice neat alternative. And it holds the bobbins in even if you flip it over, so they don't get too crazy in there.
Ooooh, and I spy a new FQS tin in there too! Okay, so I want to just say that I've been eyeing these tins and wondering what I could use them for because they're so cute. FQS sent me a few extras as well, and while I was deciding what to do with them, my daughters all came in and before I knew it, they were gone!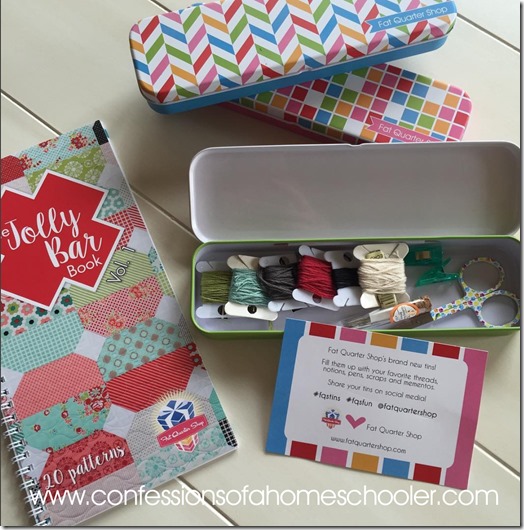 So if anyone is wondering, not only are the FQS tins good for holding sewing notions, but they're also good for holding pencils, tiny erasers, Calico Critter stuff, and really just about anything you can think of! As you can see my daughter took one for her school supplies. You can see her explaining how she's using her Fat Quarter Shop Tin in this video.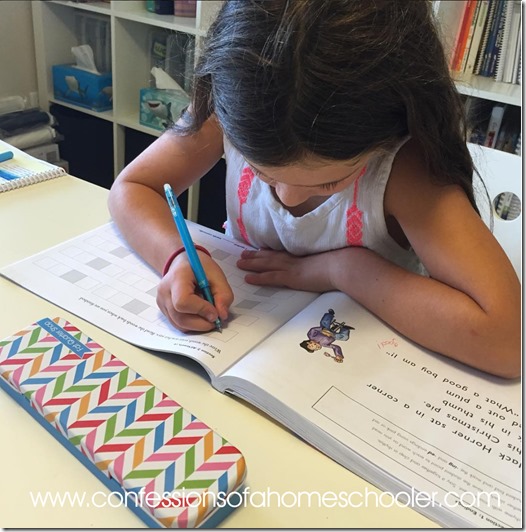 The Jolly Bar Book and a Sundrops Jolly Bar
I was also super excited to see that they included The Jolly Bar book along with a Jolly Bar of Cory Yoder's new line, Sundrops. I've been wanting to check out this line, and it's super fun and springy! And there are 20 different Jolly Bar patterns in the book too! Most of them look fairly easy as well, so I think they would be great for beginners!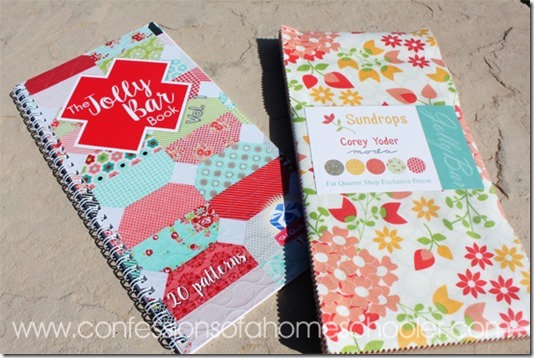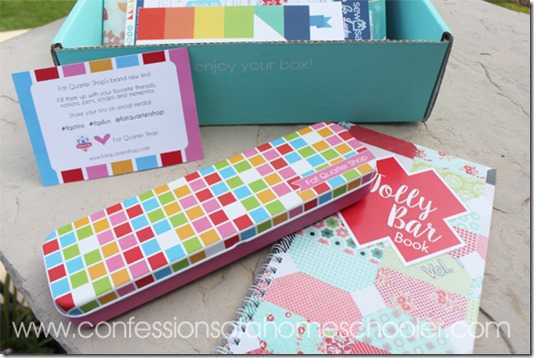 Binding Ruler, recipe card, and coupon code!
I always love getting rulers, you can never have enough right!? And I was excited to see this binding ruler in here. I've never had a chance to try one, and I think it will make bias binding super easy!
And of course they also included the next block recipe in the series, this month's box has the Block #5 recipe card to add to your collection!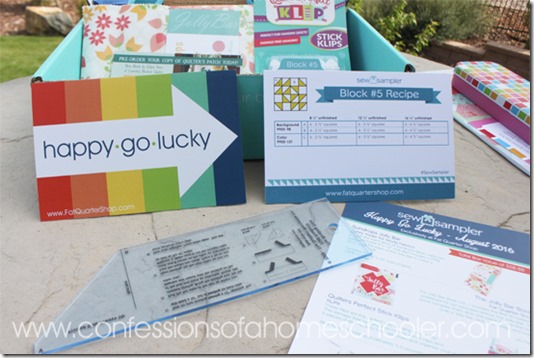 And last but not least, they always include a fun coupon code as well, and that super cute "Happy Go Lucky" card allows you to grab a Jolly Bar for 20% off!
Click the image below to sign up for Sew Sampler box!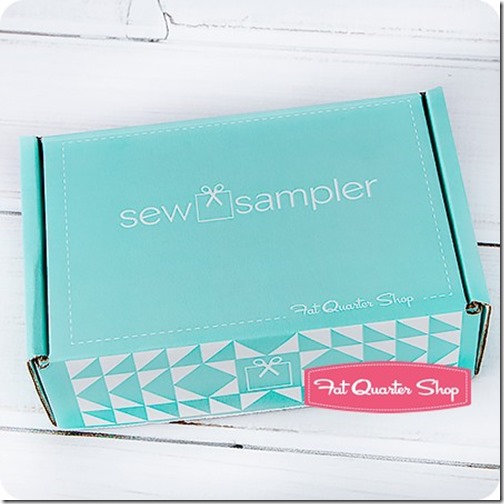 And don't forget to follow Fat Quarter Shop's social media to keep up with all of their fun projects!
Disclosure: I received this box free for review on my blog. The opinions expressed in my post are my own and were not influenced by the company or free product provided.