Hi everyone! I have an exciting announcement for you today! A good friend of mine, Amy Gibson from Stitchery Dickory Dock, just released her new book "The Quilt Block Cookbook" and I'm honored to be part of her blog hop introducing the book as well as showing you some of what I love about it.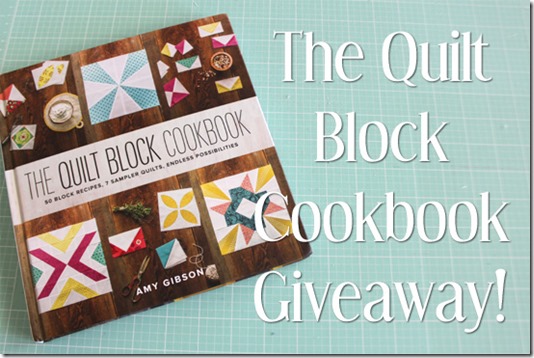 The book is different in that it allows you to come up with your own unique designs and patterns. There are 50 block ideas in the book itself, along with several quilts showing you how you can combine the blocks to create a fun quilt design. But you can really put any of the blocks together that you'd like to, and in any arrangement you prefer as well.
Each block is made up of a variety of staple units, and so you can create the blocks as directed in the book, or you can put them together in anyway that you can dream up on your own!
.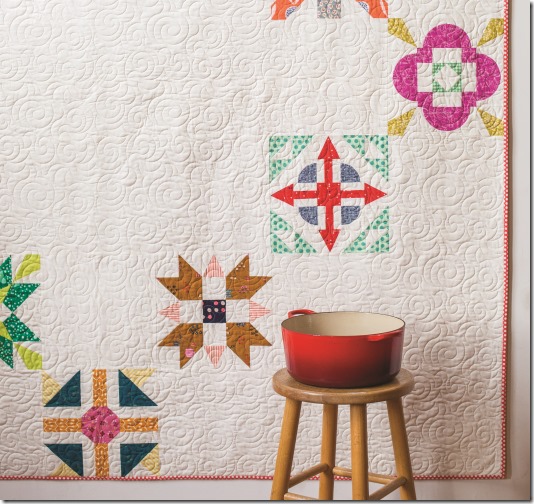 This is one of my favorites. It's also near to my heart because this quilt needed a little extra love and attention, and I was honored to get to see it before the book was released.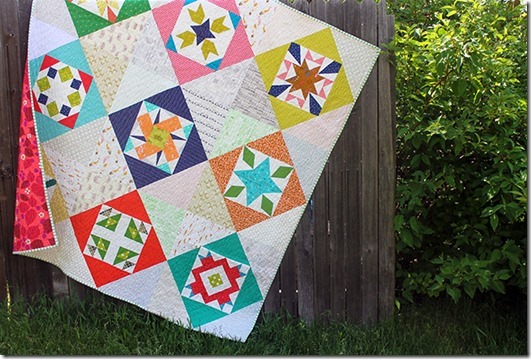 One of my favorite parts of this book is that it encouraged me to dig into my scrap stash and use up some of scraps! Which are quickly multiplying I might add!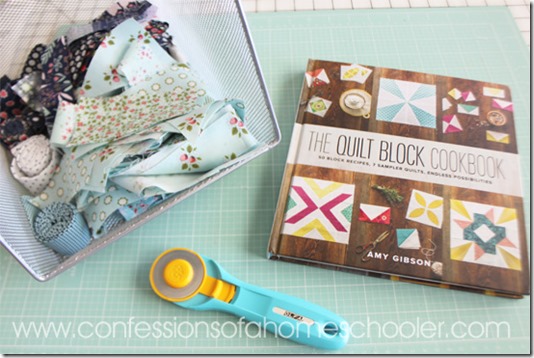 The book is really designed to let you, the quilter, create your own unique masterpieces! You can literally combine the basic units into any combination you choose! It also has a few paper piecing blocks in there. I haven't really tried much paper piecing yet, and honestly I'm a little intimidated by it. But the templates and directions look easy enough that I'm hoping to give it a try!
And it took me a bit to figure it out, but there is a really cool cutting grid in the back that show you how to make the blocks in a variety of different sizes so you can really customize your quilt!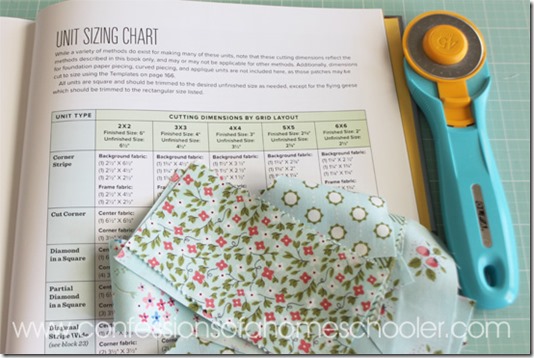 I decided to start off simple and make the Daisy Chain Block out of my Little Miss Sunshine fabric by Vanessa Goertzen. It's one of my favorite lines and I think a whole quilt out of these would be super cute!! But I might also end up mixing it up with some of the other blocks and doing these as an Irish chain type pattern in between. We shall see…there are so many options!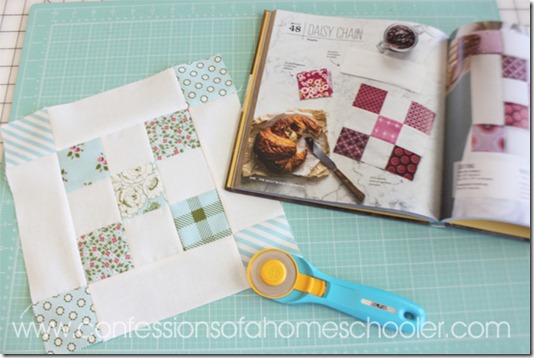 Here are a few more of my favorite blocks from the book! I really like the variety of fabrics and color combinations shown in the block samples as well. It really helps me to get out of my box and try something new!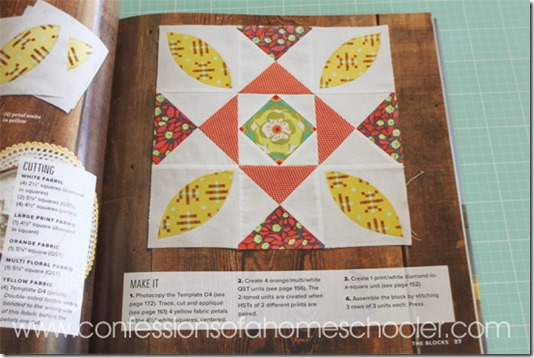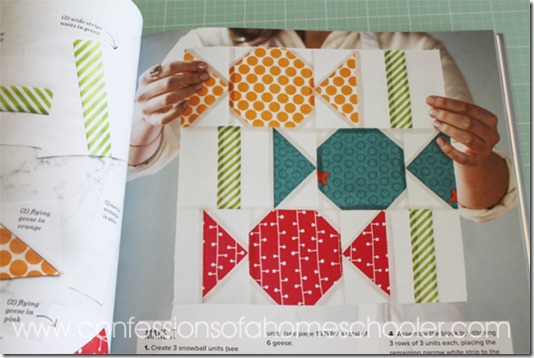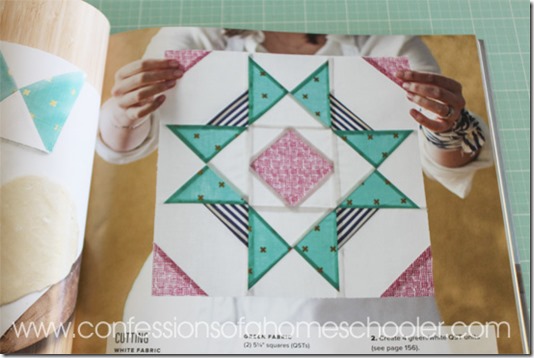 Make sure to check out Amy on social media and send her some love for giving back so much to the quilting community!
And don't forget to stop by Amy's Blog to check out what the other amazing quilter's in The Quilt Block Cookbook blog hop have come up with too!
WIN IT!!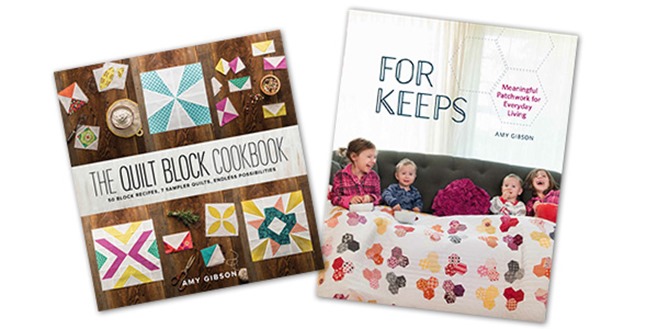 Because she's so kind, I have a copy of BOTH of Amy's books to send out to one of you!
Yay! Enter below to win!