Oi! And welcome to our Expedition Earth World Geography Brazil unit study! I think out of all of the countries this is one of our favorites because we get to learn all about the rainforest and the cool animals that are found there. We also get to do a fun craft which you'll see below!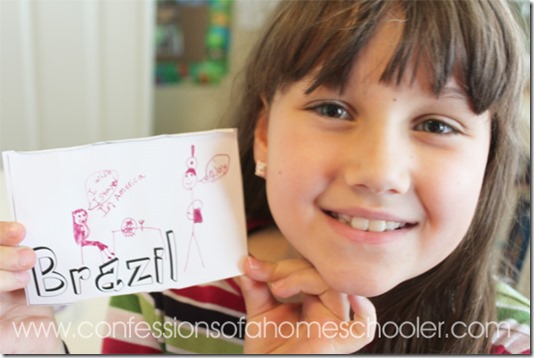 Here are some more of the things we covered this week:
Located Brazil & the Atlantic Ocean on the map and completed our worksheet
How to say "Hello" in Portuguese – Oi'!
Prayed for the Brazilian people
Made Brigadeiros (Yummy chocolate balls)
Completed a lapbook activity
Learned about and classified 6 animals of Brazil
Geography Vocab: Jungle, River, Meander
Learned about Brazil, people, and climate from the Usborne Encyclopedia of World Geography
Created an awesome Rain Forest diorama! (See pics below)
Played a little soccer with the neighbors!
Learned about the 2nd Wonder of the World: Christ the Redeemer Statue
Tried to finish our week with a traditional Brazilian meal, but didn't feel like driving clear downtown LOL! Oh well…it's the thought that counts! And I had photos from 2010 when we did it last time.
Read Afternoon on the Amazon by Mary Pope Osborne. This is a Magic Tree House book and the kids absolutely LOVED it! I highly recommend!
Of course we always start off by locating the country on our world map. This year we're adding a flag to each of the places we've visited.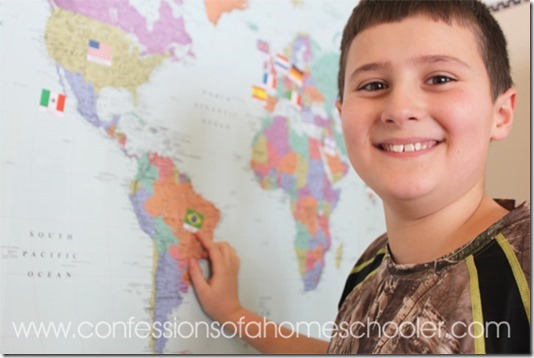 We also stamp our passport and mark the date we are "entering" the country for reference.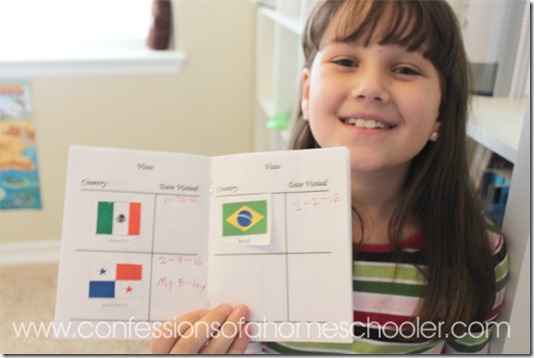 I always greet the kids with a "hello" from each country's language and this year we are adding the word cards to our wall so we can remember and review them!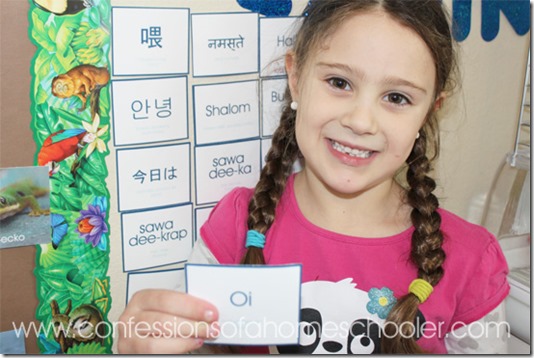 We learned all about the flag for Brazil.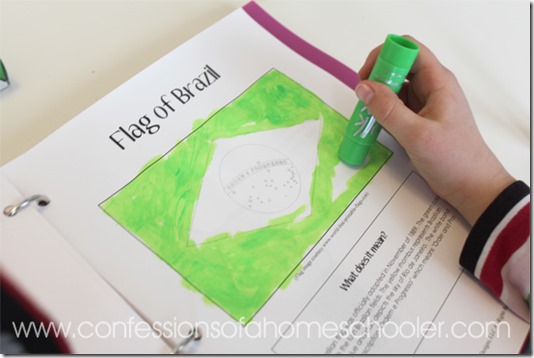 We also learned about some really cool animals that can be found there, then added them to our animal classification wall.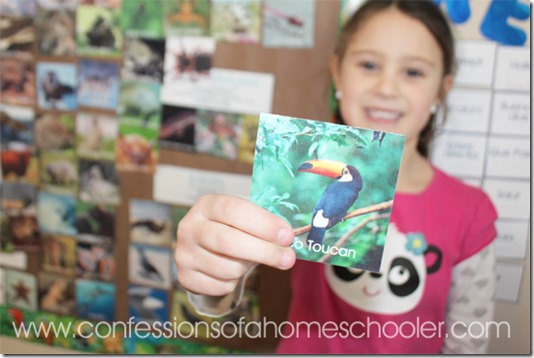 Of course we all made postcards from Brazil to send out to the folks back home. I think this is Strawberry Shortcake's favorite activity. She loves drawing, and her letters are hilarious!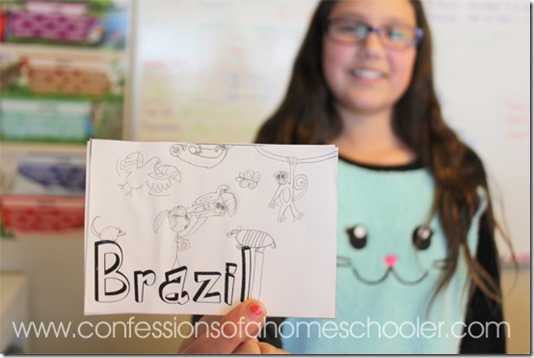 We learned about the 7th wonder of the world, the Christ the Redeemer Statue located in Corcovado Mountain in Rio De Janeiro, Brazil.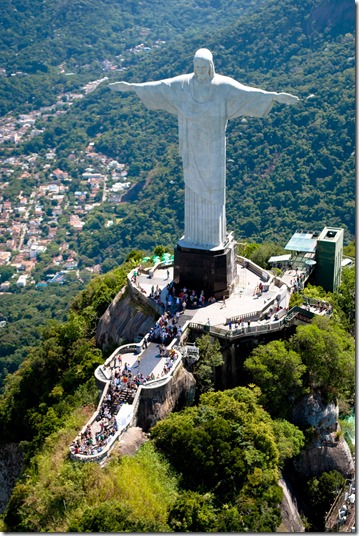 Photo by Gustavo Facci from Argentina – Flickr, CC BY-SA 2.0, https://commons.wikimedia.org/w/index.php?curid=18572850
Oh, and we just went and created a little diorama of the rainforest too. You know, just for fun! There are instructions for this cool creation in my curriculum! The kids who didn't want to create a diorama made a rainforest 3D booklet from the Animal Habitats book by Scholastic.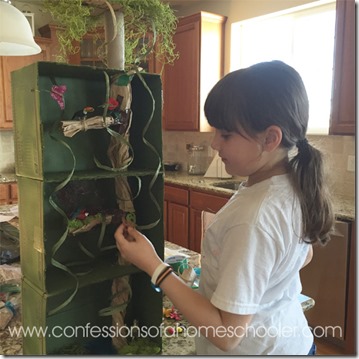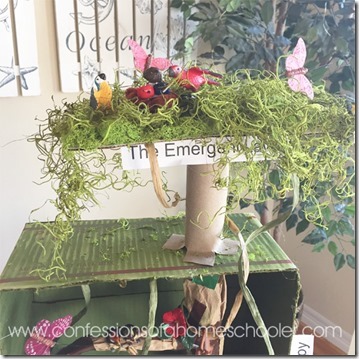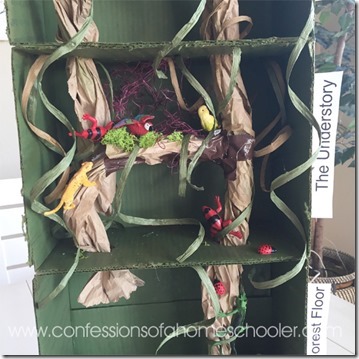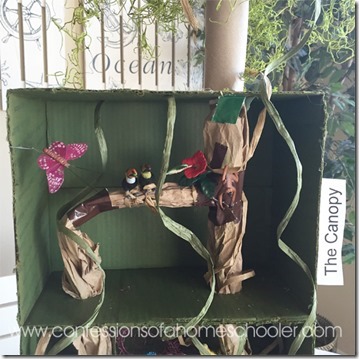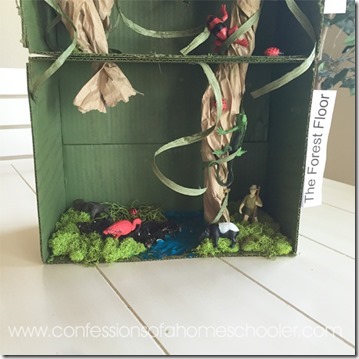 And here it is finished…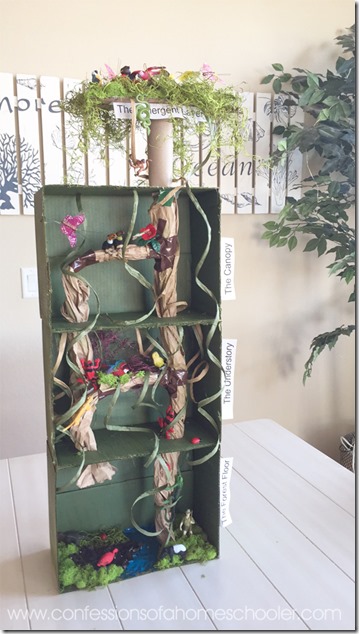 We filled out the basic information about Brazil along with our favorite facts, then added it to our world lapbook.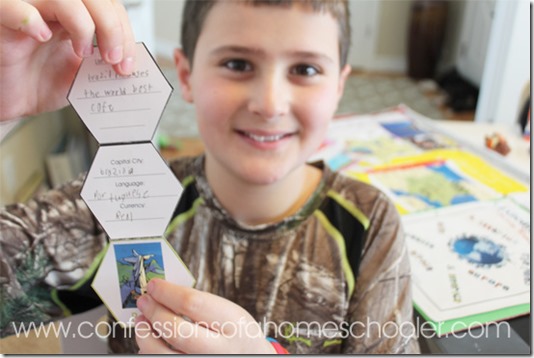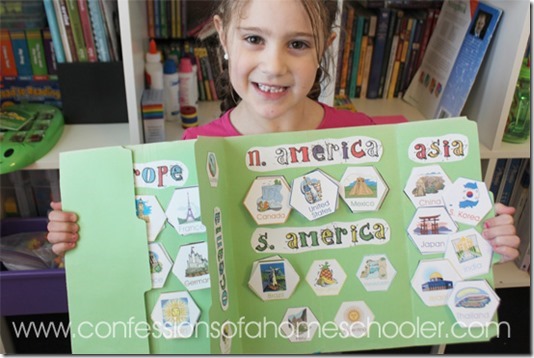 We located Brazil in our encyclopedia and then found the capital city by referencing mapping coordinates. A skill that not many can do these days with phones and tablets at the ready!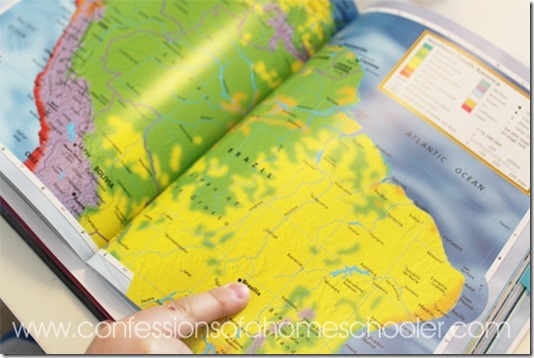 Flashback to 2010 when we headed out to Rodizio's Grill for a traditional Brazilian dinner!
If you have a Botanical Gardens near you, I encourage you to go and "SEE" the rainforest plants in real life. They're so beautiful and HUGE! Everything was so big and colorful, it really helped to give an idea of what it's like in the rainforest!
Well that wraps up our week on Brazil! Stay tuned as we head over to Panama next time!
Click here if you'd like to follow along with our Expedition Earth Geography Curriculum Journey!
Expedition Earth is a hands on world geography curriculum that covers 31 countries across the world. It is designed primarily for K-5th grade students. Students will learn the continents, oceans, people, cultures, animals, climates, try new foods, crafts and more, all through hands-on activities!