Buen Dia'! This week we're venturing to Venezuela for our Expedition Earth world geography unit study. I hope you're enjoying riding along with us on our travels!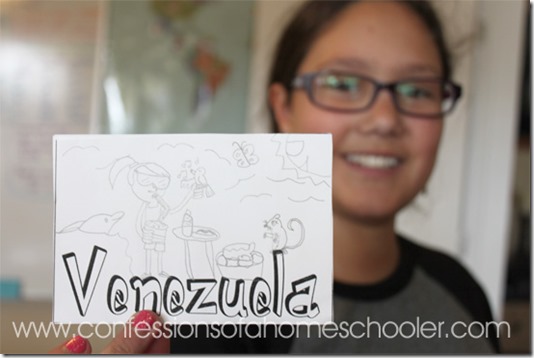 Did you know that kids in Venezuela have hot chocolate for breakfast? It's a very thick soupy pudding mixture that children dip bread in! We didn't have any soupy hot chocolate, but did try our own U.S. version, and frankly they were just happy to have hot chocolate for breakfast! ;o)
Here are some more of the things we covered this week:
Located Venezuela & the Caribbean Sea on the map and completed our worksheet
How to say "Hello" in Spanish – Hola (Hello) Buen Dia' (Good Day)!
Prayed for the Venezuelan people
Completed our mini lap book activity
Learned about and classified 6 animals of Venezuela
Vocab: Waterfall, Cataract, Cascade
Did a "Paint Your Own Pottery" craft
Read: Usborne Encyclopedia of World Geography (The Caribbean)
Made a Fiesta mask
Learned about Angel Falls: The highest waterfall in the world
Made our own waterfall (outside of course!)
Made Quesillo ("Little Cheesecake")
We started our week by adding the Venezuelan flag to our world wall map, and located the capital city of Caracas.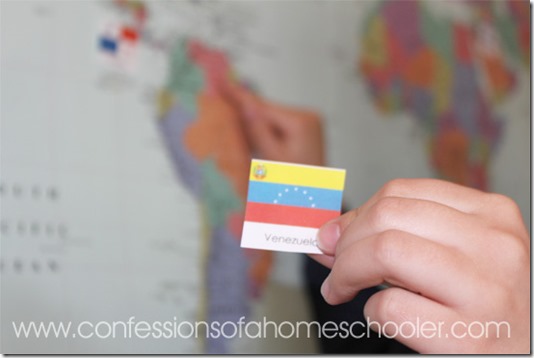 We also learned some interesting facts about Venezuela!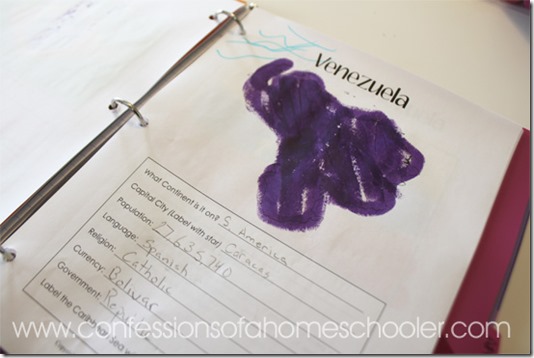 After that we did some mapping work locating things based on map coordinates. I like to add this in since in today's electronic age, people don't know how to read maps!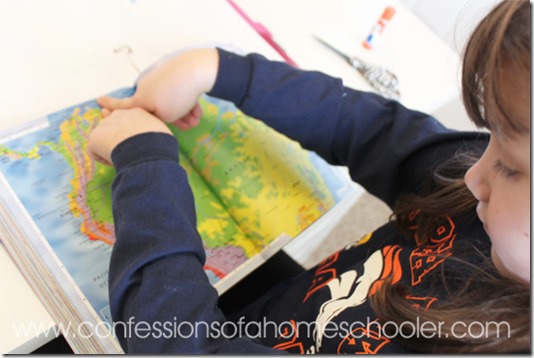 We learned all about the flag of Venezuela and what the colors and symbols mean.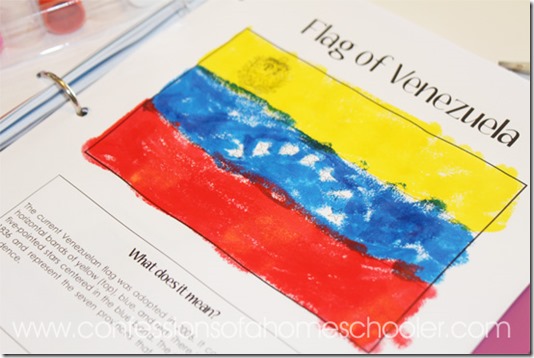 We made a fun postcard to send to the folks back home!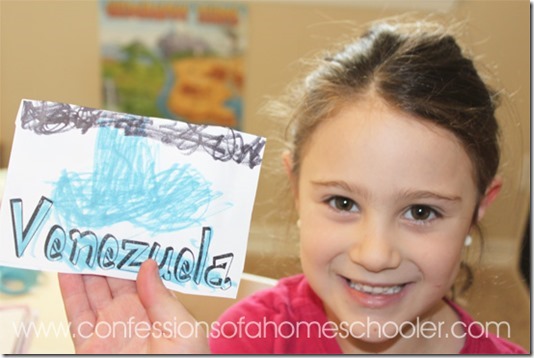 We added our mini-book to our world lapbook adding in our own fun favorite facts about the country.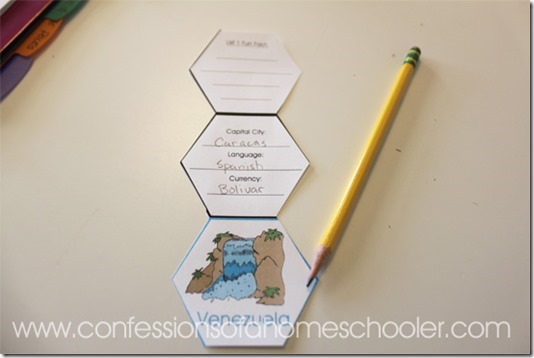 Of course we learned about some really cool animals found there, and added them to our animal wall. It's getting full folks!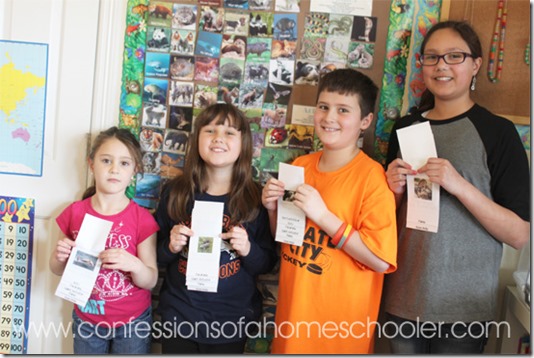 We also learned about Angel falls which is the world's second highest waterfall with a height of 3,212ft and a plunge of 2,648 ft.!  After learning about this awesome wonder, we decided to try and make our own.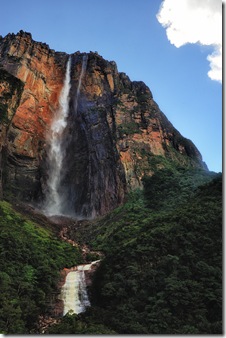 Our homemade waterfall was a favorite for the week. I'll put up a more detailed post this weekend, but mainly we gathered as many supplies we could considering it is still basically winter in our region. We stacked the rocks in a Tupperware container and then added in some "greenery". Then each kid took a turn pouring water down our waterfall.
We made a recipe called "Quesillo" which we found in the Another Trip Around the World book. I was a little concerned that we'd over cooked it (see below), but after tasting, I think it was supposed to be brown on the top. It's really more like a flan than a cheesecake. And the brown stuff on the top was the sugar layer that rose during cooking then crystalized on top for a crunchy sugar crust.
And last but not least we put our stamp in our passport!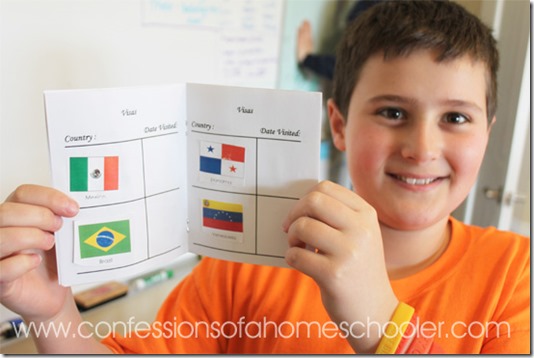 Click here if you'd like to follow along with our Expedition Earth Geography Curriculum Journey!
Expedition Earth is a hands on world geography curriculum that covers 31 countries across the world. It is designed primarily for K-5th grade students. Students will learn the continents, oceans, people, cultures, animals, climates, try new foods, crafts and more, all through hands-on activities!