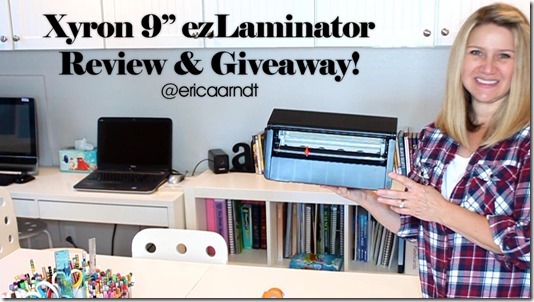 Homeschooling and laminators go together like peanut butter and jelly! But what's the best machine for your needs? Today I'm sharing the machine I've been using for nearly my entire homeschooling lifetime. It's the Xyron 9" ezLaminator™.
This machine is different from most laminators in that it is a cold laminator. That means no cords to plug in, no waiting for it to heat up, and no damaging of photos or other printed materials due to heat. There are also no icky fumes and no peeling edges from cut pieces. The laminate is also environmentally safe, acid-free and non-toxic which is nice.
This laminator is also portable and requires no batteries, heat or electricity.  It operates simply by hand with no fumes or mess. And as I will show in the video, it doesn't gunk up your scissors or trimmers. The lamination is also photo safe and can be used for for a variety of documents up to 8.5″ wide. As a homeschooler we mainly use it for laminating things we want to make more durable, or re-use such as handwriting worksheets, etc. But it's also great for items that need protection, including certificates, manuals and diagrams. The Xyron ezLaminator™ also comes pre-loaded with a 15′ long starter cartridge of two side laminating material.
Watch the Xyron 9" ezLaminator™ Review & Giveaway video to learn how I use this machine and some of my laminating tips and tricks to help you save money on laminating products!
Get it here!
CORRECTION: The 9″ adhesive refill does NOT 't fit in the ezLaminator, just the 5″ adhesive refill. Sorry for any confusion!
Check out my Letter of the Week preschool curriculum! It includes lesson plans full of educational activities that focus on the letter recognition, sounds, number recognition, counting, basic math skills, pre-writing practice, and all the necessary fine-motor skills that will be required for your preschooler to be ready for kindergarten! Included are weekly lesson plans that cover all the subjects a preschooler needs and more!
I laminated a few of my Christmas Preschool Pack activities in this video!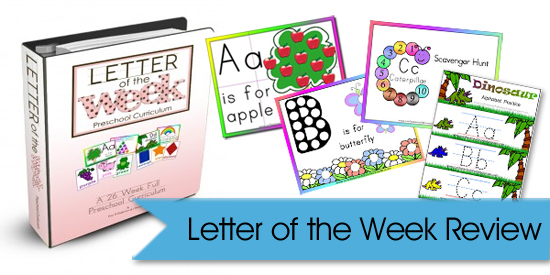 Win it!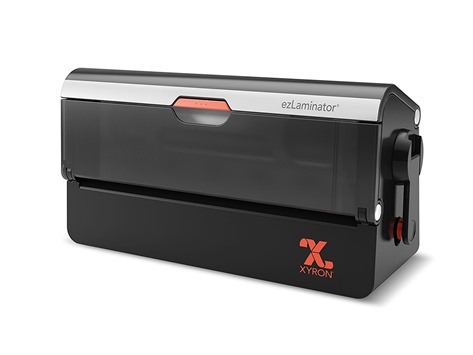 Enter below to win a Xyron 9" ezLaminator™ for your homeschool!