Good morning friends! It's literally below freezing here right now and my new Winterberry Quilt pattern is just perfect! It's a little Christmassy, but also wintery, so it's a great quilt to have around not only for the holidays, but also warm and cozy for those buuurrrrr cold winter nights!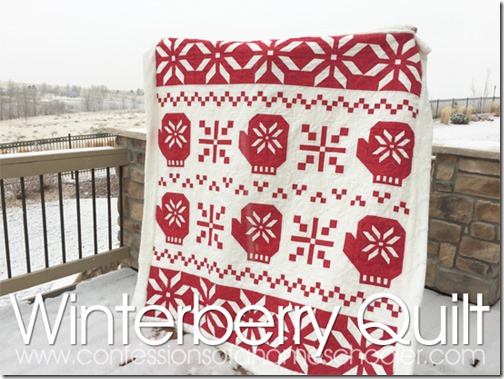 –> Click here to get the Winterberry Quilt Pattern! <–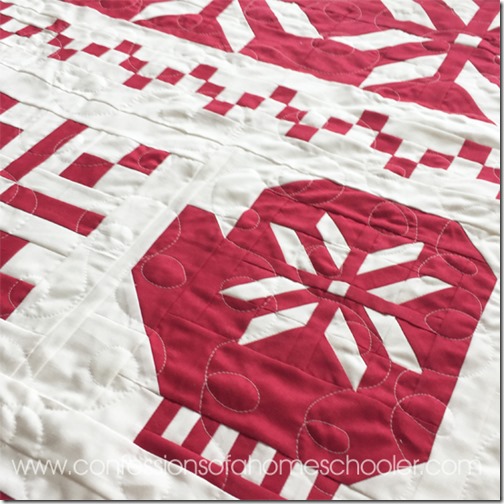 Just looking at it conjures up images of hot cocoa, a warm fire, and movie night! Which is where I'll be for the evening if you need me. Except I might go for some tea rather than hot cocoa.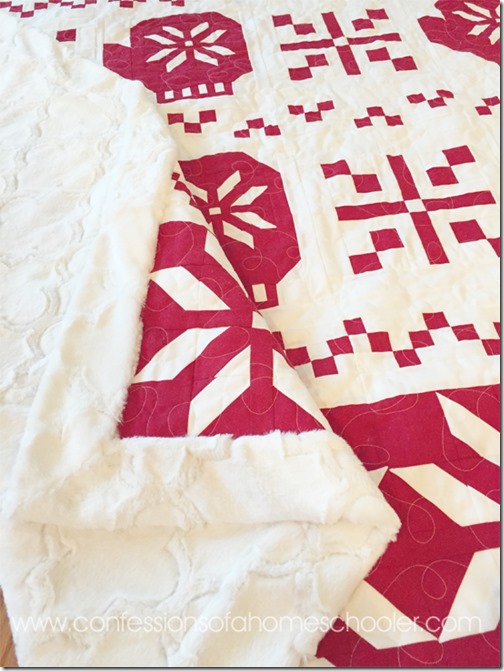 This is an intermediate level quilt, however it is still fairly easy to assemble. To make it easier, I cut out and labeled all of the pieces first. Then tackled one block style at a time. If you have everything cut out, it's easy to sew together a few pieces here and there when you have time.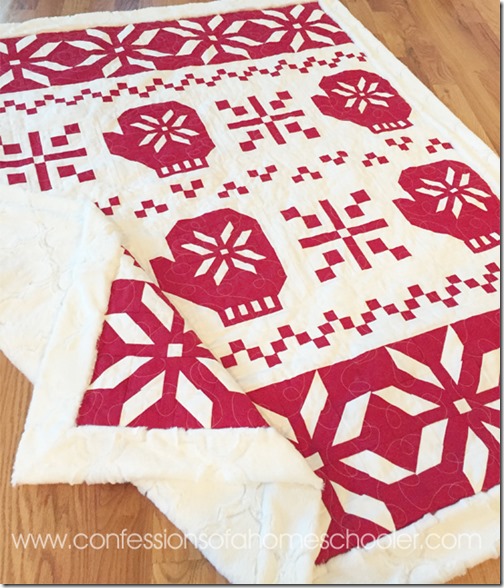 And I couldn't resist backing it with a self-binding method using this delicious minky backing. It's so soft and cuddly I may never leave the couch!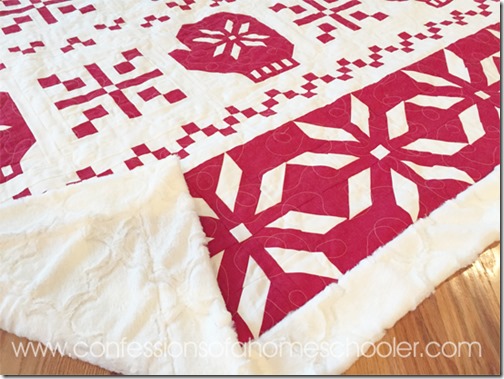 And can we all give a shout out to my daughter who kindly braved the cold weather so I could get a shot of this beautiful quilt? She did a great job despite the wind, freezing temps, and snow!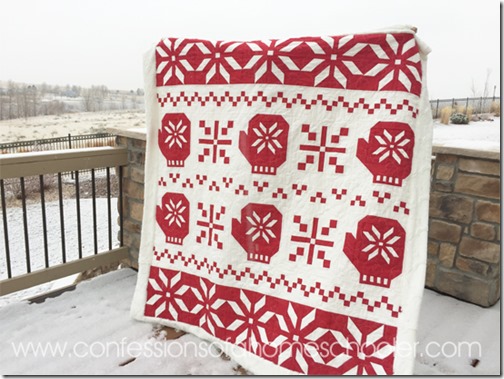 Fabric Requirements:
2-3/4 yards Bella Solid Red
3-1/8 yards Bella Solid 9900-97 White
4-1/2 yards backing fabric
80" x 72" cotton batting
2/3 yard binding
Finished quilt size:
Without borders: 61" x 67"
With self-binding method: 68" x 74"
–> Click here to get the Winterberry Quilt Pattern! <–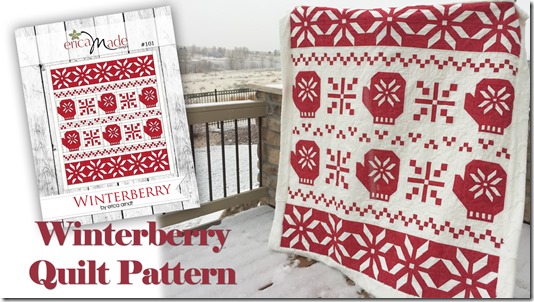 If you make this quilt, make sure to tag me on social media using #winterberryquilt and @ericaarndt
I hope you enjoy this pattern!
Note: This product is a PDF download. You will be directed to the download page immediately upon completion of your order. If you don't download right away, you can always log in to your account at a later time to download your item. The links will auto-expire within 7 days, however you're always welcome to email me and I can reset them at any time for you!
Here are a few more of my Quilting Tutorials online if you're just getting started:
To keep up with our shenanigans, feel free to follow me: