Welcome to day 3 of my homeschool curriculum sale! If you've missed my previous posts, I'm doing a ton of giveaways this week, and everything in my store is on sale to help you all prepare for next year! Whoohoo! I'm also doing a different giveaway each day, so if you missed my previous posts for this week, you may want to go back and enter to win!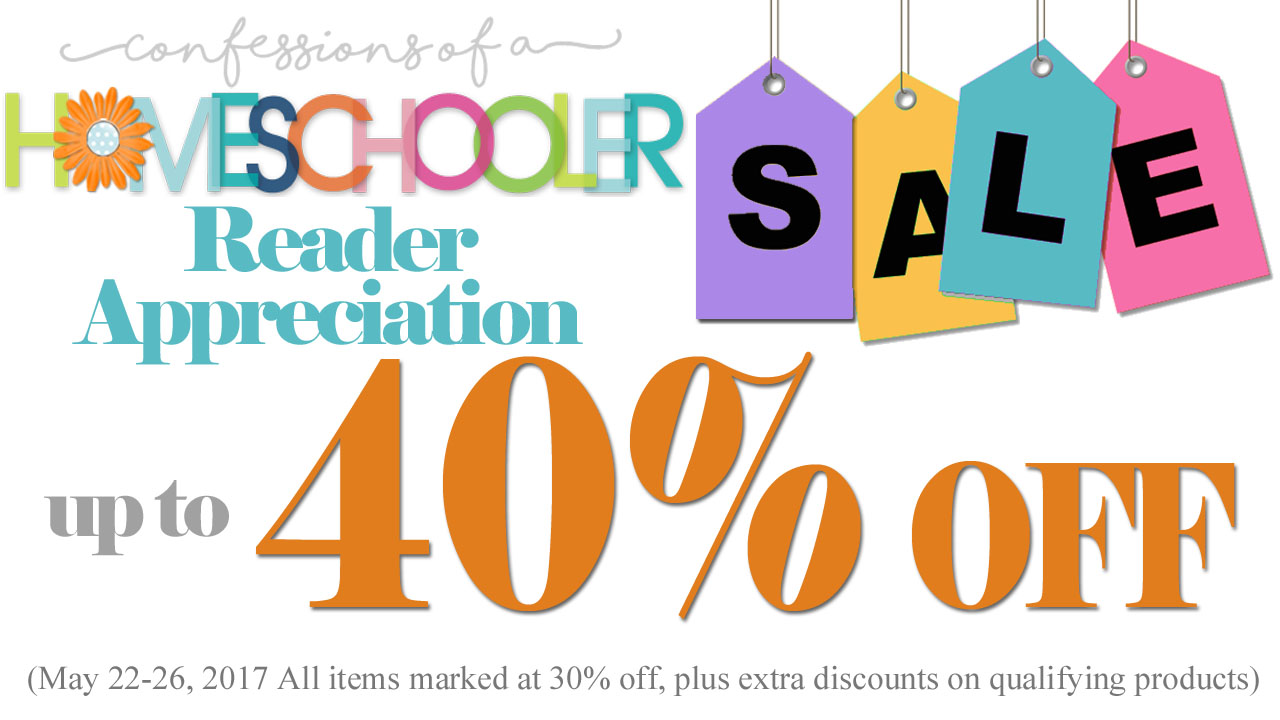 NOTE: I only do this sale once a year, so if you've been waiting to get something, now is the time. I'm sorry but the sale is only valid from May 22-26, 2017 so make sure to get your orders in during that time.
How it works:
Just to keep things simple and easy, there is no need for a coupon code this time around. Instead, I've just marked everything in my store at 30% off, plus you'll get an additional discount if you purchase 2 or more qualifying items totaling up to 40% off.
Please NOTE:  iBlog, iBlog Pro, Big Book of Homeschooling Ideas, and my Amazon books are not included in this sale as I don't control their pricing, sorry!)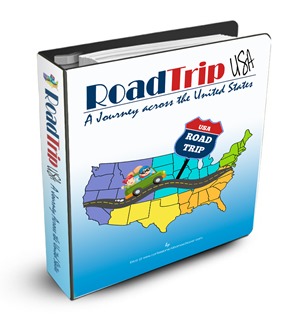 Come along with us on an exciting journey learning about the U.S.A! From the signing of the Declaration of Independence, to the wild west, you'll uncover all the secrets this Nation has to offer! Within this curriculum you'll discover the sights and sounds of all 50 states, including state symbols, U.S. Presidents, famous people, landmarks, historical events, and much more!
For you history buffs, this is a great introduction for young learners! You will start out learning about the Constitution, Declaration of Independence and Revolutionary War. Then you'll move south to learn more about the Civil War and Underground Railroad. From there you'll journey with Lewis & Clark through the mid-west, live with the Hopi in the southwest, then venture out into the wild west on a covered wagon ride!
What's Included in this curriculum?
There are over 350 pages of fun filled adventure just waiting for you! The lessons are divided up into regions, so students will learn about the Northeast, Southeast, Midwest, Southwest, then finally The Western region of the U.S. The Teacher's Manual includes everything you need for each lesson including any additional info, printables, and recipes for each state. There are 136 lessons total, you will cover 2 states per week and do several review lessons along the way.
Here are some cool projects we made during our Road Trip!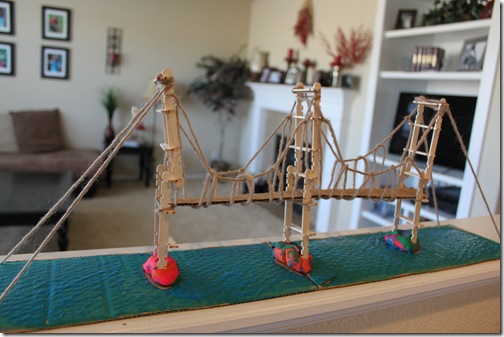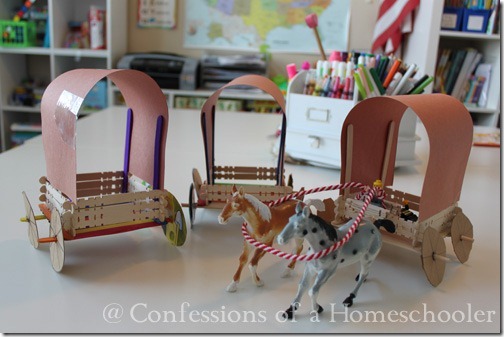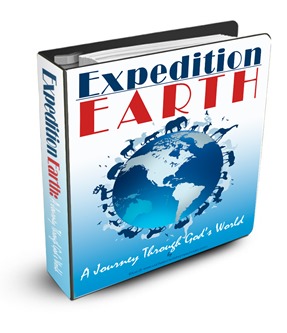 Get ready for an exciting voyage across the world! Come along as we walk on the Great Wall of China, wander through the Amazon Rainforest, and climb the Egyptian Pyramids! Within this curriculum you'll discover the sights and sounds of 31 countries across the globe. You'll get hands-on with fun activities, crafts, recipes and more! So grab your passports, and get ready to go! It's time for Expedition Earth!
Expedition Earth is a hands on world geography curriculum that covers 31 countries across the world. It is designed primarily for K-5th grade students. Students will learn the continents, oceans, people, cultures, animals, climates, try new foods, crafts and more, all through hands-on activities! I used it with my preschooler, 1st grader, and 2nd grader all together. (My preschooler didn't do any reports, but she did learn the country names, songs, languages, pray and do all the fun crafts and recipe activities!)
The revised version includes Lap Books for each country, new information, internet links, and books.The Teacher's Manual includes everything you need for each lesson including any additional info, internet links, reading assignments, crafts, and recipes for each country as needed. There are 32 weeks of lesson plans, plus a Christmas Around the World Unit. The Teacher's Manual is outlined for you on a daily basis and even includes a Craft Supply Shopping List for each country just to make your life a little easier!
And here are a couple of the cool projects we did along our journey:

Visit the Confessions Store to see all the goodies on sale!

This sale is valid from May 22-26, 2017 ONLY!!

I apologize to anyone who has purchased prior to today or who may miss this sale, unfortunately the sale prices are only effective for purchases made during the week of May 22-26, 2017 ONLY.
WIN IT!
Today I'm giving away one copy of my Road Trip USA curriculum, and one copy of my Expedition Earth curriculum!
Winner chooses which one they want!
Enter below to win!
CAN'T WAIT?
Feel free to purchase this product during the sale so you can get the discount, and I'll refund your cost if you win!