Hi everyone! I have a giveaway from one of my favorite companies for you today!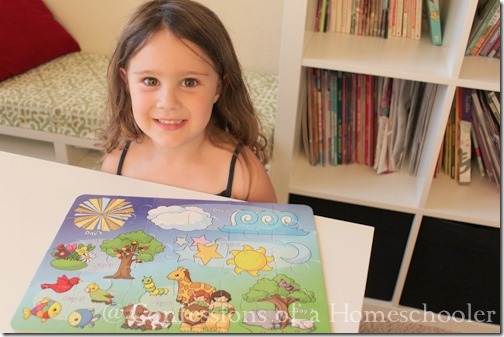 The In the Beginning Puzzle by Alphabet Alley is a 24 large piece puzzle that is great for younger kiddos. It's a super cute and fun way to review or learn about what God made over the seven days of creation.
What's the Cost? These puzzles are extremely affordable, this one is just $5.99!
We have a couple of these sets and Tinker Bell and the Teeny Tot pull them out over and over.
One thing I really like about the Alphabet Alley products is that they're nice and durable. The puzzle pieces are also thicker than most puzzles, so they don't get bent up by little hands trying to fit pieces where they don't go!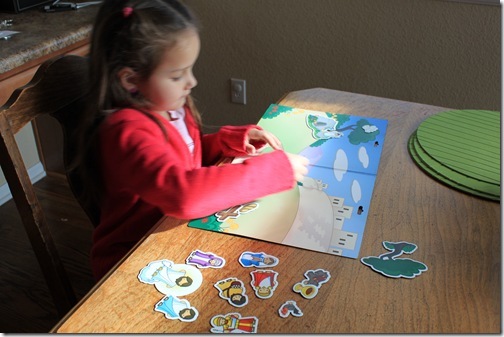 We also have the "A Child is Born Magnetic" set  and it's really fun for everyone. I've even seen Strawberry Shortcake playing with them more than once. The Magnetic Playsets are some of our favorites. This set comes with 17 colorful magnetic pieces to play with and a sturdy magnetic background that folds up as a storage case.
As you can see Tinker Bell loves these kits as well.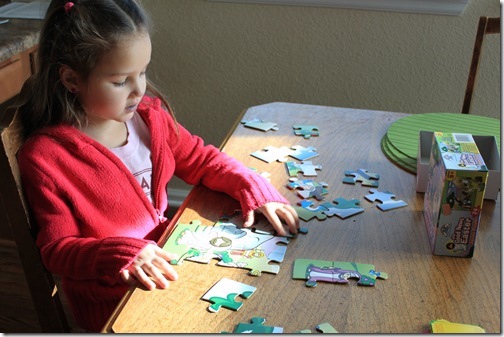 Want more information?
Win It!
 Now comes the fun part! I have one of the In the Beginning puzzles to giveaway to you all today! Just enter the rafflecopter below to win!