Hi friends! Welcome to the third video in the "Study Tips 101" series of my Tip Tuesday videos. In this series we're going to cover several helpful tips and tricks that will help you and your students be successful in preparing for high school and even college.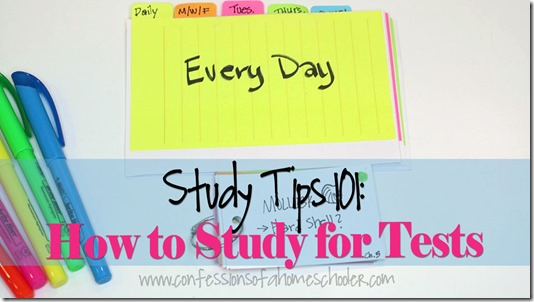 Once you've mastered your note taking skills, and created useful study tools, it's time to move on to learning how to effectively study your materials in preparation for tests and exams. Learning these skills will aid in memory recall as well as improve the effectiveness of your study time. I'll show you how to create a more focused study time which will in turn shorten the time it takes to study each day.
We'll talk more about preparing for exams and dealing with test anxiety in the next video, but for today let's focus on making the most of your study time. And hopefully freeing up some of your afternoons so you can have fun!
So let's get started!
In today's video we are going to talk all about how to effectively study for tests. Learning these techniques will also hopefully help make your study time shorter, and your free up your afternoons for fun!  My motto is work smarter, not harder!
Psst…If you missed my video on how to take effective study notes, and create useful study tools, make sure to go back and watch those videos first!
Watch Study Tips #3: How to Study for Tests here!
Note: As with anything, you're homeschool may be different than ours, so make sure to do whatever fits your families needs.
Links to some of the products we used in this video:
Check out my other Study Tips 101 videos!
Looking for more information on homeschooling? Check out my Homeschooling 101 book!
Homeschooling 101 is a step by step practical guide that will help you to get started, and continue on in your homeschooling journey. It is designed to help guide you through all of the steps to getting started, choosing and gathering curriculum, creating effective lesson plans, scheduling your day, organizing your home, staying the course and more! It even includes helpful homeschooling forms!
Kindle Edition or Paperback available on Amazon.com.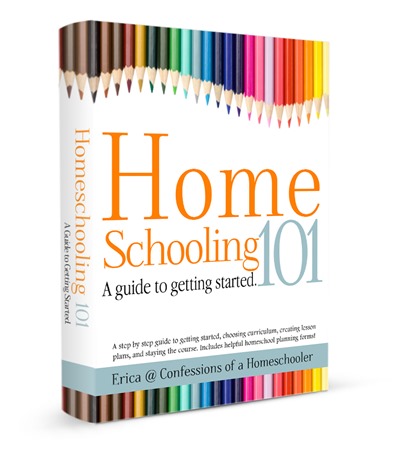 To keep up with our shenanigans, feel free to follow me:
Want to see more of my Tip Tuesday Videos? Make sure to click the image below to check out all of my homeschooling tips!