Hi friends, I have a fun new product to share with you today! We've been loving our Kwik Stix paint pens by The Pencil Grip and now they've come out with a thinner version. Since we're all about art supplies over here, I wanted to give them a try.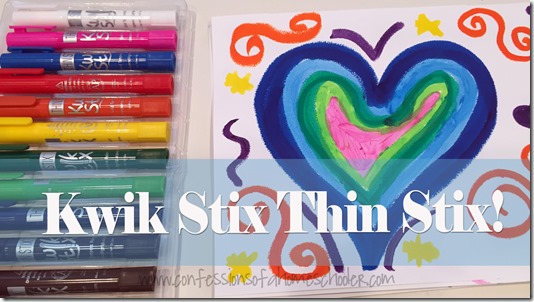 The Thin Stix are about half the width of the original sticks which make them a little easier to use for writing and a bit more detail. My older daughter does a lot of art work and she would have liked them to be even thinner, but I'm not sure if that's possible with the product itself.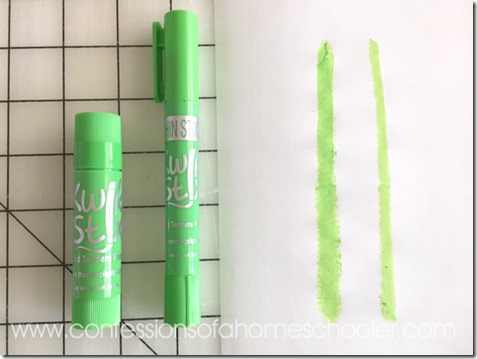 We still like the regular sticks for covering larger areas, but these are a nice addition when you're going for a little more detail in your artwork.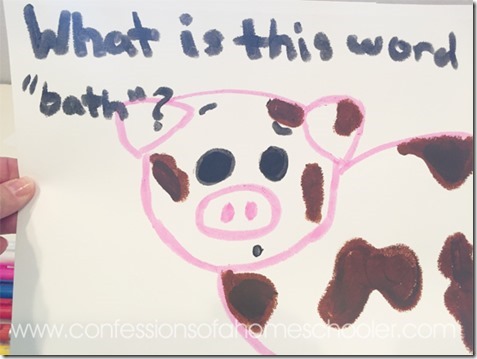 If you aren't familiar with Kwik Stix they're actually paint in a stick. So they glide on really smoothly, and can be blended somewhat as well. They go on wet, but dry within about 90 seconds which is nice. And one thing that that I definitely appreciate is that they come out in an even amount. So you don't have any large globs of paint like when working with paint and brushes.
We found that they work best with thicker, painting paper as opposed to regular copy paper. Since they are wet, they do act just like paint and can soak through thinner paper.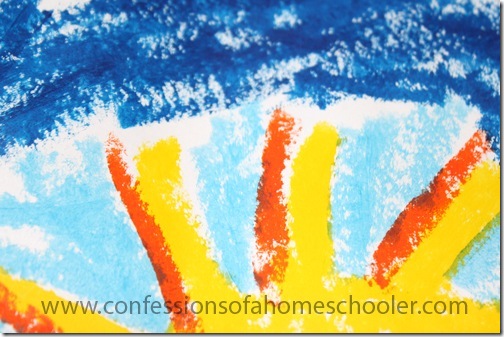 Hopefully you can see in this close up that they dry with a rather interesting texture to them as well. They kind of remind me of an acrylic paint.
There is also relatively no mess with these unless your kiddos decide to color on something other than their paper!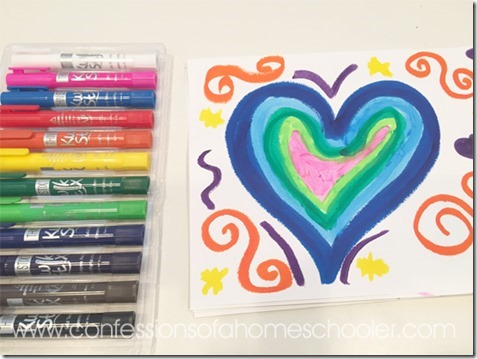 And they come in a lovely variety of colors as well. I think these are the a great idea especially for younger kids who love to paint!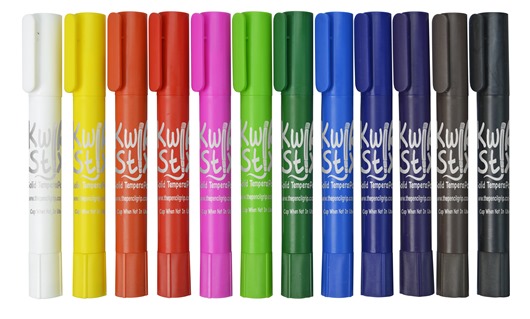 You can get Kwik Stix online here, and I've also seen them in Target stores as well!
Want to win a set for your family?
The Pencil Grip is hosting a giveaway for a 12 pack of their new Thin Kwik Stix to one of you! Just enter below!
Disclaimer: I received these products in exchange for review on my blog. The opinions expressed on my site are my own, and were not influenced by the company or free product provided.