Good morning! This post is brought to you by the Teeny Tot and the Letter J.
We're continuing on with our Preschool Daily Learning Notebook and I'm very pleased with her ability to trace, she's showing excellent fine-motor skills which will make next year that much easier for her! I wrote in the number of the day and the word "five" for her to trace over as well. Then she found the five in the number circles on her own.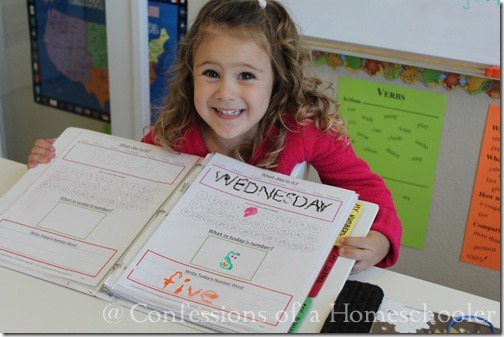 Since it's December, I always like to do the Letter J for Jesus! Just seems like a nice timely way to introduce the letter!
Here she is using large Letter J's that I cut out from construction paper and laminated. She used 1" wooden color cubes to make patterns on the letter shapes.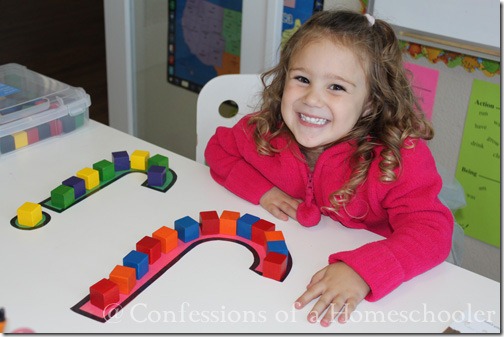 Tip: I printed my letter collage worksheets on colored construction paper, they can be found in the Letter of the Week curriculum.
Letter Collage Worksheets: The download includes letters A-Z as well as a collage idea sheet. We use the collage items as objects to decorate our letters for an alphabet book. We also color, paint, and stamp them. Since we use both upper and lowercase, I have provided both for you! Click here to download the Letter Collages:
Okay, now I realize this isn't the letter J bracelet, but we were a little behind, so she's playing catch up. She loves these though, so usually when she's in the mood to make one, she makes like four. So we vary from ahead to behind to ahead again! It's all part of me being flexible with certain things…kind of like how I'm allowing her to wear summer dresses in winter time…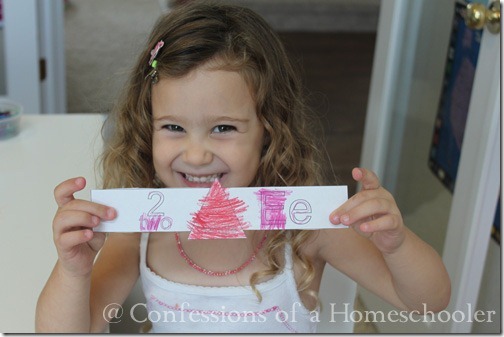 Capital/Lowercase Jj sorting: Simple, just sort the uppercase and lowercase letters.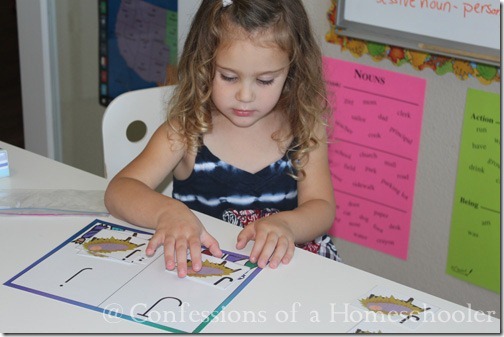 Jesus Coloring Page: We color this, paint it, or use markers. I found some that fit my 3 year old well, they're called Pip-Squeaks Washable Markers. They're shorter and easier for her to use. These pictured are chubby markers, they also make a skinny version. I got mine at Wal-mart.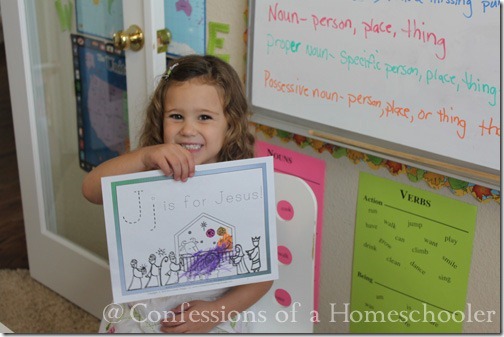 I took out our Wooden Pattern Blocks and downloadable cards and we had some fun with the letter J and making patterns: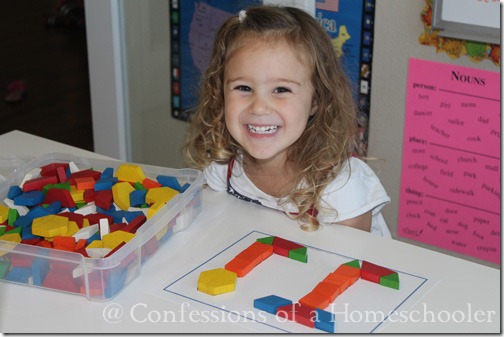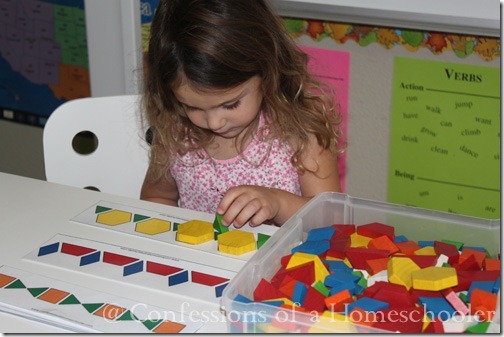 Here we are preparing to work on the letter J Do-A-Dot Worksheet, we use Do-a-Dot Art Markers with this!!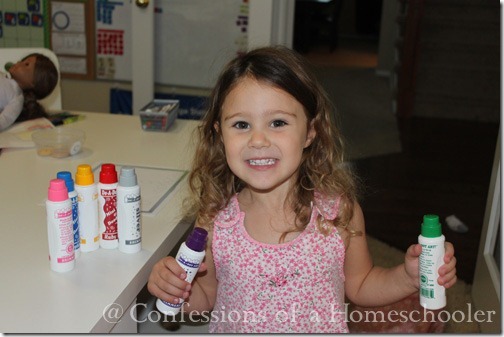 These fun stacking blocks are from Alphabet Alley! They're Noah's Ark blocks, so they kind of fit in with our Bible theme week.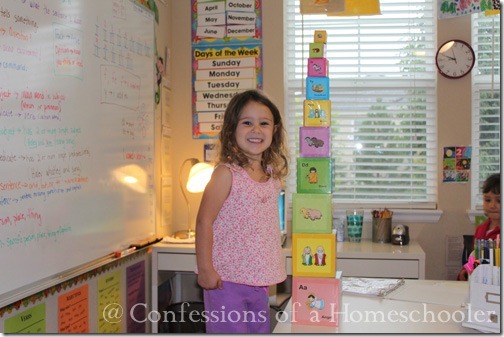 Jesus Magnet Page: I use it with a cookie sheet and these pom-pom magnets I made from pom-poms and self-sticky magnets from the craft isle in Wal-mart. I also use these magnets from Amazon: Power Magnets, 0.78 inch Diameter, Assorted Colors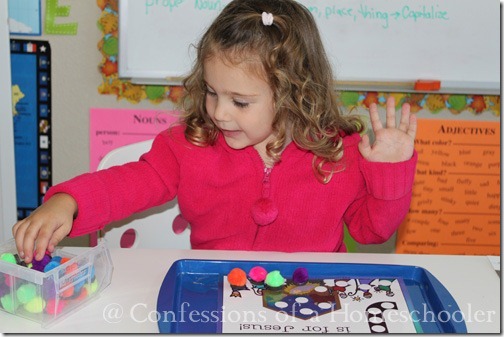 11 x 11 Pin Geoboard: We use these to make letters, numbers, shapes etc!

Finger Tracing Paint Bag: This is simple and fun, I filled a bag with tempura paint, you could also use cheap shaving cream. Then I'll tape it to her desk for her to practice writing her D and d in using her finger. You could also skip the bag and put shaving cream on your counter if you're feeling brave ;o) After we do the letters we do numbers, shapes, and whatever else we can think of!

Foam Letter Builders: I cut the shapes from foam and let her use them to make the letters. You could also use my Magnetic Letter Builders as well!

Those are just a few things that we worked on this week, you can see all of my Letter J printables by clicking on the links below!
You can download all of these activities and more in my Letter of the Week preschool program!