We use magnets for a  lot of our Letter of the Week activities, and counting etc.  My original set lasted for about two years before the pom-poms started falling off, so it was time to make more for the Teeny Tot since she's starting to do preschool now.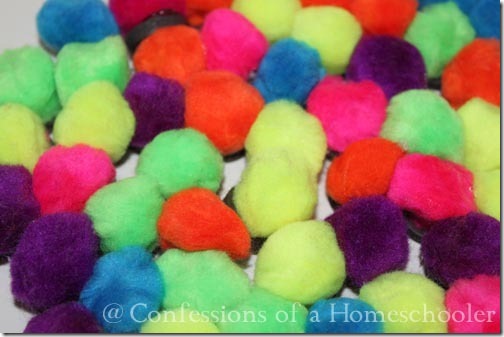 Making your own manipulatives is easy and fun! To make the homemade pom-pom magnets you'll need the following items:
Hot glue gun and glue sticks
1 package of medium sized pom-poms (I found these in the craft isle at Wal-mart)
1 package of magnetic buttons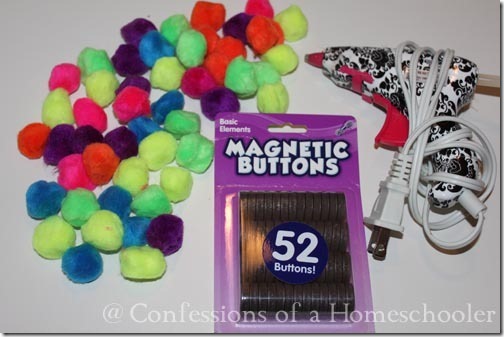 Directions:
Cover your working surface with a paper towel, or another disposable cloth to protect your counters.
Place a dab of hot glue on each magnet button, then immediately press a pom-pom onto the hot glue.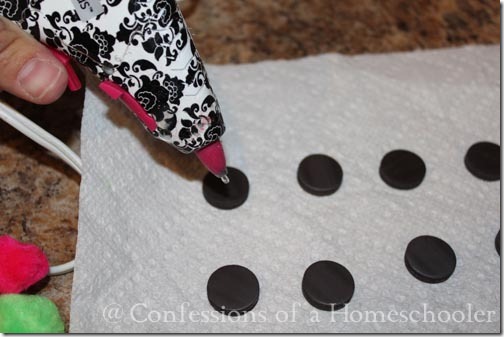 Repeat this process until all of your magnets or pom-poms are used up!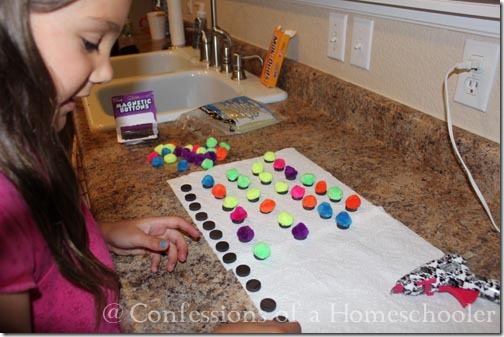 And that is, easy-peasy homemade pom-pom magnets that you can use to aid in color sorting, counting, LOTW magnet pages, and anything else you can think of!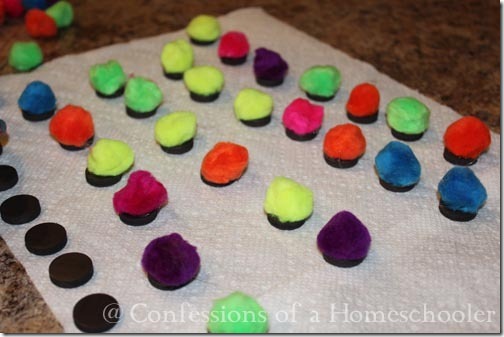 Hope you enjoy this easy do-it-yourself manipulative idea!