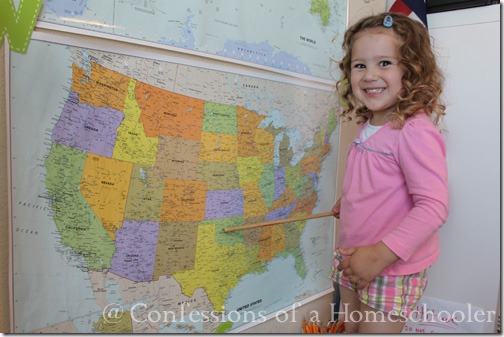 Oklahoma was the 46th state admitted to the Union in November 16, 1907. It was nicknamed "The Sooner State" due to people illegally entering the district and laying claim to lands before the designated entry time. Oklahoma is the only place in the world that has an oil well beneath its capital building. The site is referred to as Capitol Site #1.
Here are some of the things we learned about this week:
Located Oklahoma on our wall map
Read our National Geographic Atlas and located Oklahoma City, OK using the map coordinates.
Worked on our 50 States and Capitals song
Learned about the state and it's flag
State Bird: Scissor-tailed Flycatcher
State Flower: Mistletoe
Unusual Weather: Oklahoma is known for severe weather.
State Amphibian: The bullfrog
State Reptile: The Collared Lizard
Famous People: Mickey Mantle
Food: Popular meal items in Oklahoma are fried okra, squash, cornbread, BBQ pork, biscuits, grits and chicken fried steak, yum!
Here is my white board for the week, we use this to review all of the state facts and symbols each day. (Sorry for the glare, darn flash!)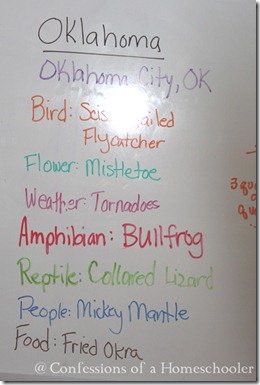 They all completed their state worksheets as we read through all of the Oklahoma state facts in our curriculum.
After learning about the animals symbols for Oklahoma, we classified and added the animals to our USA animal wall!
Strawberry Shortcake added Oklahoma to our United States Bulletin. After that we reviewed all of the states we've learned so far on our travels. It's getting full!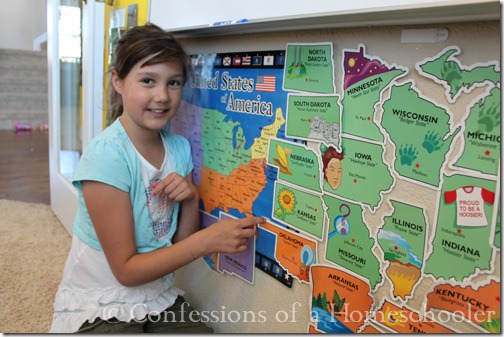 We took turns locating Oklahoma City in our National Geographic Atlas.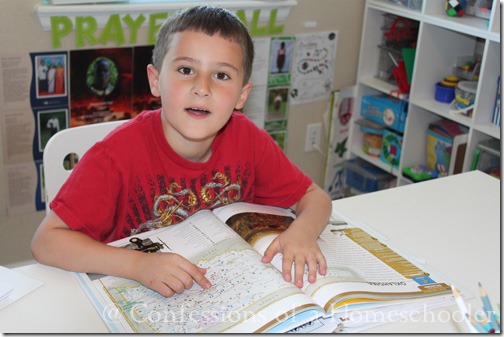 Bullfrogs: We also watched a National Geographic video to learn a little bit about bullfrogs, the state amphibian of OK.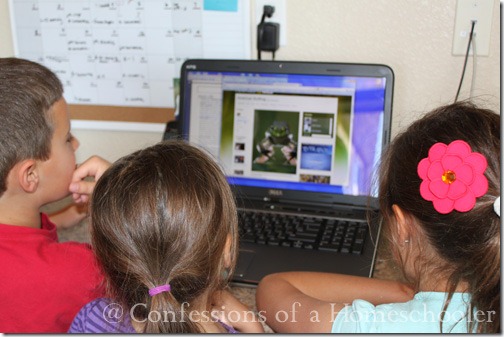 Then Tinker Bell had the honor of adding the state to our wall map.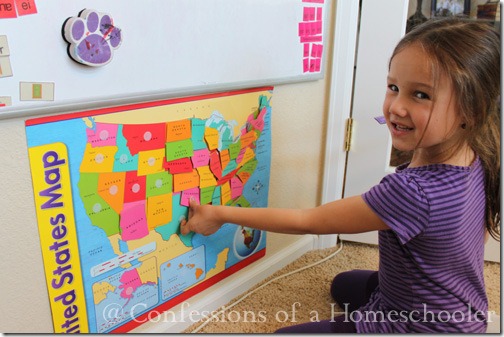 Mickey Mantle, an American Professional baseball player, was born in Spavinaw, OK in 1931. He played Major League Baseball as the center fielder for the New York Yankees, he won 3 American league MVP titles, and played in 16 All-Star games. He is regarded as the greatest switch hitter of all time, and one of the greatest players in baseball history.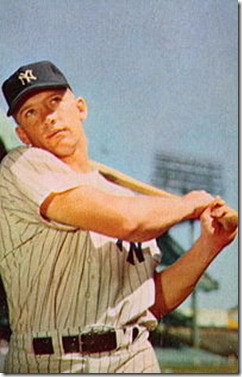 Tornadoes: My kids are amazed by Tornadoes, and so we took a little time to learn more about them here, then watched a few YouTube videos of some tornadoes in action!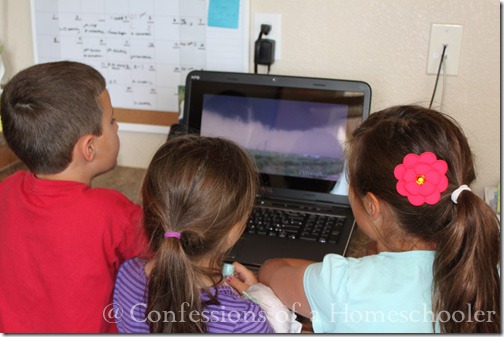 Of course we ended the week by adding Oklahoma to our Travel Log!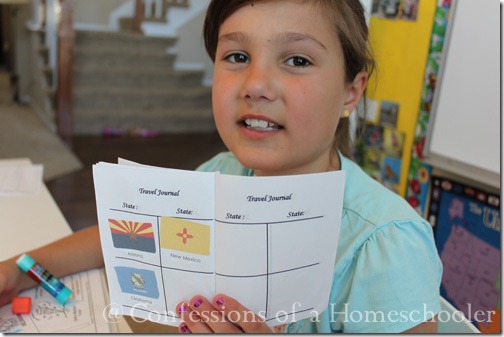 The Teeny Tot added her "flag" to her travel log too…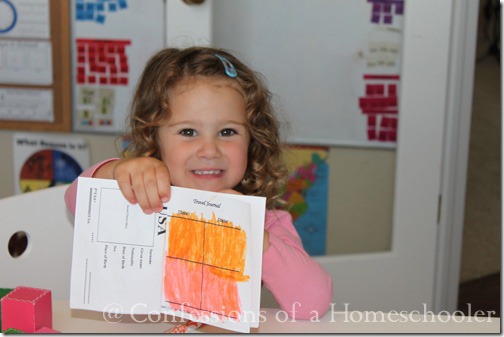 And that wraps up our Oklahoma study! If you'd like to come along with us on our Road Trip USA journey, click the image below to learn more!