Guess what time it is?! Yep, it's time for my annual Holiday Gift Guide! And this year I have a TON of fun ideas and GIVEAWAYS for you all too! Whoohoo!!
Click here to watch my 2017 Kids Holiday Gift Guide video!
How to enter:
–>> As I mentioned I'm going to be giving away a bunch of the items I showed in this video. I'll be hosting the giveaways on my social media, so make sure to follow me on Instagram, YouTube, and Facebook so you don't miss out on entering to win! The first giveaway is already up!
Gifts ideas mentioned in the video:

Check out Erica's 2017 Holiday Gift Guide for Kids here!
Have a special needs student? Check out this great gift guide specifically designed for special needs kiddos!
Stocking Stuffer Ideas: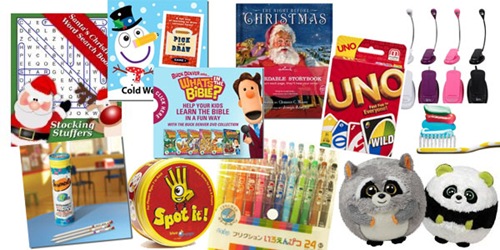 I hope you enjoyed my 2017 Kids Holiday Gift Guide this year! If you have fun gift ideas to share, make sure to leave a comment below!
Happy Holidays!
Disclosure: Some of the products in this video were sent to me for giveaway, others I purchased myself. The opinions expressed in this video are mine and were not influenced by the companys mentioned. There may also be affiliate links included above, thank you for helping support our family!