Hey guys! I just wanted to let you know that I'm doing Vlogmas this year! Yay!
If you don't know what Vlogmas is, we're vloging on my YouTube channel all the way until Christmas! Vlogmas days 1-4 are already up so make sure to watch them all we're having so much fun bringing you along.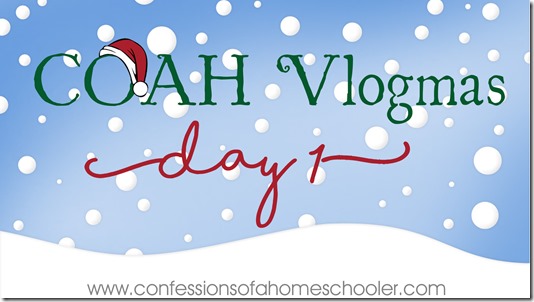 And some of you have already noticed, but we decided to use everyone's real names. I didn't think we could get through Vlogmas without slip-ups and now that the kids are older we decided it would be fine. So stop over and watch because we've let the cat out of the bag, on names anyway LOL!
–>> Click here to join in on our daily adventures this holiday season!

And don't forget, I'm still doing daily GIVEAWAYS as well, so make sure you're subscribed to my YouTube, Instagram and Facebook so you don't miss out! Yesterday's giveaway is EPIC!! So make sure to go back and enter to win!