Looking for a colorful and detailed blog planner? Look no further, I just released the2018-2019 Weekly Blog Planner!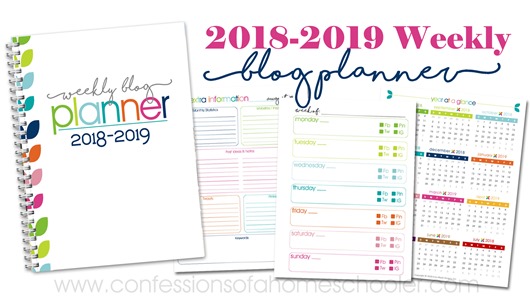 Click here to get the 2018-2019 Weekly Blog Planner!
Details: This planner is a downloadable PDF file and has 144 full color pages. The pages aren't dated, so you can write in the dates for each week. This planner runs August 2018 – July 2019.
The Insides:
Each month has statistic sheets as well as a weekly view layout where you can list all of your blog posts. If you print double sided like I suggest, you'll end up with your weekly calendar on one side and the notes and other information for that week on the opposing side.
It includes weekly Statistics, websites and inspiration, post ideas and notes, tweets, pinterest pins, and additional notes.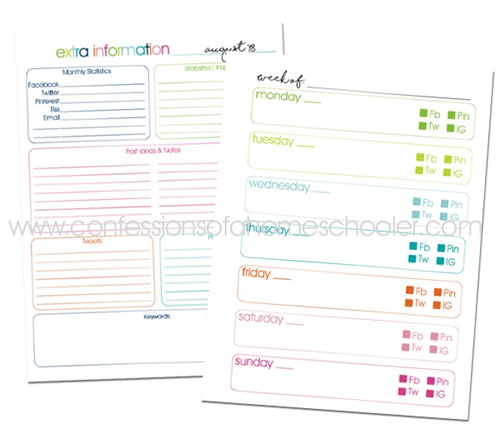 NEW this year are blog series ideas/tracking, general blog information including host domains, URLS, etc. And a yearly blog grid for any larger projects you may need to keep track of!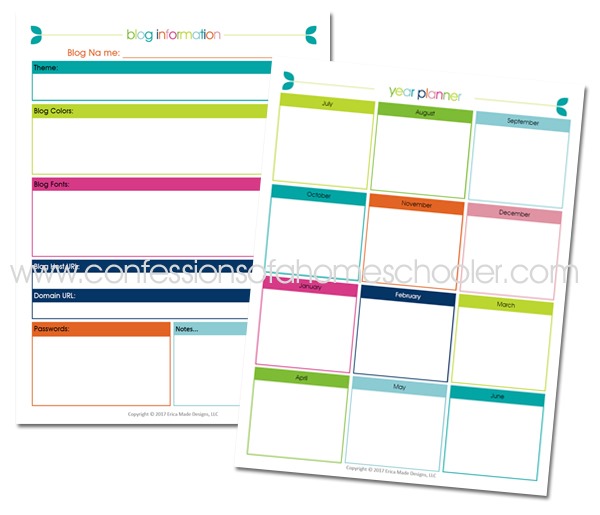 Also NEW this year is a blog series tracking section where you can keep track of blog hops, and other series you may run on your site.

as well as some financial/accounting information to help keep track of expenses and income. And pages at the back for general brainstorming and note taking. I like to use this area to list projects, posts, and video ideas for next year.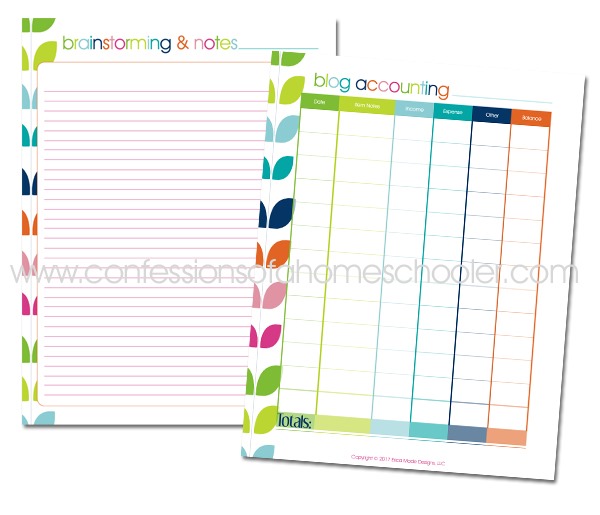 I have included a statistics and analytics tracking page to help keep track of all of your social media statistics, as well as blog post ideas for general brainstorming.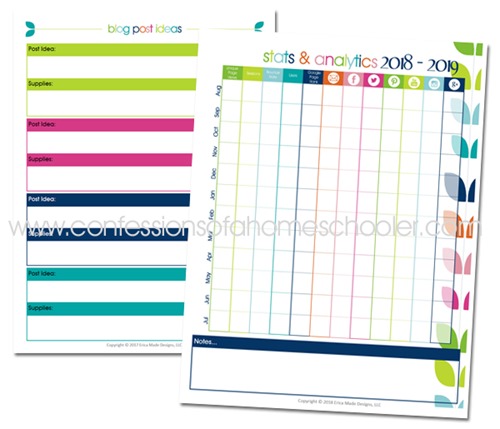 There is also a year at a glance page along with giveaway and review tracking pages.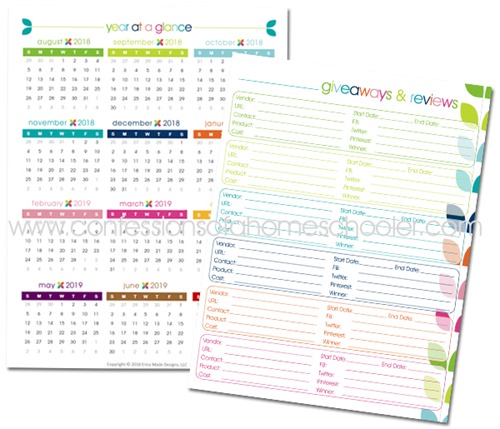 It also includes pages to help keep track of your sponsors, advertising and affiliates.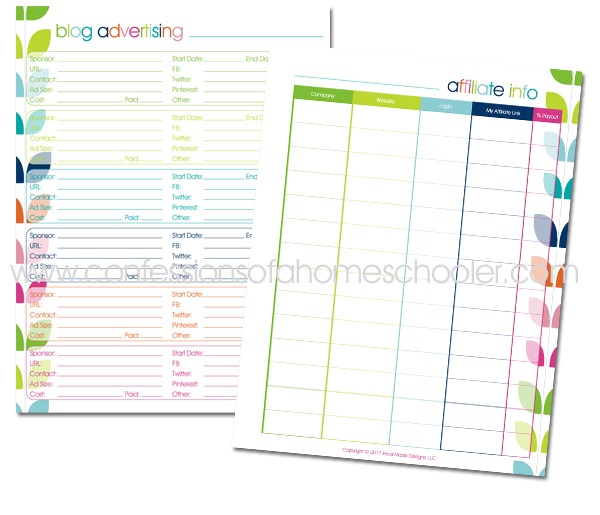 How to print and assemble:
After downloading, I suggest printing the planner double sided. If your printer doesn't have that capability you can also print the planner double-sided by printing all of the odd pages starting with page 1. Then flip the printed pages and print the even pages on the backs.
I print on a light weight cardstock or nicer quality copy paper just to give the planner a little more durability. It also keeps the ink from bleeding through when writing on both sides.
Next take the printed sheets to your Office Supply store and have them spiral bind it. I spent about $4.50 for the coil and a clear front cover for my planner. This just makes it more durable and holds it together beautifully!
Click here to get the 2018-2019 Weekly Blog Planner!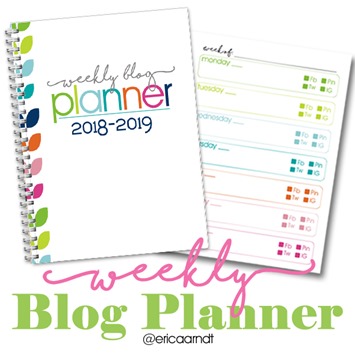 I hope you enjoy this planner, as always feel free to send improvements and suggestions to me via email. I can't promise I'll be able to attend to all requests, but if it is something that would be useful to most bloggers I will do my best to update the planner!
Happy Blogging!
NOTE: This is a downloadable PDF product. You will not receive a hard copy via mail.