Hi everyone! Today I'm sharing my 9th grade homeschool curriculum picks with you!
Since last year went well with my older daughter, I plan to do much of the same with my son this year. He'll be doing a few online classes, as well as a few that I'll be teaching. I like to mix it up like that to give him a bit more independence and free up some of my time to spend with my youngest since she'll be needing a lot of my time this year.
Let's see what my 9th grader is doing this year!
Watch my 2018-2019 9th Grade Homeschool Curriculum video here!
Download a SAMPLE 9th Grade Homeschool Daily Schedule here: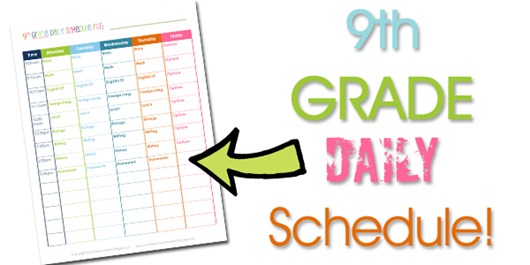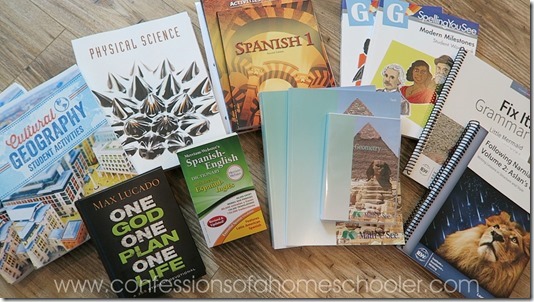 Here are our 9th Grade Homeschool Curriculum choices for this year:
Options: We participate in a once a week options program through our local school district. They offer a variety of classes that help supplement our homeschooling. It also provides the kids with a fun day where they get to see their friends and participate in a classroom environment. Here is a list of his classes this year:
PE
Computer Science
Drawing
Instruments
CSI Myth Busters
And that's it for our 9th grade curriculum line up this year! I'll try to do a mid-year update to let you all know how it's going. We're trying some new curriculum this year, so that's always exciting!
Check out our Homeschool Room Tour here!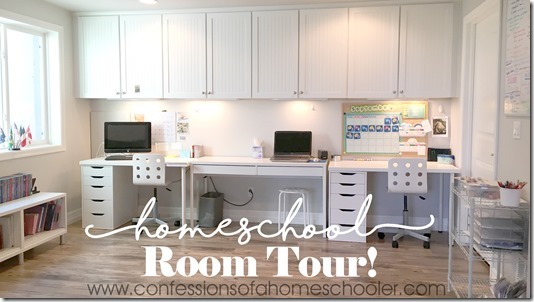 Need Help Getting Started?
Check out my new HOW TO HOMESCHOOL eCourse! In this course you will learn everything you need to know to be able to homeschool your children and have your BEST HOMESCHOOLING year yet!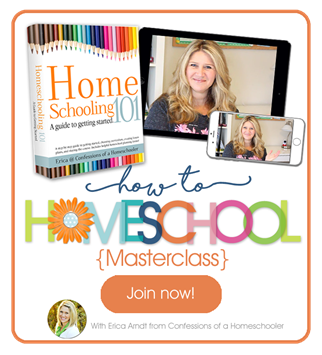 Happy Back-to-School!