Good morning friends! And welcome to our Expedition Earth week on the Netherlands! Of course we started off our week finding Netherland on the map and stamping our passports with their flag. Our flags are taking over our wall map! But it's fun to see how much land we've covered!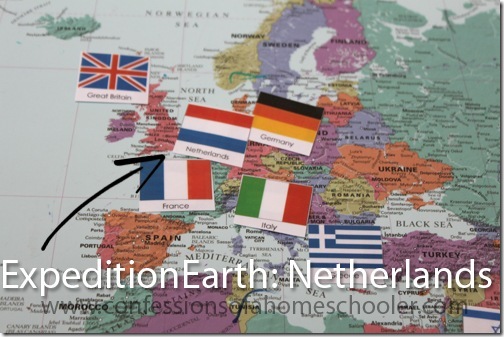 Here are some of the things we covered this week:
Located Netherlands on the map and completed our mapping worksheet
Learned about their flag
How to say "Hello" in Dutch– Hoi or Hello
Prayed for the Netherlands people
Learned a song in Dutch
Completed a lapbook activity
Learned about and classified 6 animals of Netherlands
Vocabulary: Geography from A-Z: Ford
Learned about Windmills and made a craft
Completed an Ice Skating Craft (I wasn't brave enough to actually go ice skating!)
Went Bowling
Had a cheese tasting party. Cheeses from Netherlands include Gouda, Edam, Roomano, Herb Cheese, Goat's cheese, Smoked Cheeses and more!
Learned more about Netherlands from National Geographic
Made homemade bread pudding
After locating the country on the world wall map, we learn a little bit about the flag and color it in our student notebook.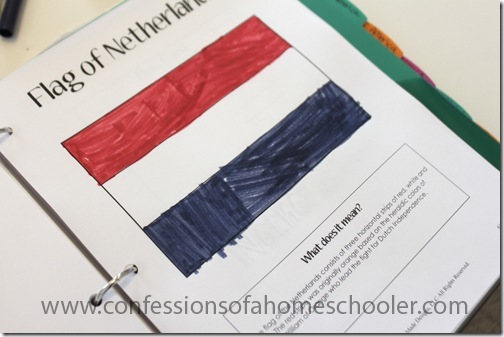 We also learned some basics about the country and marked some of the main landmarks.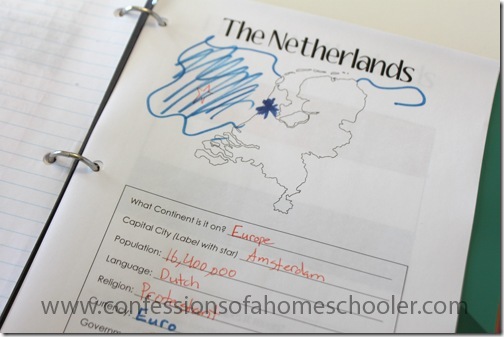 We added our mini-book to our world lapbook. It's getting full!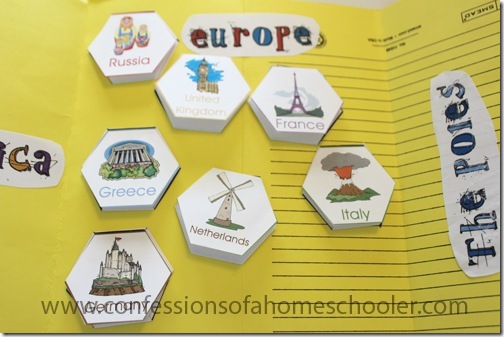 Of course we learned all about some super cool animals!
After learning all about the country we made some fun post cards to "send back home"… or in our case, read aloud to each other!
What would a trip to the Netherlands be without learning about the super cool windmills there. And of course we had to try our hand at making our own! I knew my Starbucks Via packs would come in handy LOL!
TBT 2010: We did Expedition Earth way back in 2010 and I always look back to see some of the fun things we did. Here are a few of the fun things we did last time around!
We made this cute 3-D Ice Skating Craft.
Since it was snowy outside, we went sledding.
We made this fun Windmill craft. I have to say this was a little harder than expected. The wire was difficult to work with, thankfully we have jewelry making tools so that helped quite a bit.
We learned a little about Klompen (Wooden Shoes) then made some out of poster board and looked at some pretty ones online.
Of course we had a blast singing our Dutch Song this week. We even broke out the pretend microphoen for willing participants.
And we stamped our passports as we ended the week's study!
Click here if you'd like to follow along with our Expedition Earth Geography Curriculum Journey!
Expedition Earth is a hands on world geography curriculum that covers 31 countries across the world. It is designed primarily for K-5th grade students. Students will learn the continents, oceans, people, cultures, animals, climates, try new foods, crafts and more, all through hands-on activities!