Hi friends! I have a fun new cross stitch pattern to release today! This one is my Vintage Christmas Cross Stitch pattern and it's reflective of my Vintage Christmas Quilt Pattern of course!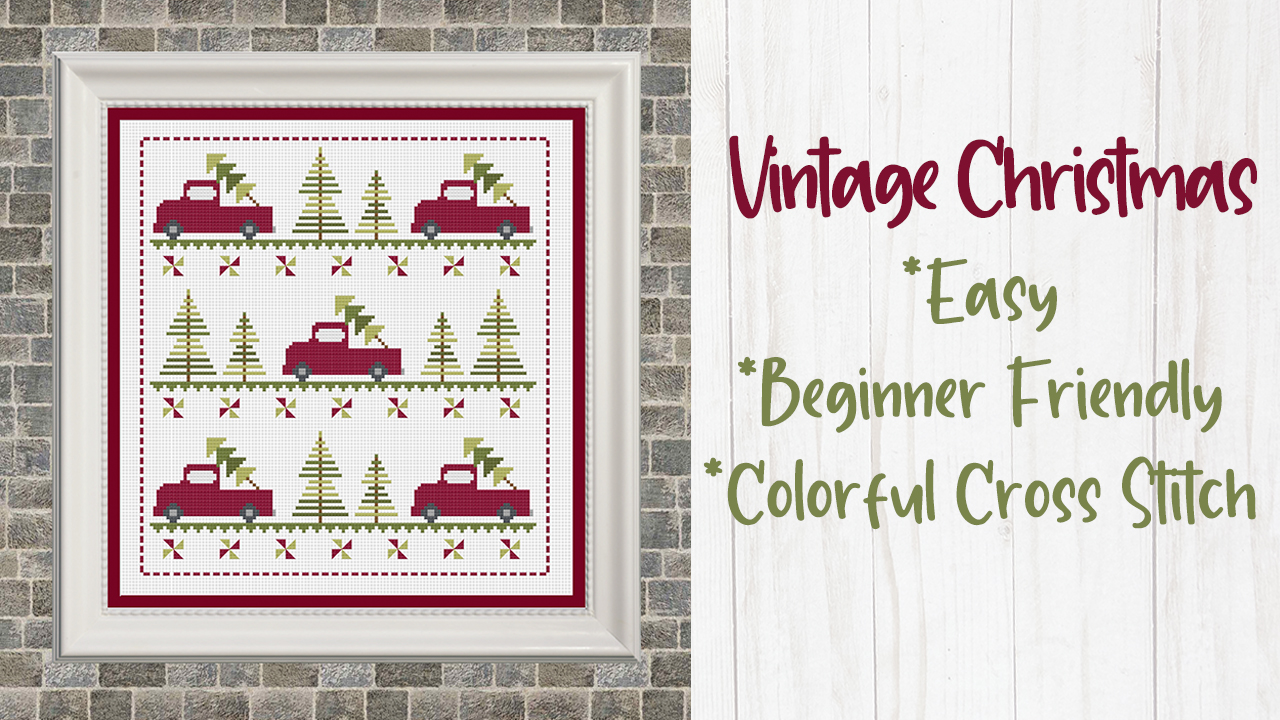 I changed up the trees a bit and added some fun pinwheel sashing too!
I used 14 count white Aida with two strands of DMC floss. But you can substitute in any fabric and floss you prefer.
Click here to get the Vintage Cross Stitch Pattern!
Materials Needed:
Cloth (14 count white Aida)
Floss (DMC)
Size 26 tapestry needle
Optional: Embroidery hoop and needle minder
The stitch count for Vintage Christmas is 127w by 138h.
The sample is stitched on 14 count white Aida cloth with DMC floss. If you stitch with the recommended fabric, the finished piece will be approximately 9″w x 9.5″h.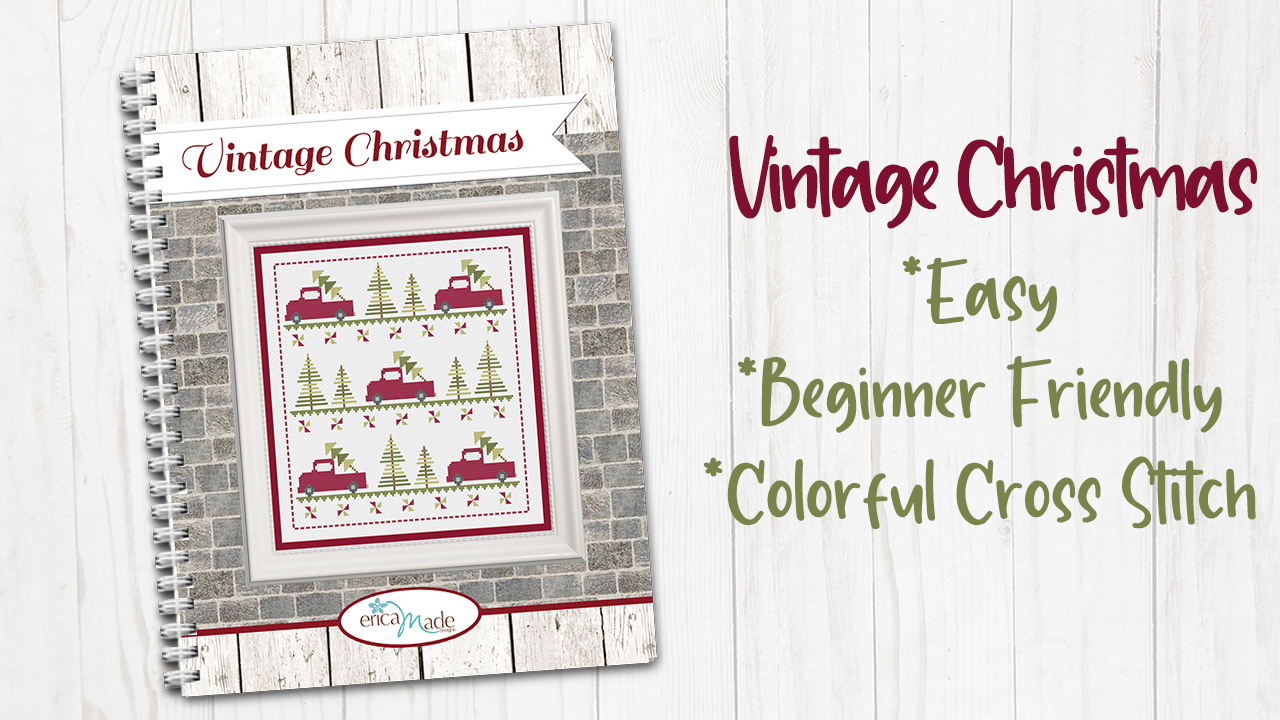 Please note the pattern comes with three different chart styles so hopefully one will work for you! It has a color chart, and a color with symbol chart, and a black and white symbol only chart. You can view it digitally if you'd like, or print it for ease of use.
Get the Vintage Christmas Cross Stitch pattern here!