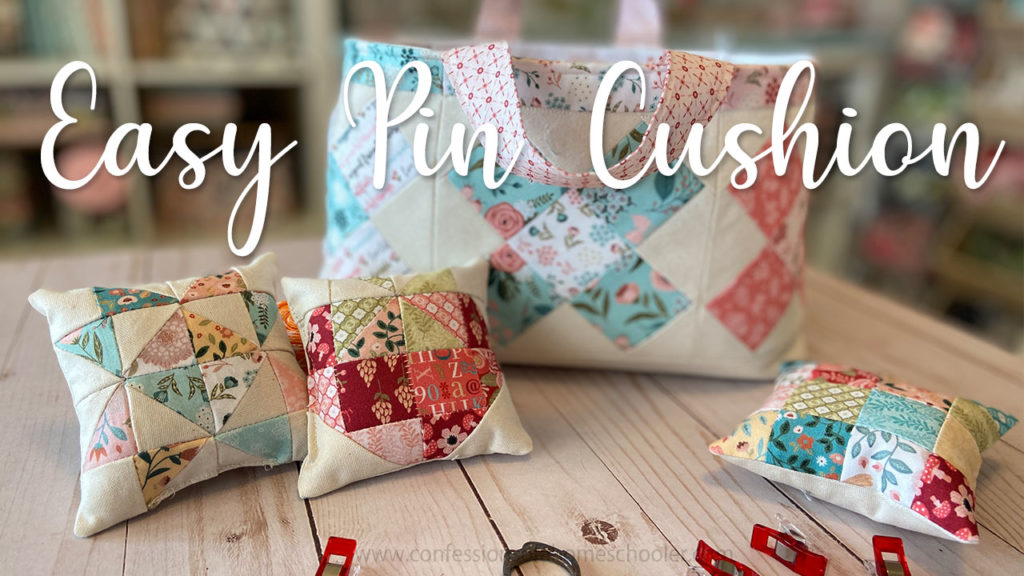 Hello and happy Tutorial Thursday! Today I'll show you how to make these adorable Quilty pin cushions to brighten your sewing space! We will be making the start one in this video tutorial, but I do have a PDF pattern for Erica's Easy Quilty Pin Cushions here, and the pattern includes all three cute patterns!
Watch Erica's Easy Quilty Pin Cushion tutorial here:
Get Erica's Easy Quilty Pin Cushions PDF Pattern here!
For this project I used a beautiful new line from Poppie Cotton called GooseCreek Garden. I love the soft pinks and florals in this line, and I think it made my pin cushions extra cute, don't you?
These pin cushions finish at about 4.5″ x 4.5″ before stuffing and I just think they're the perfect size!
As I mentioned, I show you how to create the mini-star pin cushion in the video, and I also wrote up a Mini Pin Cushion PDF Pattern which includes instructions for the star, patchwork, and mini-strawberry as well!
These are perfect stash busters as well, the supplies are super simple:
And I'm not sure what it is, but I just think anything mini is so cute and fun!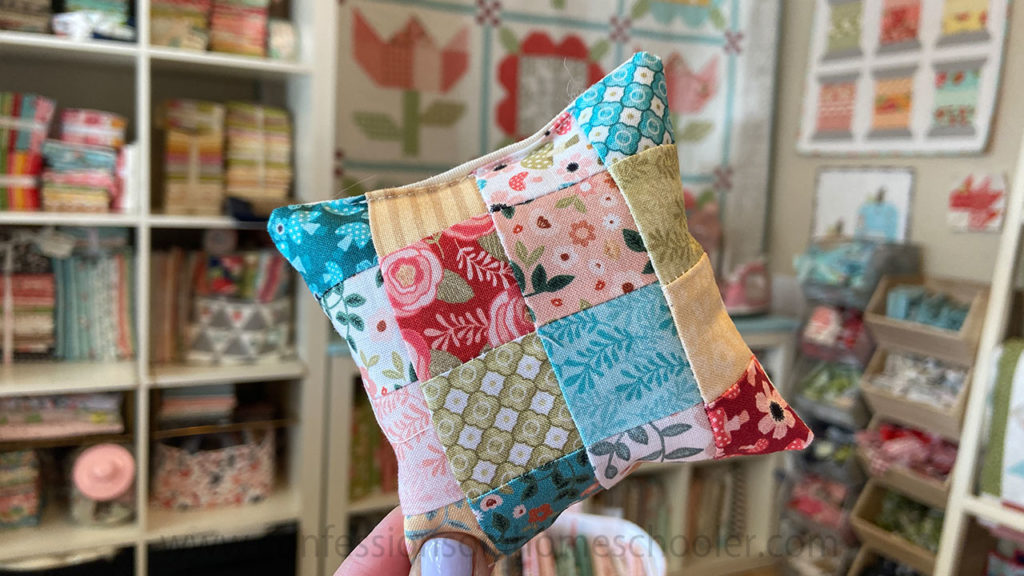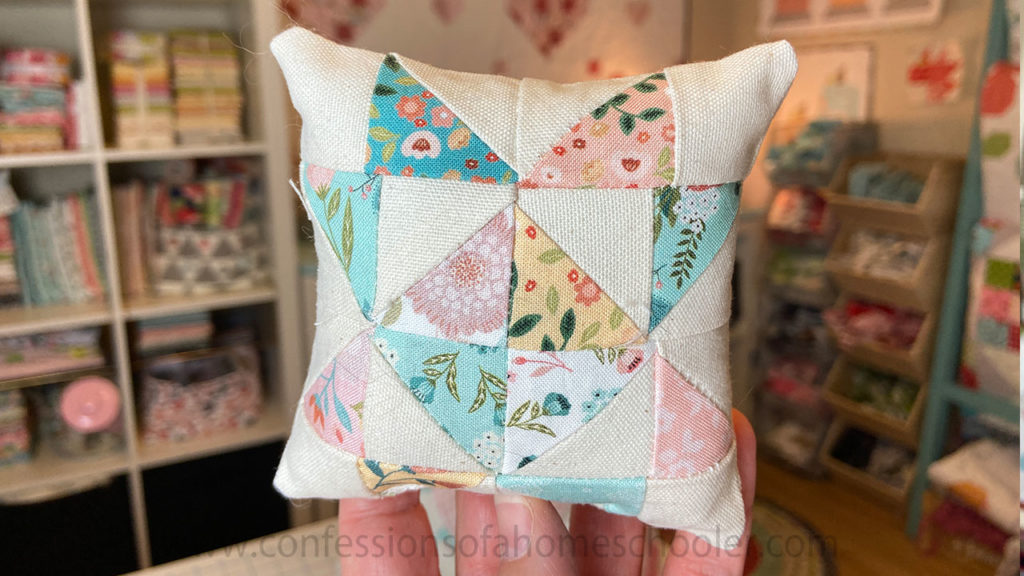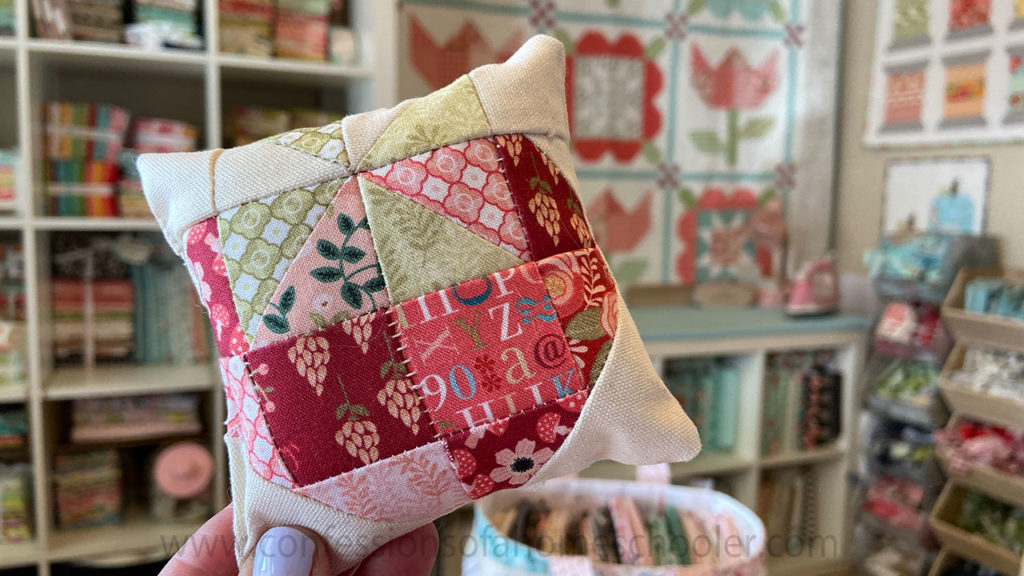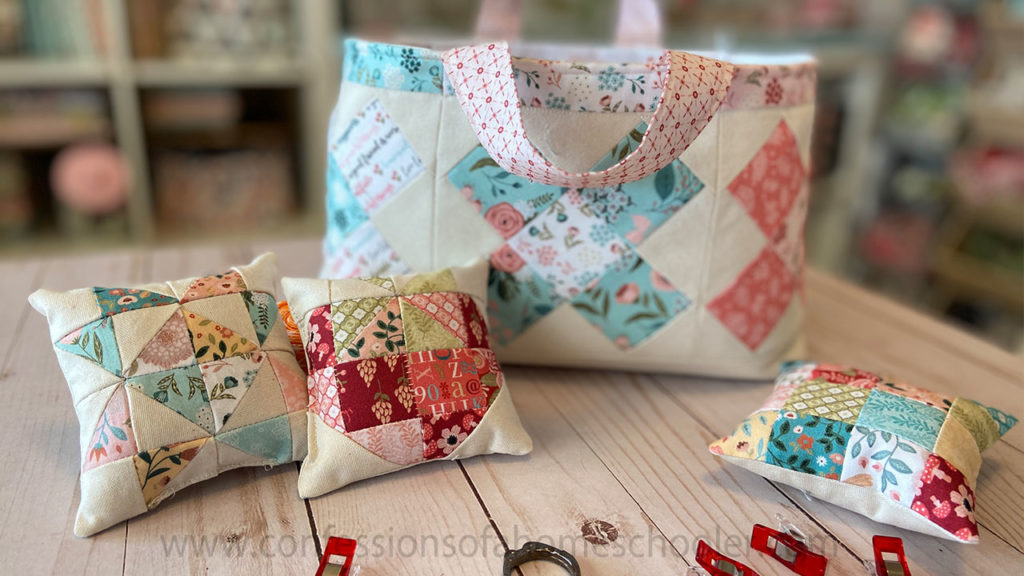 And here's a little humor to end our post, filming with Jax is… shall we say, challenging! He always likes to wait until I have everything set up just right before stepping in. As I was getting my camera ready, he made himself comfy on my set and proceeded to eat my wonder clips just as was trying to take photos of the finished pin cushions!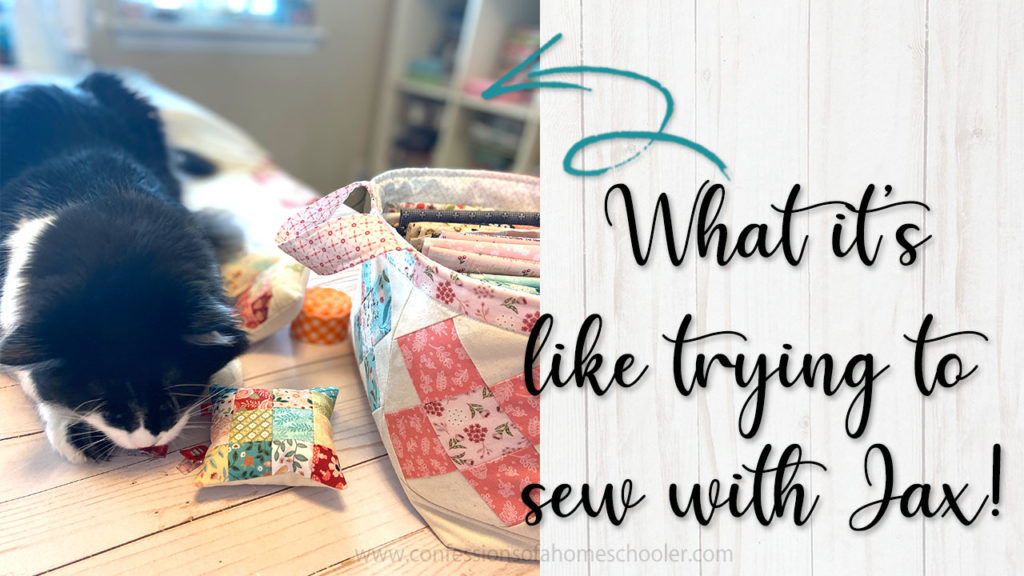 By the way! We have a fun NEW Merch Shop! We do get some proceeds from your purchases there, we hope you like the items, and thank you so much for helping support my blog in this way!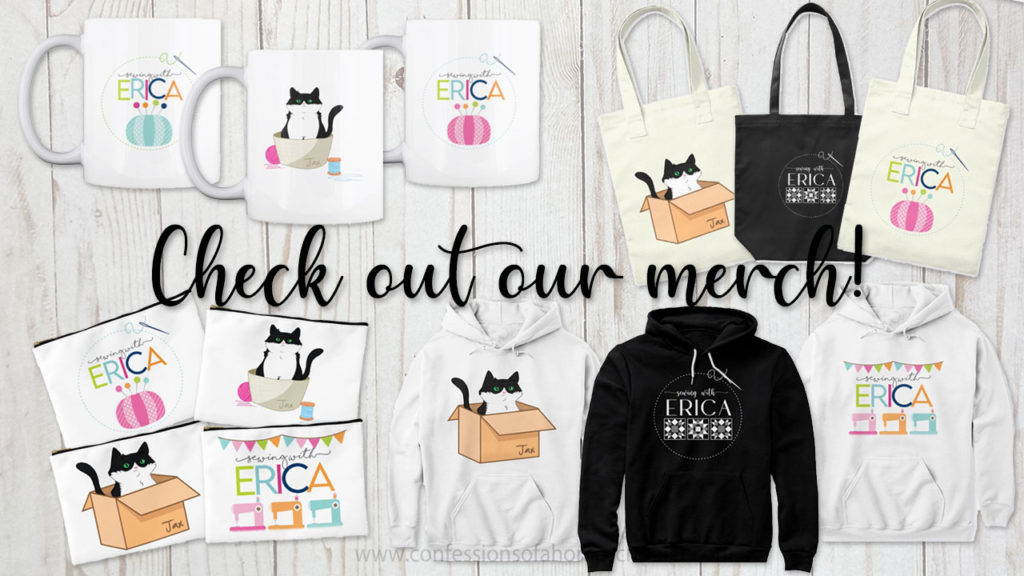 Happy Sewing!