Hi friends! Well, it's 2021 and to say that last year was rough is an understatement. I'm not sure about you all but our family has definitely felt the stress and getting back into school after the holidays is always tough. But this year has been especially hard. We're all feeling a bit low and unmotivated, so I wanted to share some tips we've used over the years to get us back into the homeschooling groove, boost moral, improve motivation, and stop procrastination!

We've been homeschooling for about 14 years now, and honestly the new year is always kind of a let down after the fun holiday break. We had an awesome time doing VLOGMAS again this year, and we enjoyed having fun things to look forward to everyday. But now everyone is tired, and no one is really motivated for getting back to school, including me! As a matter of fact, I could use a few jammie/nap days after this past year!
But in the spirit of starting off strong we're pulling ourselves up by the bootstraps and diving right in to 2021! Check out my tips for how we're Beating the January Homeschool Blahs where I'm sharing my helpful tips and tricks to get your students motivated to get back into learning!
Another thing we like to do at the start of the new year is commit to reading God's Word each day. I published these Read the Bible in Two Years bookmarks for everyone to use, and they're a great way to stay focused on what's important and keep our minds clear during these crazy times.
And really they aren't just for kids, I plan to use them as well so we'll all be reading through the Bible together and we can discuss what we've read each day.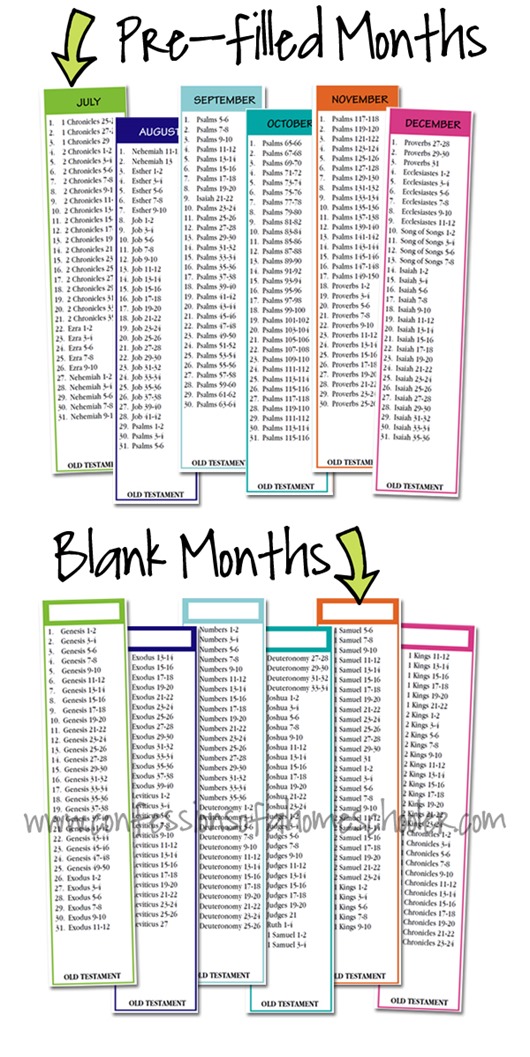 I hope those tips help you out and are praying that we have a much better 2021! Whose with me?
Looking for more information on homeschooling? Check out my Homeschooling 101 book!
Homeschooling 101 is a step by step practical guide that will help you to get started, and continue on in your homeschooling journey. It is designed to help guide you through all of the steps to getting started, choosing and gathering curriculum, creating effective lesson plans, scheduling your day, organizing your home, staying the course and more! It even includes helpful homeschooling forms!
Kindle Edition or Paperback available on Amazon.com.