Love, Sweet Love, it's the only thing that there's just too little of!
I don't know about you guys, but I think this world could love a little bit of extra TLC right bout now! And one thing that definitely makes me feel better is quilting! So if you have some scraps laying around, and a little free time, I hope you'll join me in sewing my new Sweet Hearts Quilt Pattern!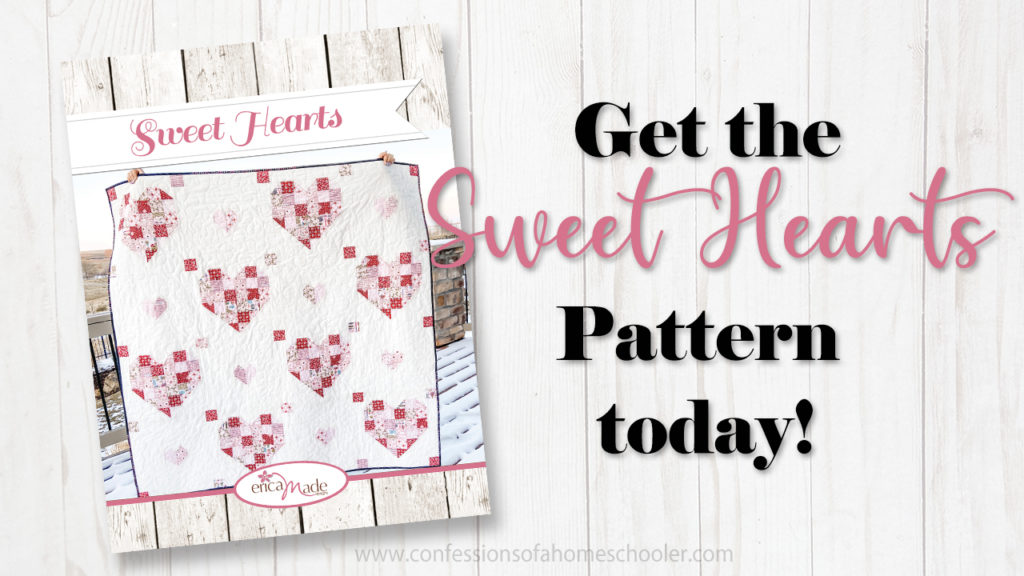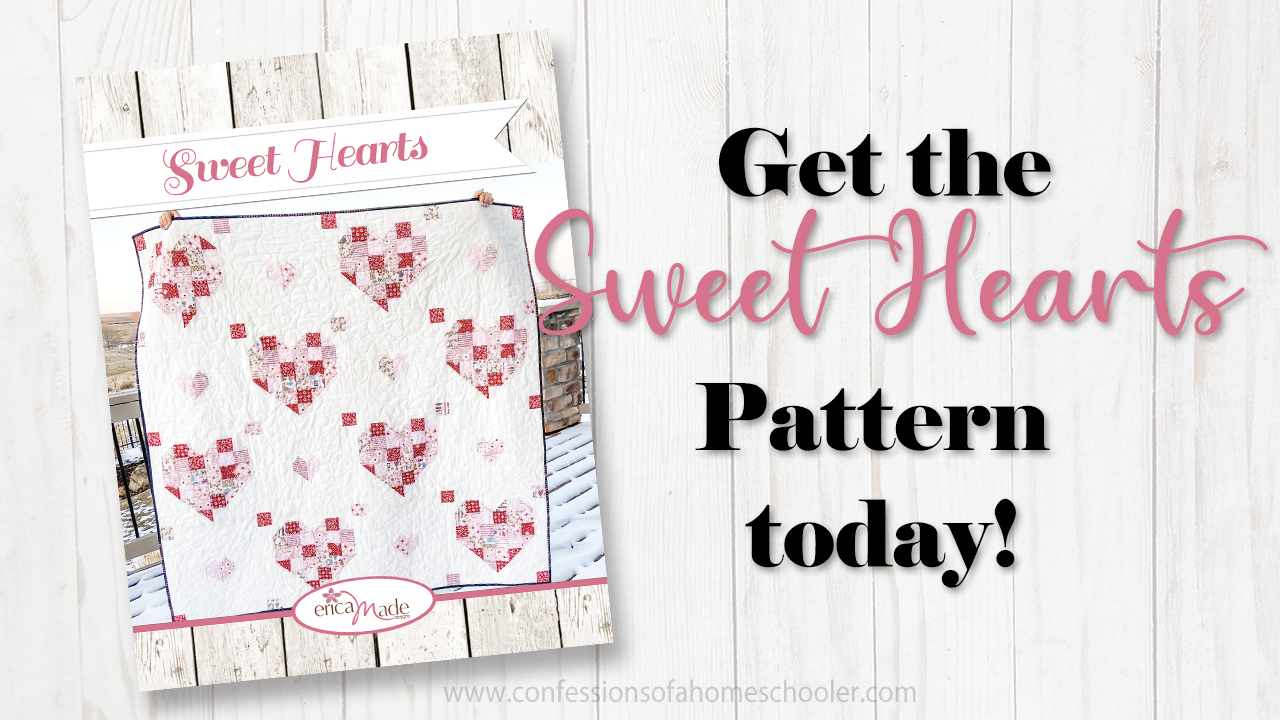 I'm committed to sewing my stash in 2021, so I decided it was time to whip up an adorable scrappy heart quilt! So I grabbed a handful of pinks and reds from my Poppie Cotton stash and started sewing!
I love how the scrappy hearts turned out, and I really like the pop of color from the reds as well. I didn't pay too close of attention to what went where, other than to try and spread out the reds. And honestly I don't think you can really go wrong where pink is concerned, so just have fun with it!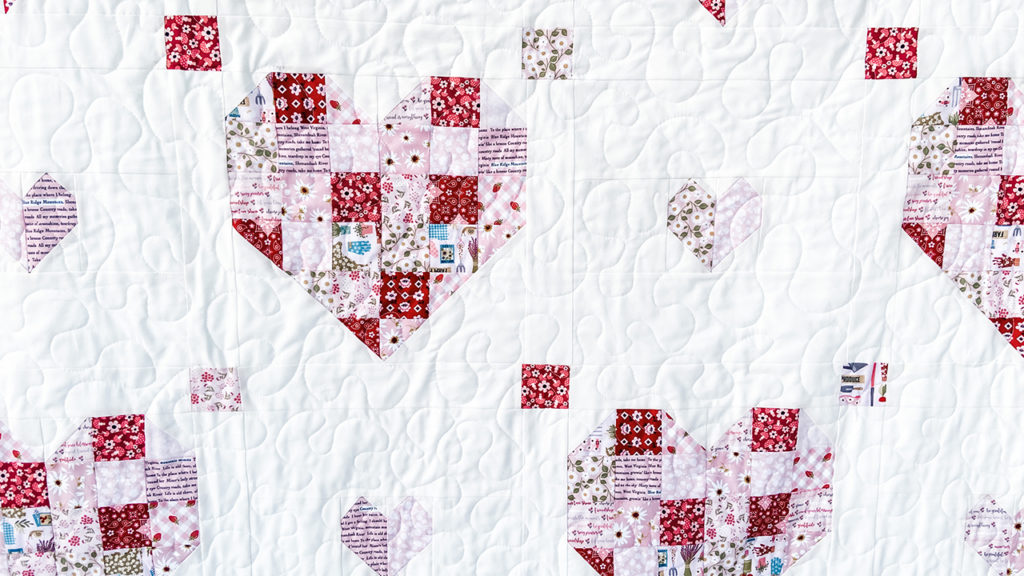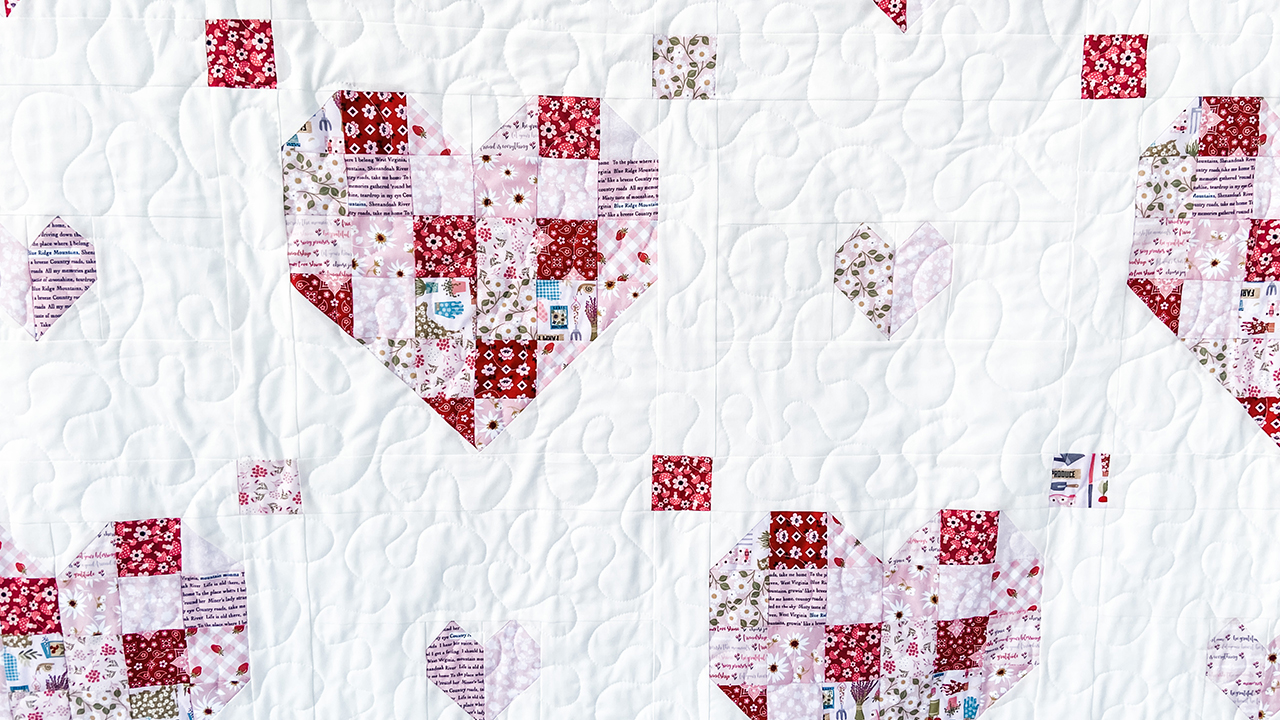 These sweet prints are from the Farmgirls Unite line by Poppie Cotton along with a few pinks from their older lines as well. It's a perfect pattern for those scraps you have laying around, or even a jelly roll!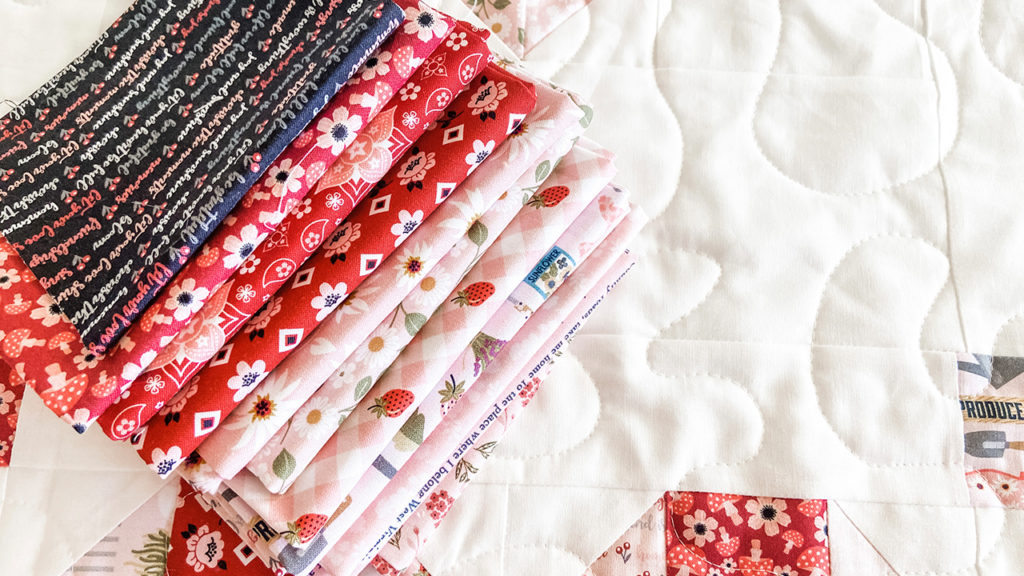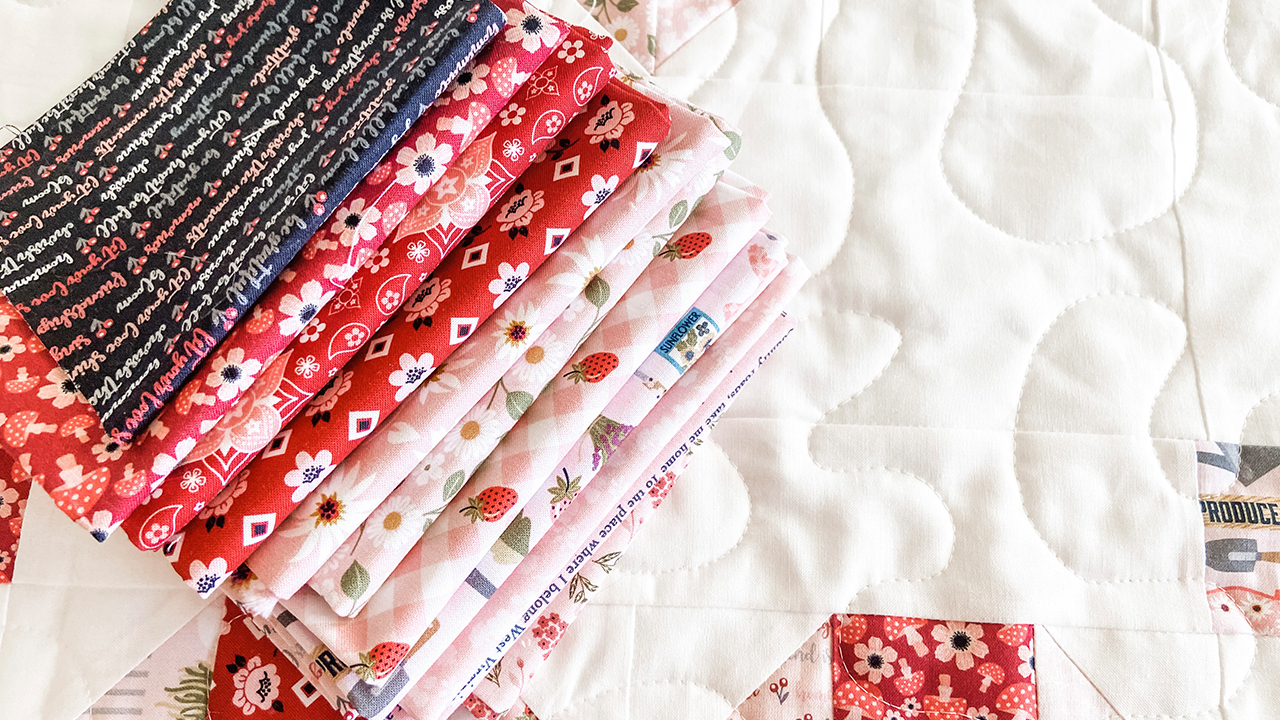 It's super beginner friendly and easy, so even if you're a new quilter you can definitely do this one. I actually put it together in a matter of two days. Partly because I wanted to get it released quickly so you could all enjoy it as well, and partly because I just had so much fun sewing it!
For an added pop, I used a variety of blacks from my Poppie Cotton scraps. I just cut several strips from a couple of lines and put them together and I think they turned out great!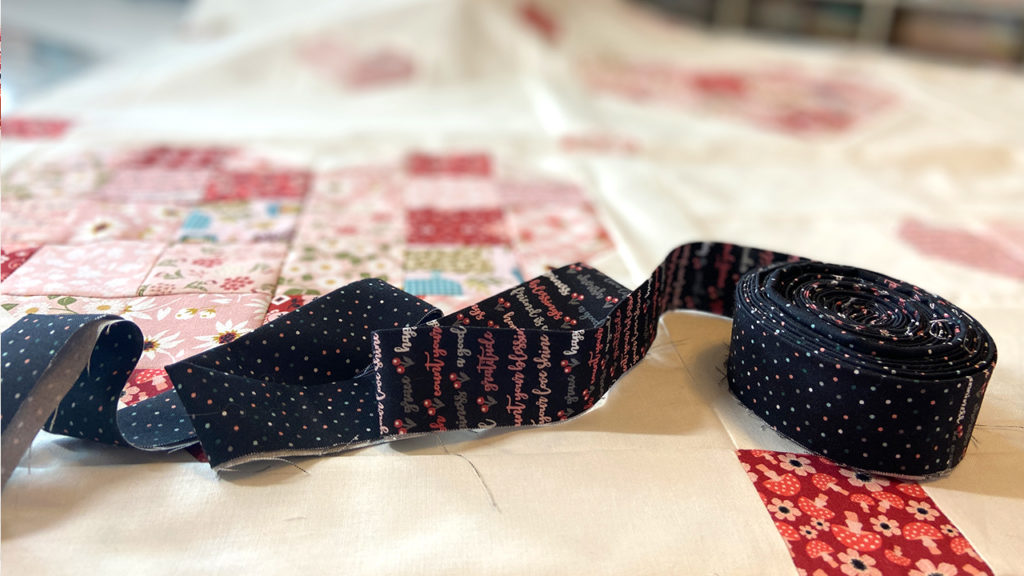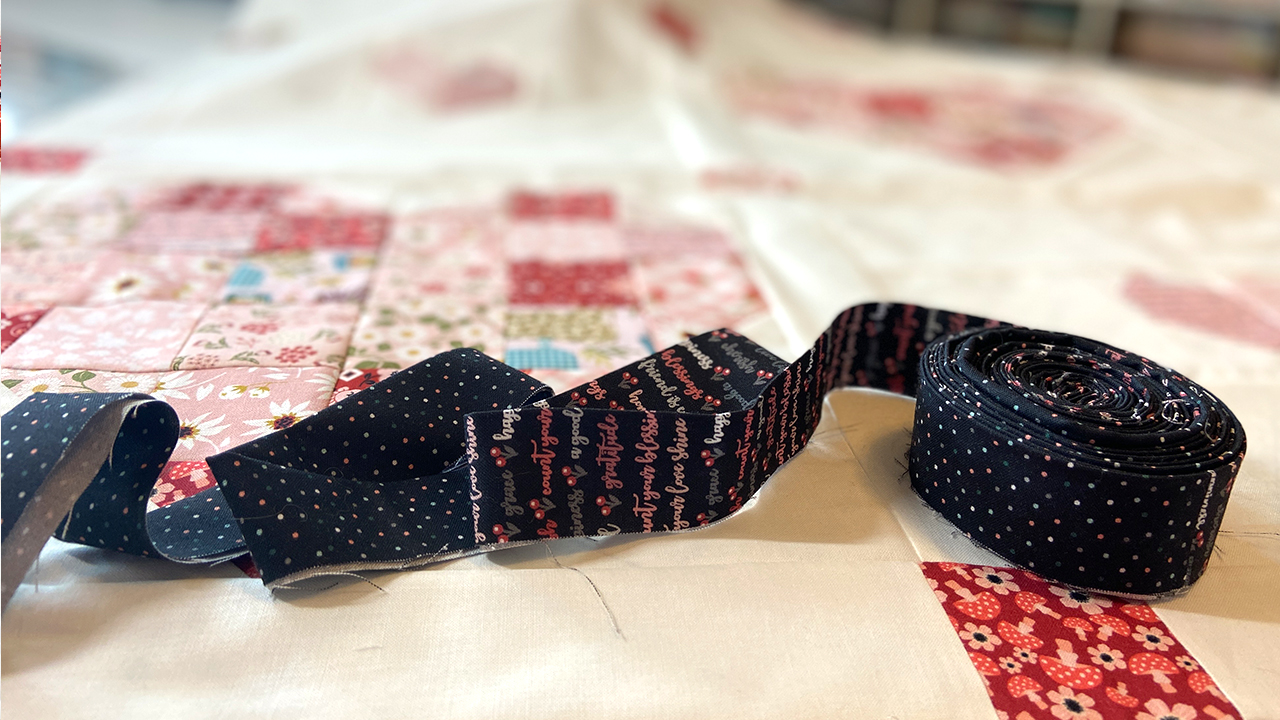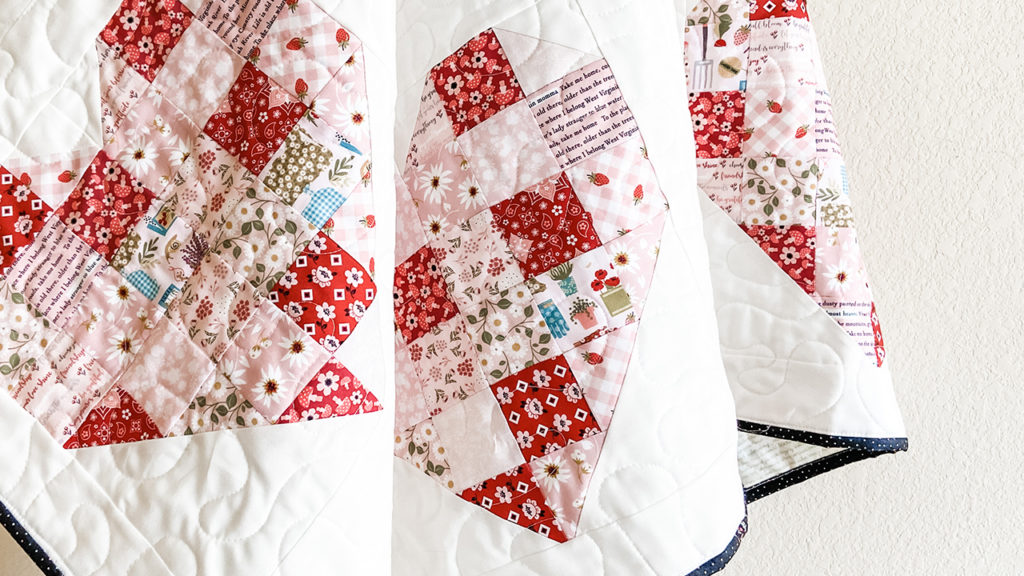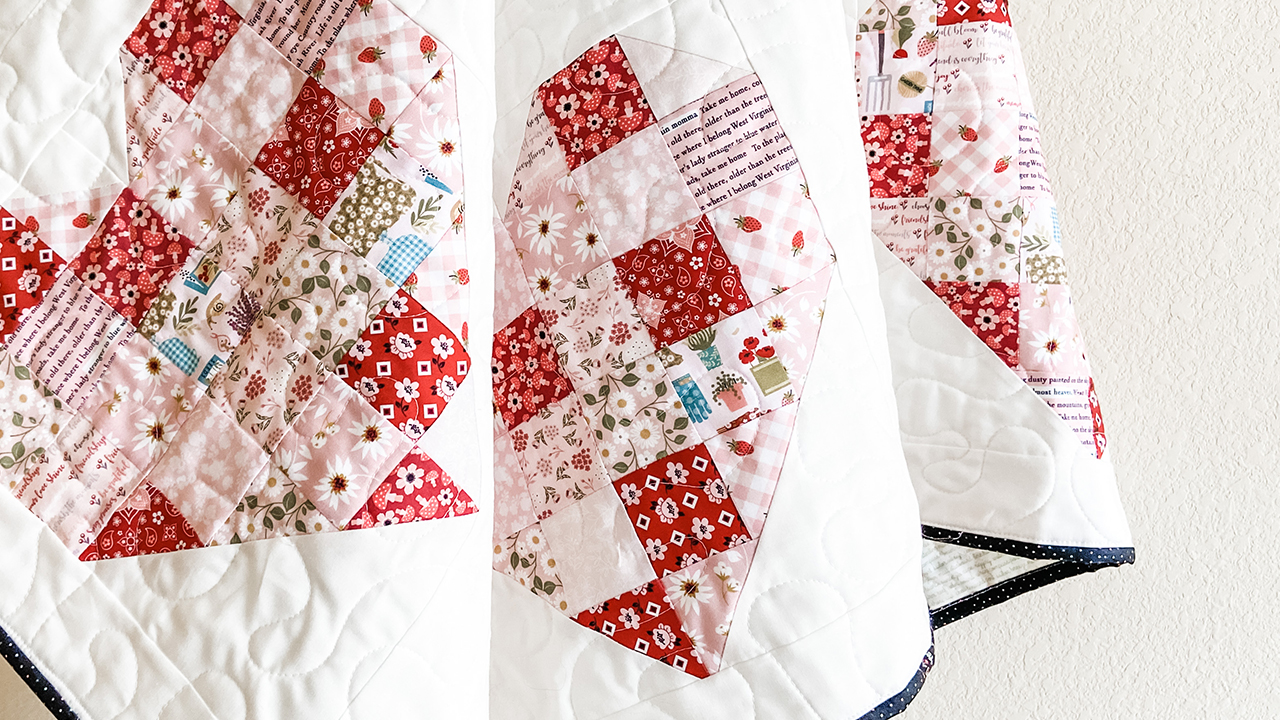 This quilt finishes at 57″ x 57″ and is the PERFECT size to go in my sewing room! Of course you can add or remove any of the blocks to make yours larger or smaller to fit your space as well. I think I may do some more this size so I can swap out my filming background!
It also hangs on my stair railing perfectly too, so now I just have to decide where to keep it!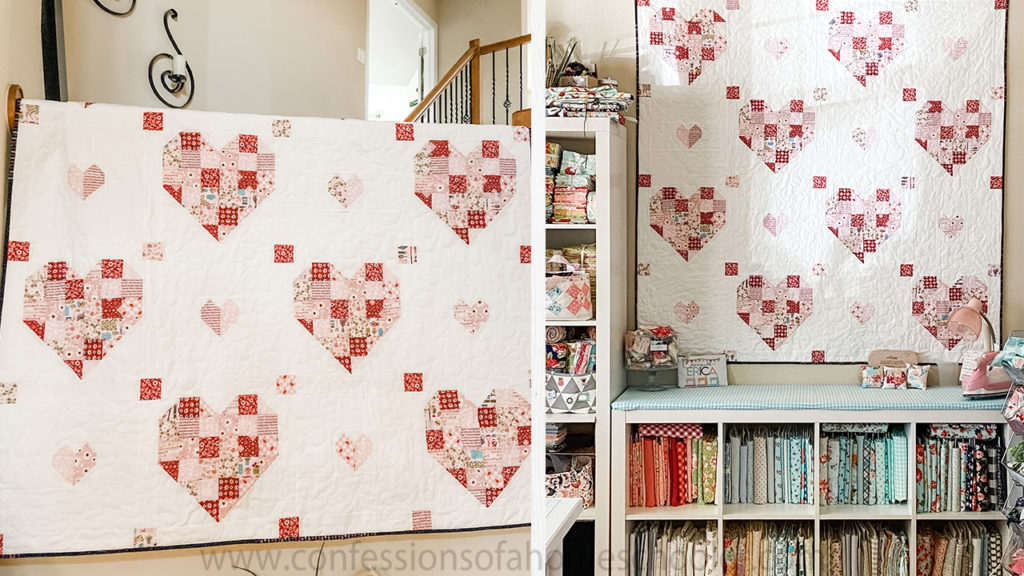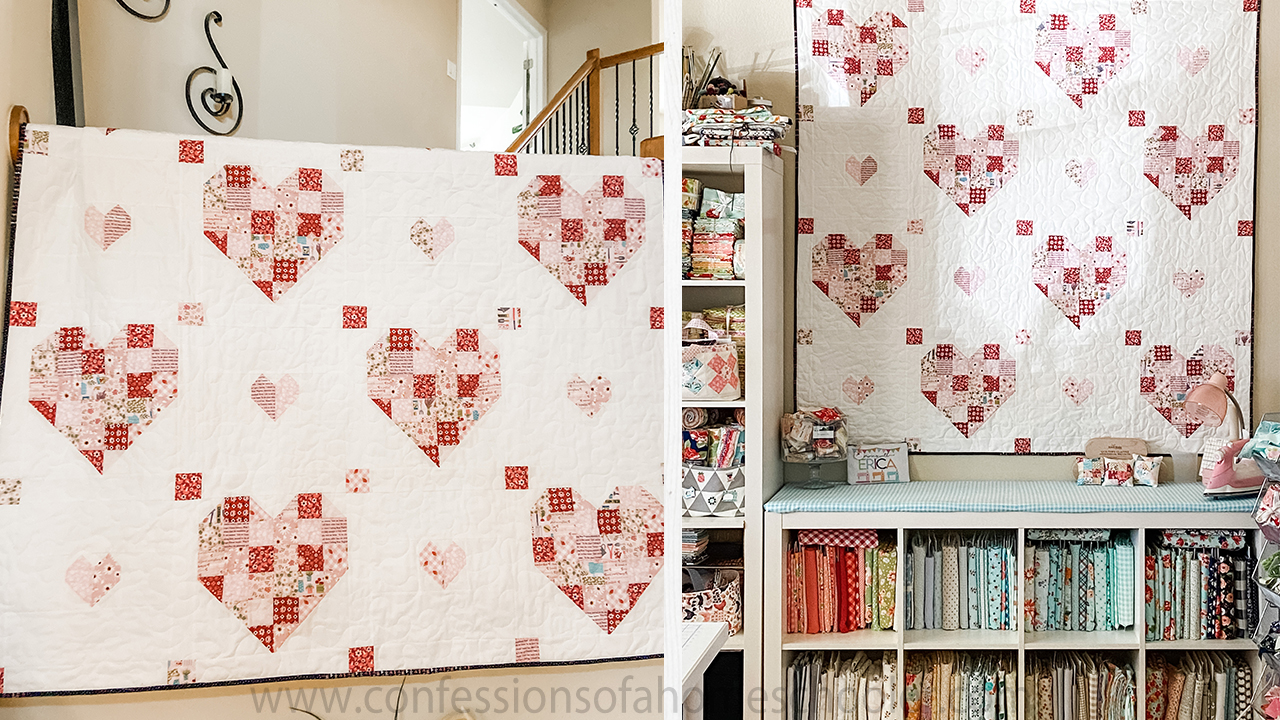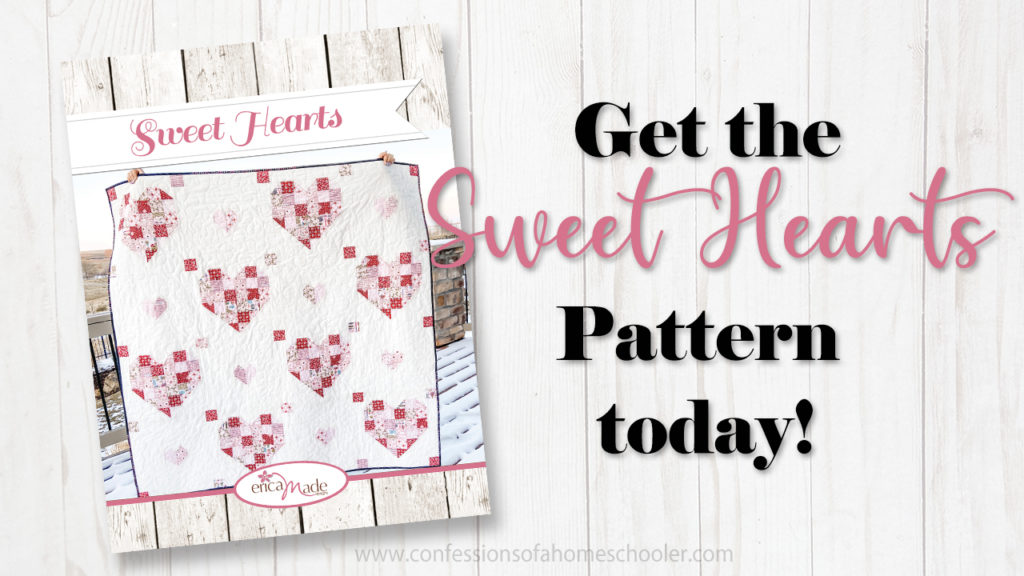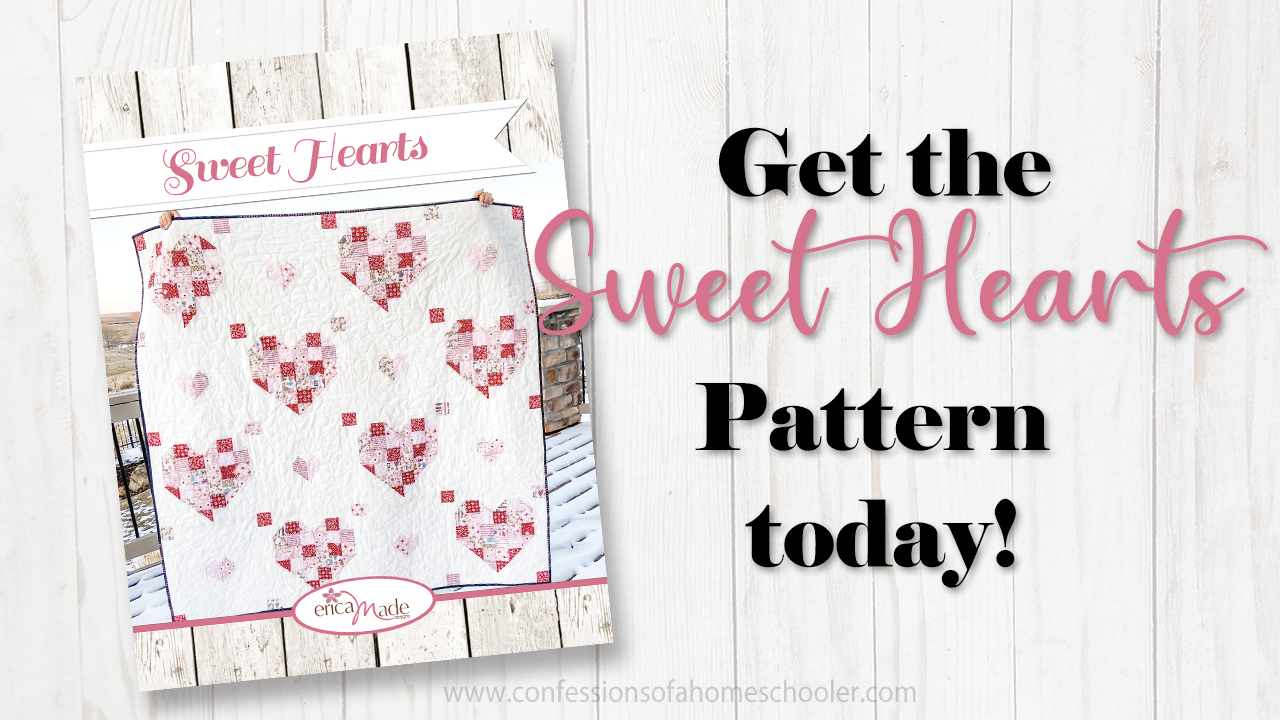 And let me know if this is something you'd like to see in print pattern too and I'll get them ordered!