Happy Tutorial Thursday! Today I'm showing you how to make this adorable and VERY EASY Jelly Roll Jamboree Quilt Pattern! And hang on to all of your scraps because next week we're going to use them to make a coordinating pillow project!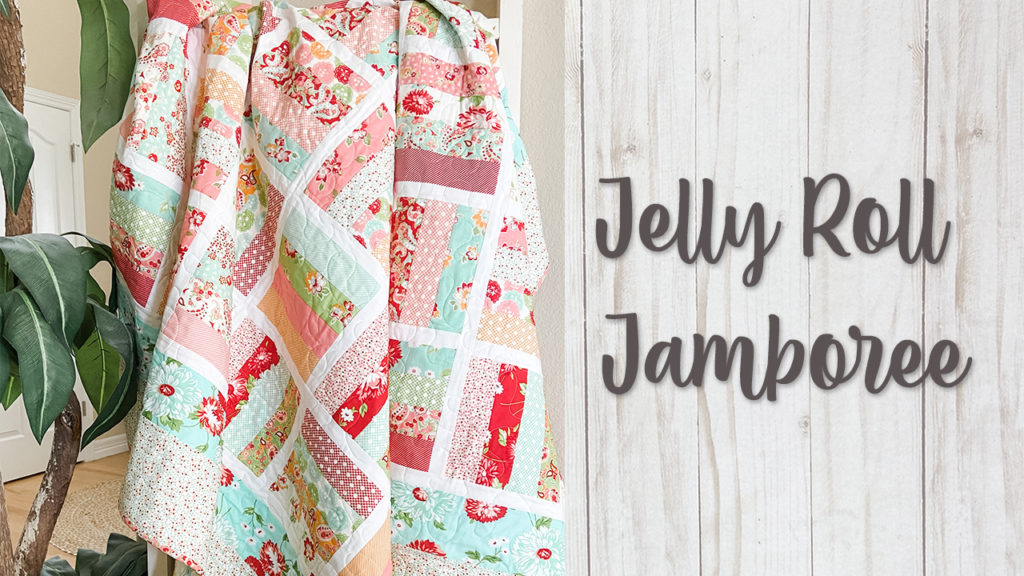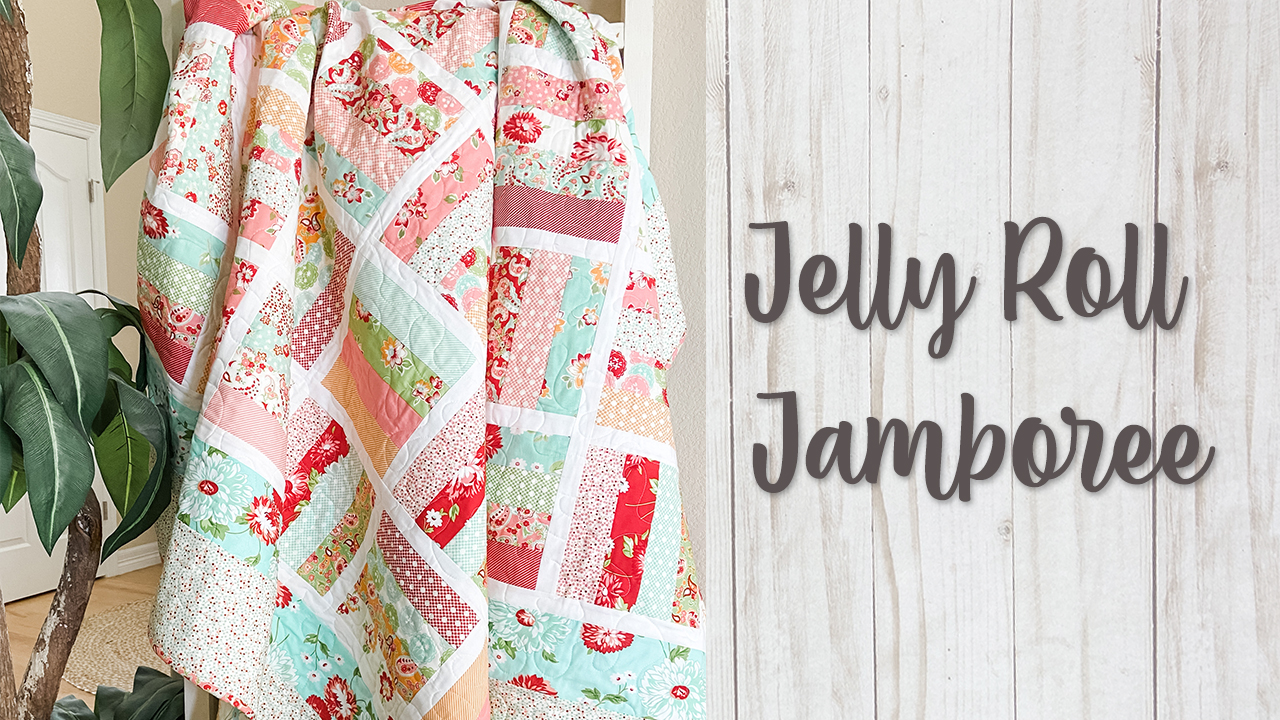 As is in the name, this quilt is perfect for a jelly roll, but you can always use your 2.5″ strip scraps as well!
The Jelly Roll Jamboree Quilt finishes at 76″ x 76″ but as always, you can add/subtract blocks to make it any size you like! And all you need is 1 Jelly Roll, white fabric for the sashing, two different border fabrics, backing, batting, and binding and you're all set!
Ready to get started? Watch the Jelly Roll Jamboree Quilt Pattern Video here:
The PDF pattern includes easy to follow step-by-step written instructions along with detailed graphic illustrations to make sewing this project a breeze! Plus it includes the BONUS Jelly Roll Pillow pattern too! Yay!
Here are some of my favorite sewing supplies:
This pattern is super easy, beginner friendly, and turns out so cute! It's perfect for snuggling on the couch or even decorating your bedroom!
I used my hoarded Scrumptious Jelly Roll by Bonnie and Camille for Moda for this project, along with some of the yardage I had saved as well.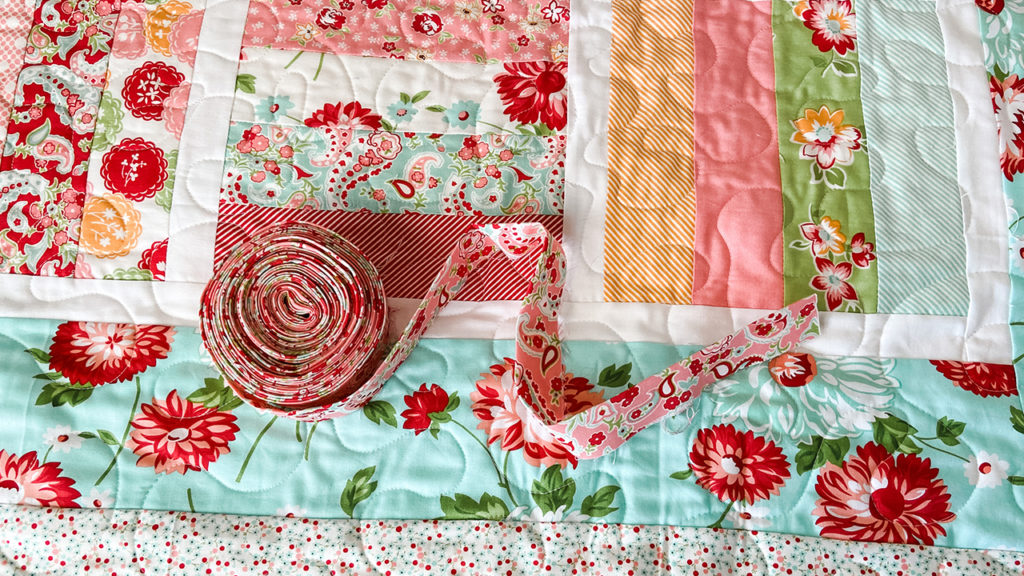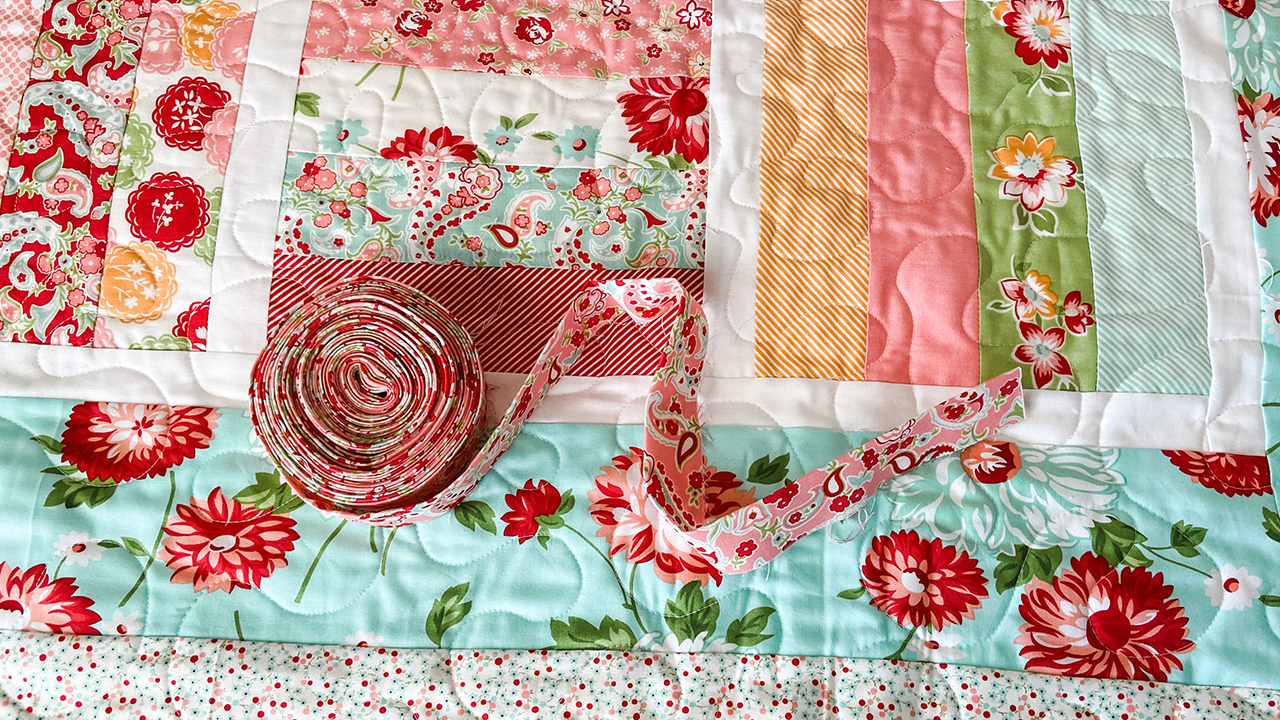 For the binding I used my pink paisley print from the Scrumptious line, and I used my Sewing Machine to bind the quilt, but of course you can hand bind your quilt if you prefer to do that. I'm usually excited to finish so I always machine bind!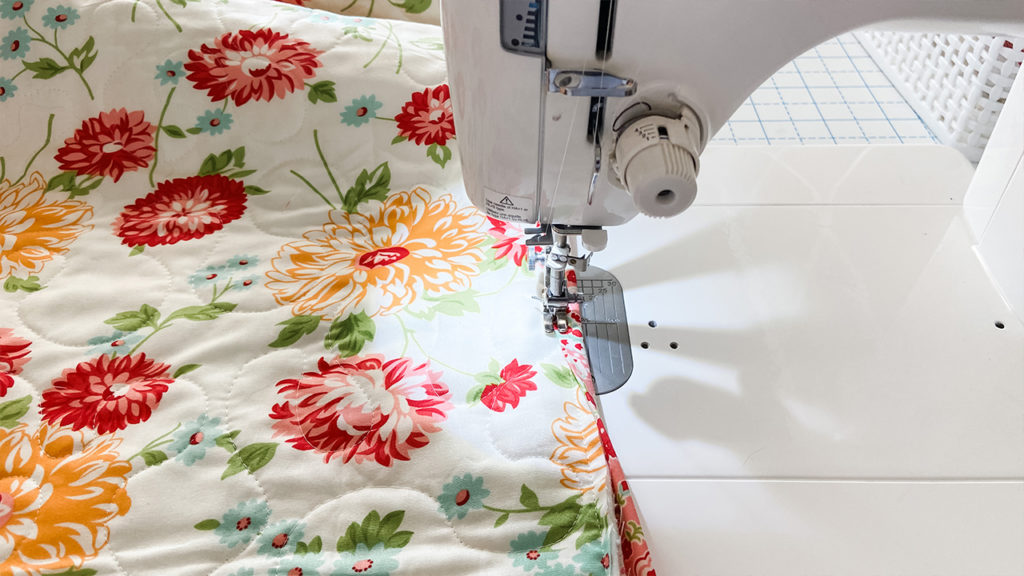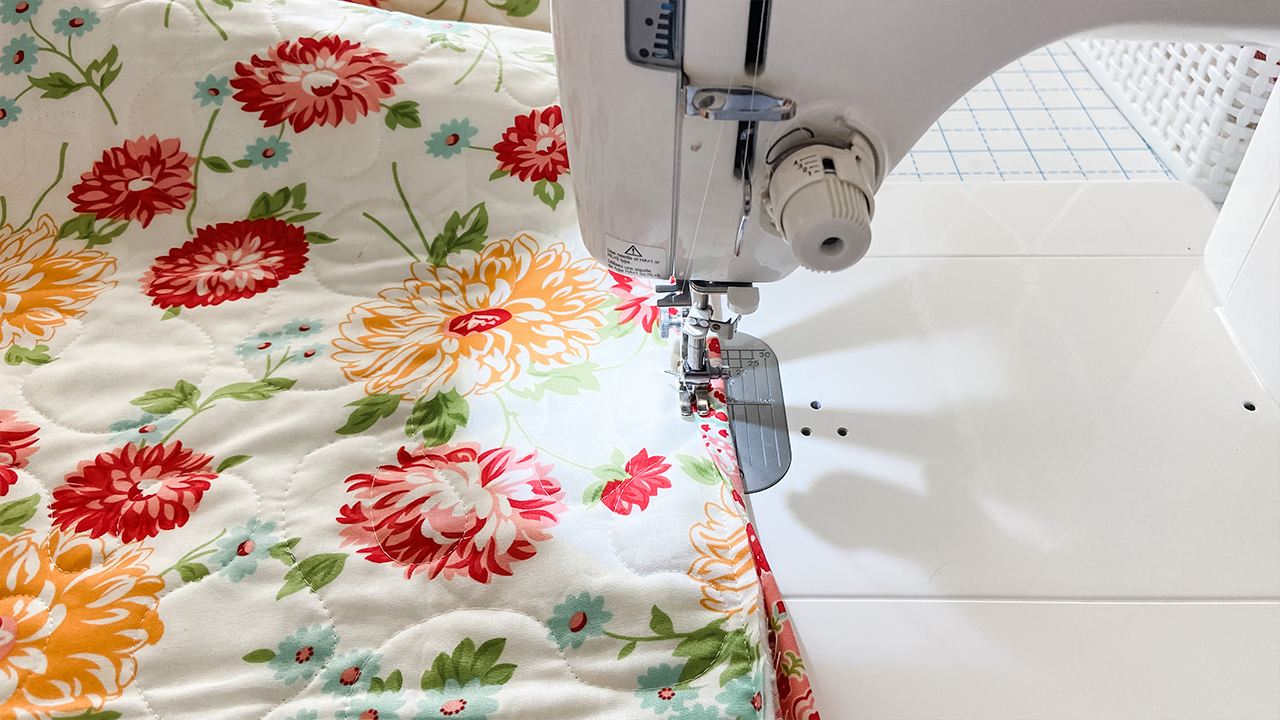 Check out more videos on how to finish your quilt below!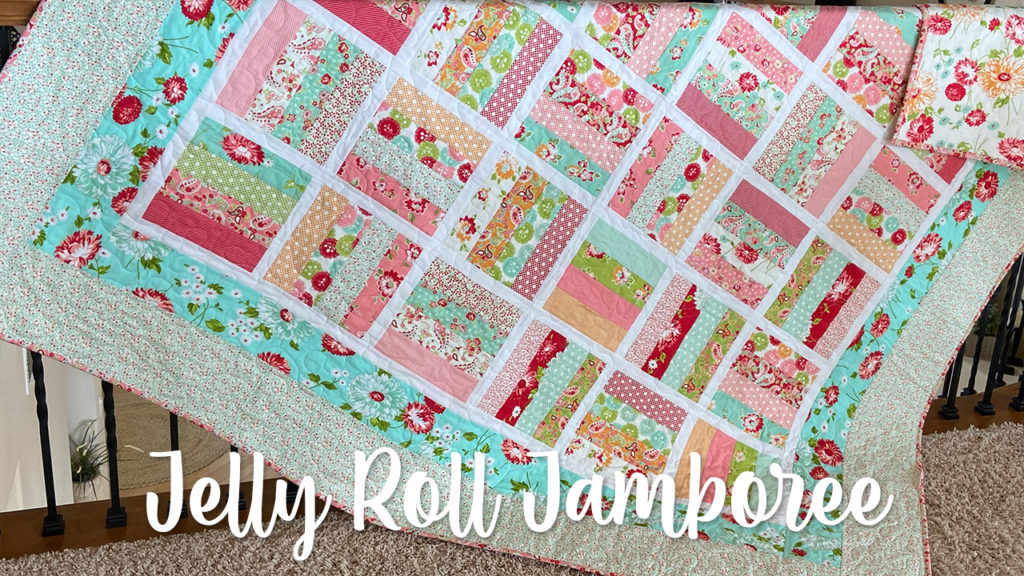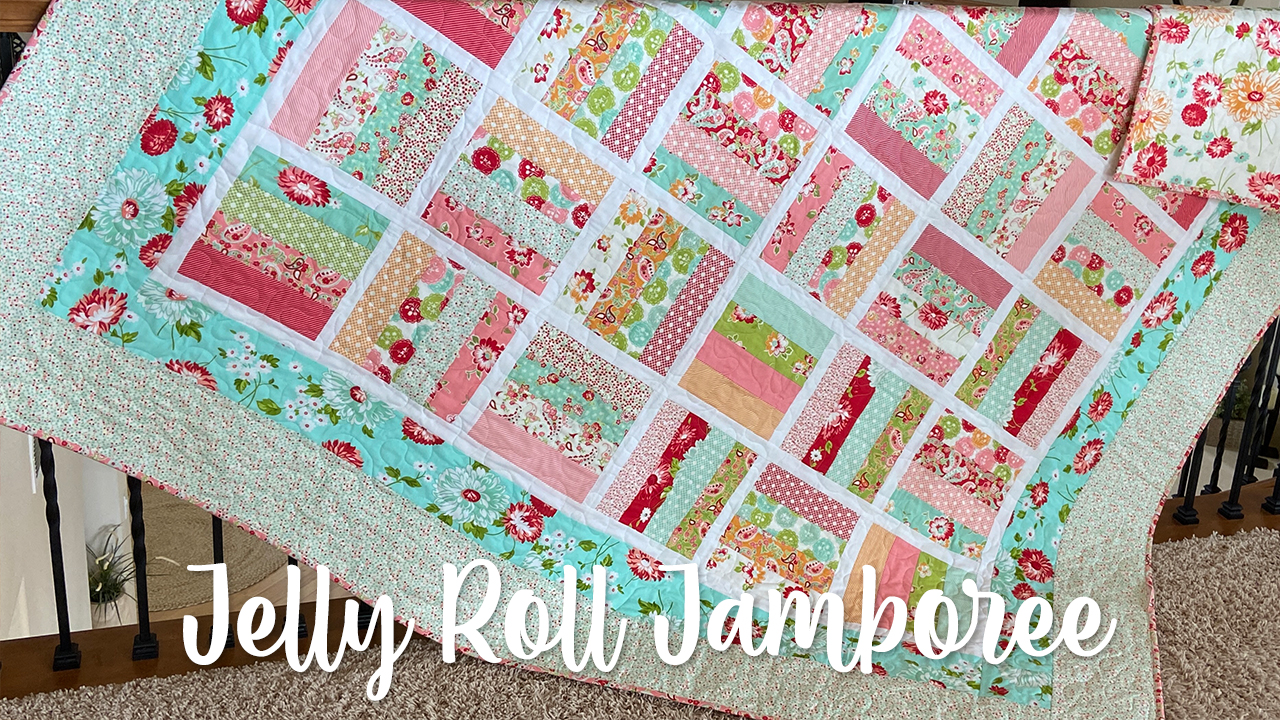 Stay tuned next week, and I'll show you how to take those left over Jelly Roll Jamboree blocks and make a cute pillow!