I'm so excited to release this fun summer sewing pattern featuring cherries and strawberries and a cute dashed border for extra summer vibes! I'm calling it CherBerry, and it's so much fun I can't wait to see your versions too!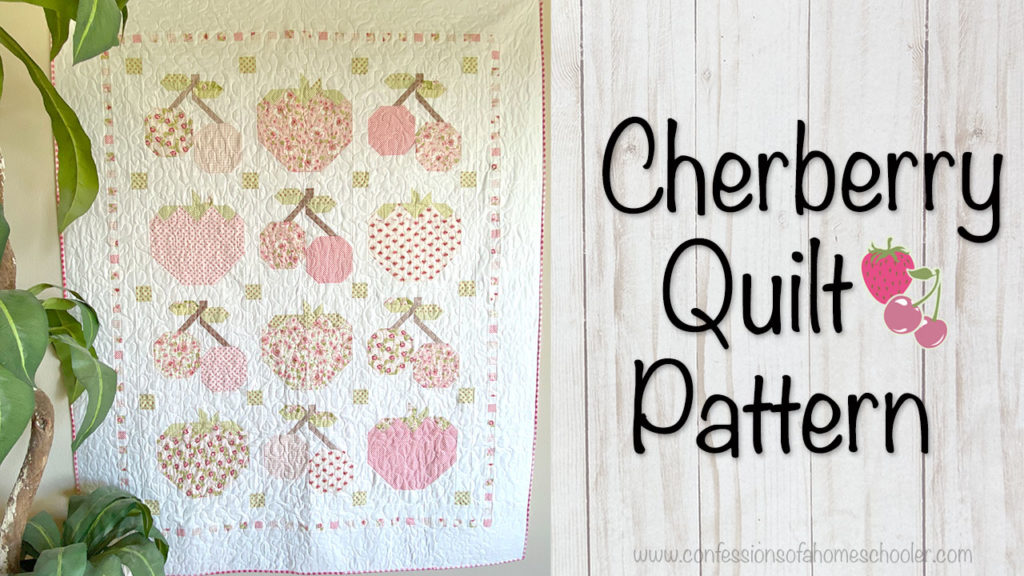 As is in the name, this quilt is perfect for a FQ bundle, but the yardage is listed in the pattern as well, of course you can make it scrappy too!
The CherBerry Quilt Finishes at 62″ x 76″ but as always, you can add/subtract blocks to make it any size you like! My red, white, and blue version ended up 60″ x 60″ and fits perfectly on the wall above my ironing board. (See that version below.)
The PDF pattern includes easy-to-follow step-by-step written instructions along with detailed graphic illustrations to make sewing this project a breeze! It's a fairly easy traditionally pieced pattern, but there are some small pieces, so I consider it a beginner-intermediate. And really it's just the cherry stems that are small pieces, so if you are feeling this summer vibe, I say go for it!
I used Ambleside by Brenda Riddle for this quilt. It had the softest pinks and greens and I think it captured the summery-front-porch-sweet-tea-sippin' vibe I was going for, don' you?
And as always, the lovely Keri from Catching Stitches will have a limited amount of kits available in her shop. She's kitted this project using Strawberries and Rhubarb by Fig Tree Co and I think it will be so fun!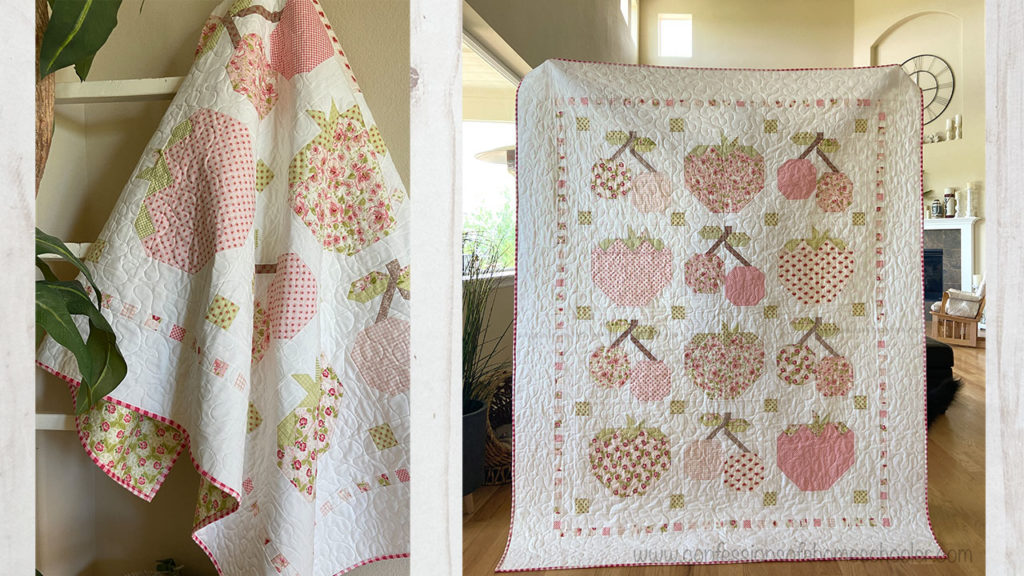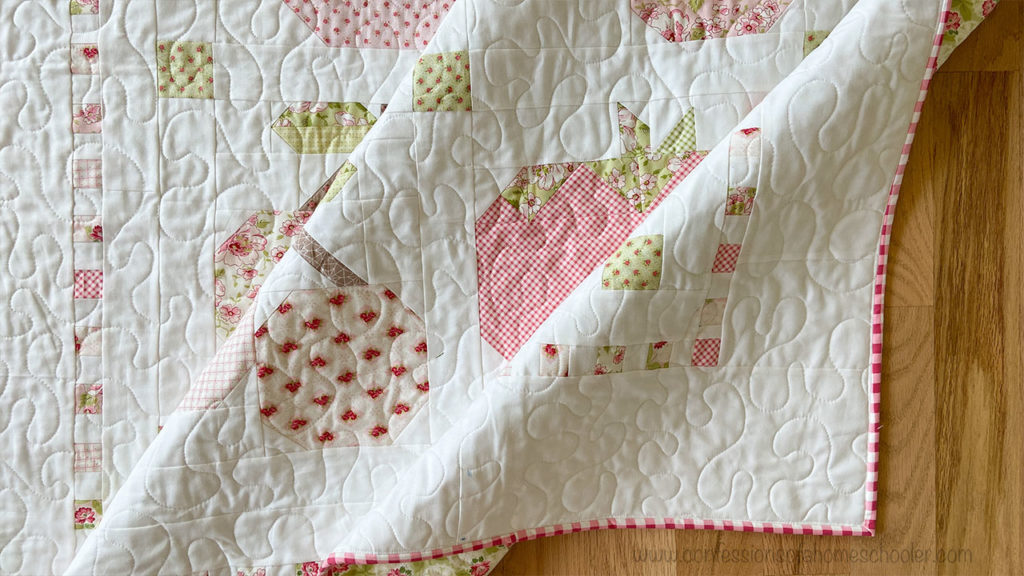 Here are some of my favorite sewing supplies:
I used this adorable gingham binding from the Sophie line by Brenda Riddle for Moda, and I think it just has the perfect summer vibe!
I had so much fun, I decided to make a second one using red, white, and blue and added some cute star sashing, a free tutorial on my blog, for the center corners. It's perfect for Independence Day!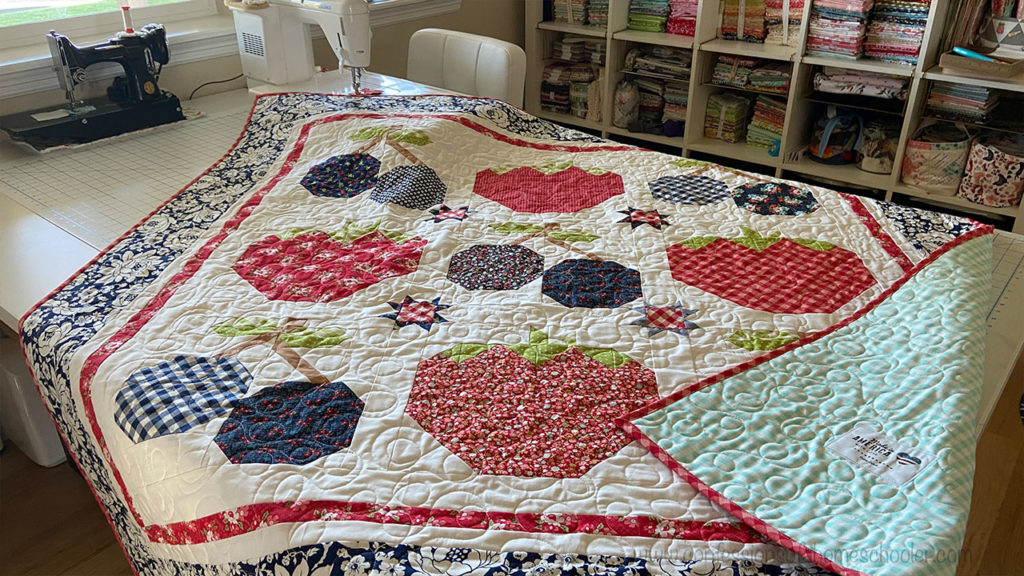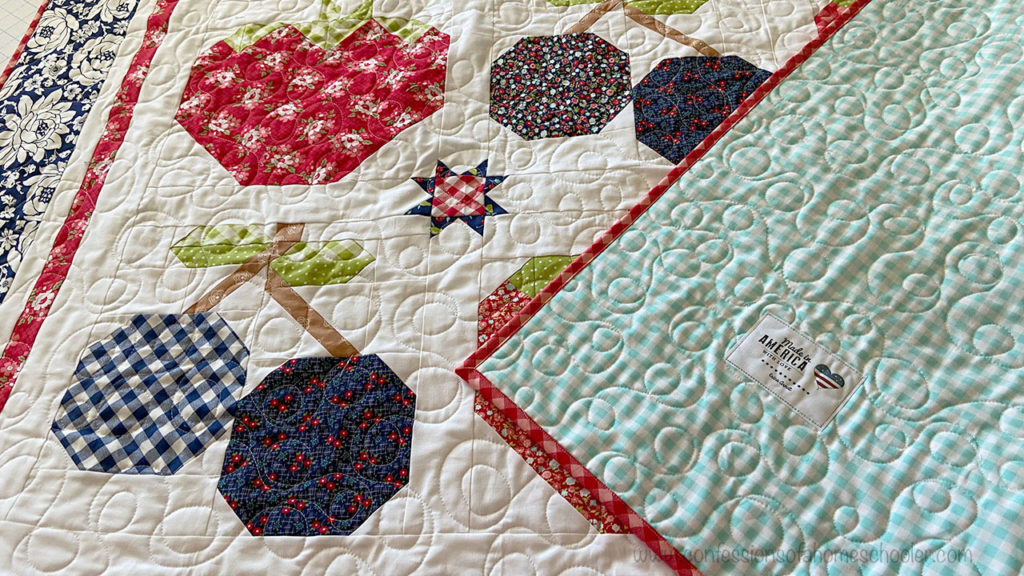 I also added a little star sashing between the blocks for this one, just to go with the patriotic vibe. My Star Sashing Tutorial super easy and a free tutorial on my blog, make sure to check it out!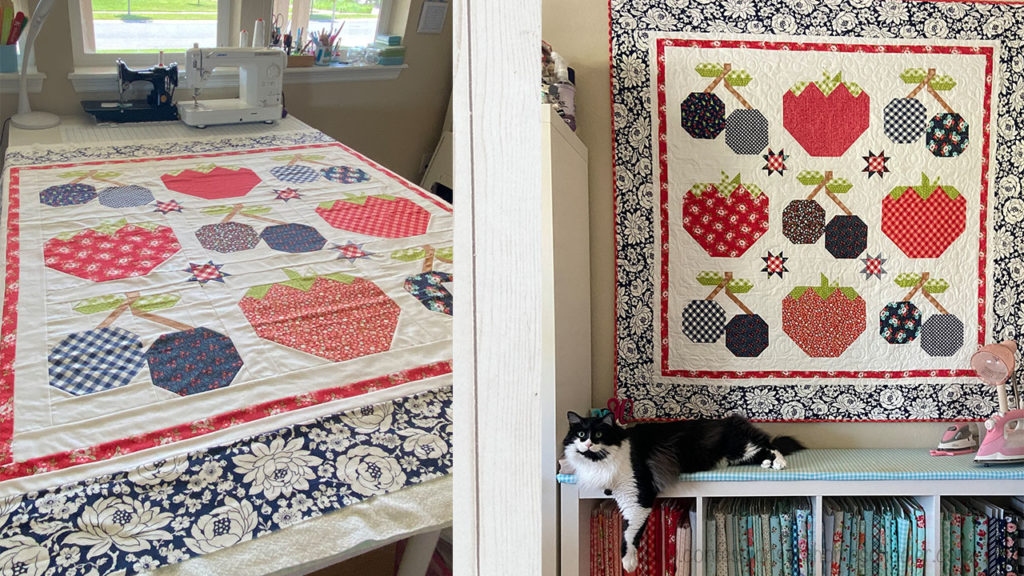 Oh, and don't forget to add a fun label to the backside too! These adorable, personalized labels are from the Sweetwater Co. Tagged Subscription. Each month you receive a set of labels with your name on them, and they're perfect for adding a personal touch to your quilty projects!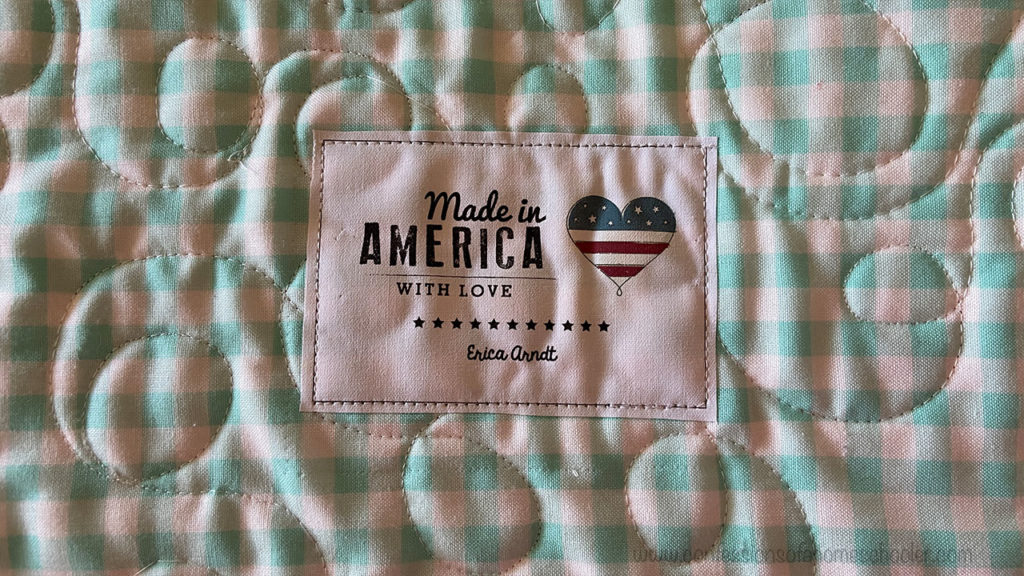 Have I shared my favorite binding hack with you lately?
After preparing my binding, I always wind it up in a roll just to make it a little easier. Then I place the binding on my second thread spool on my Juki TL2000Qi and just pull it off as I go! This makes it super easy and convenient, and it keeps the binding from getting in a tangled mess on my floor!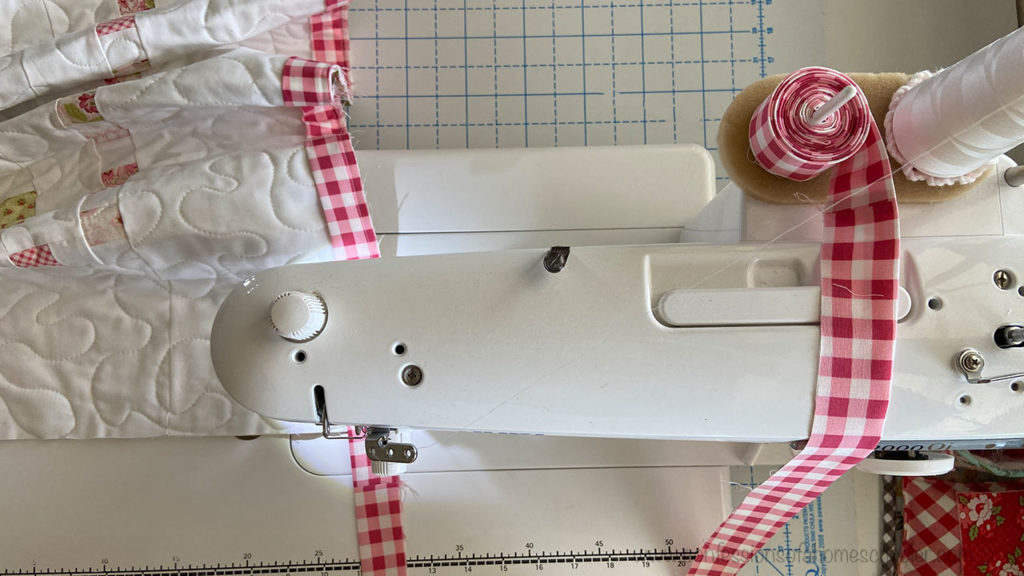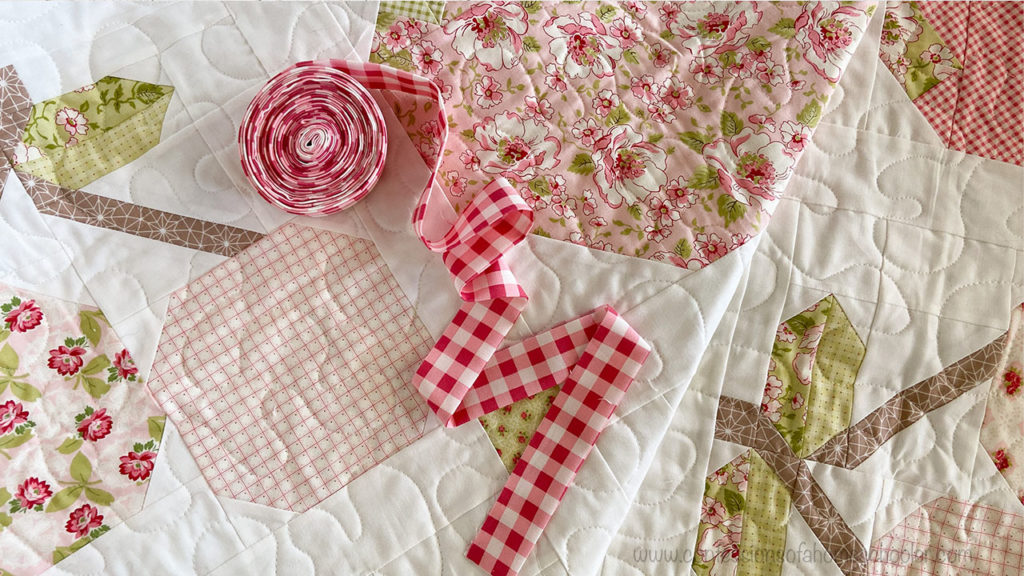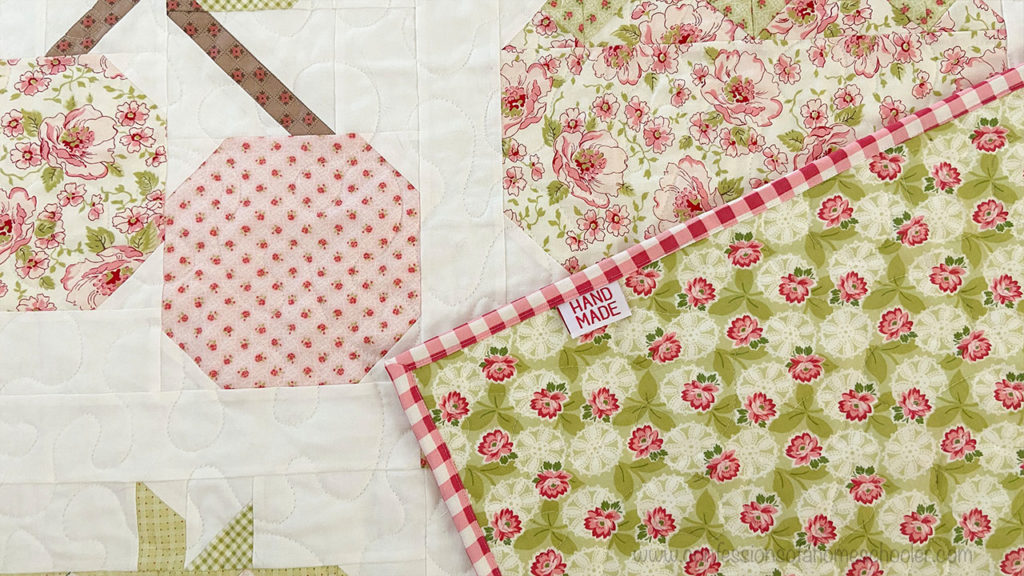 Download the CherBerry Quilt Pattern and have fun sewing! Make sure to share your quilts using #cherberryquilt so I can see what you make!
Happy Sewing!