Happy 2022 friends! I am launching the new year with a new quilt! Happy Granny is a bright and cheery quilt featuring oversized granny square blocks as well as little accent hearts. I turned this one on point and added a fun ribbon border for extra flair!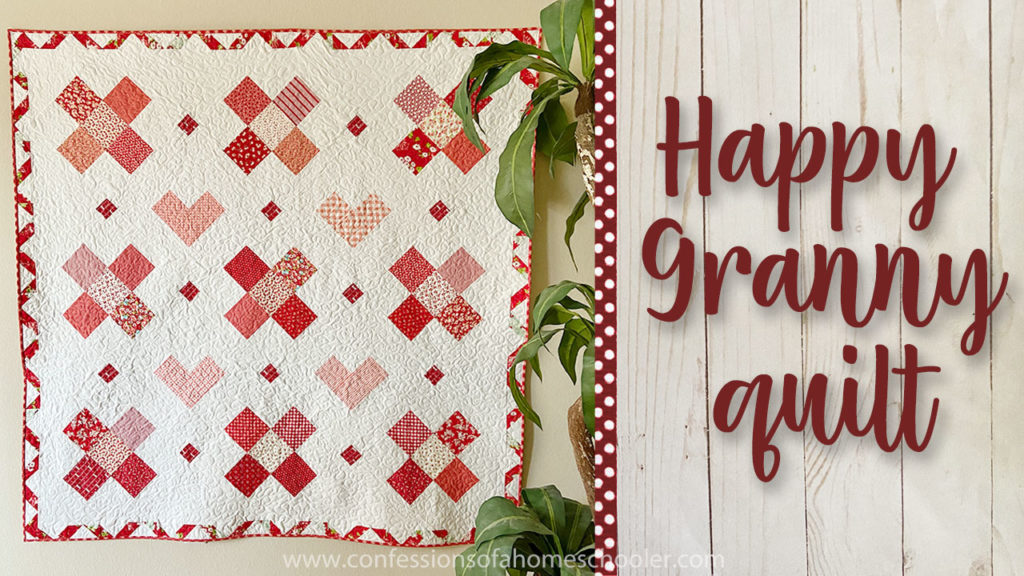 Finished Size: 68" x 68"
FABRIC REQUIREMENTS:
Background: 3-1/2 yards
5 Reds: 1/4 yard each
Pink: 1/4 yard
Border Red: 1-1/4 yard
Low Volume: 3/8 yard
Binding: 1/2 yard
Backing/batting: 4-1/4 yards
Fabric Used: Moda Bella Solid 9900-97 and a variety of Bonnie and Camille red and pink prints.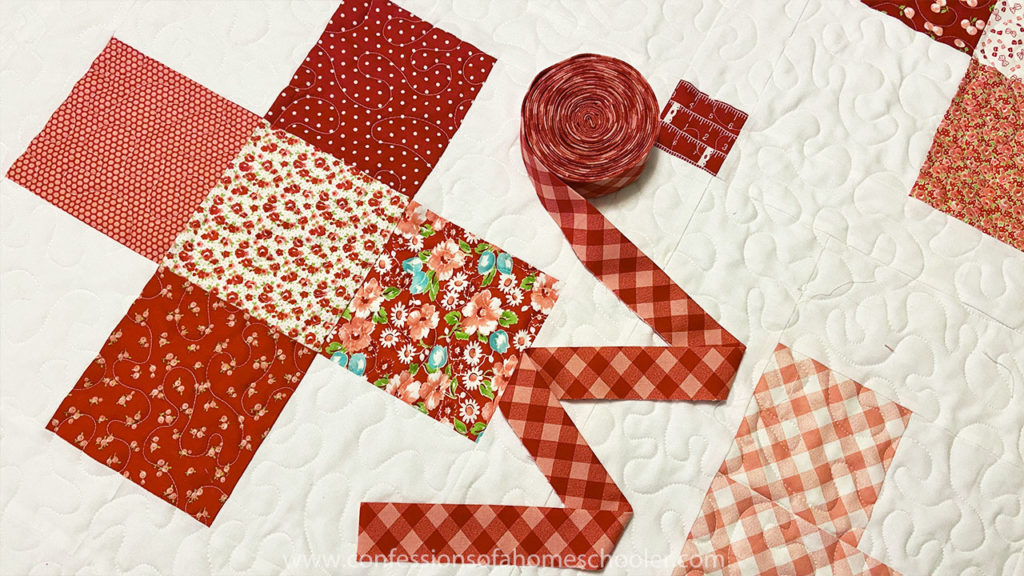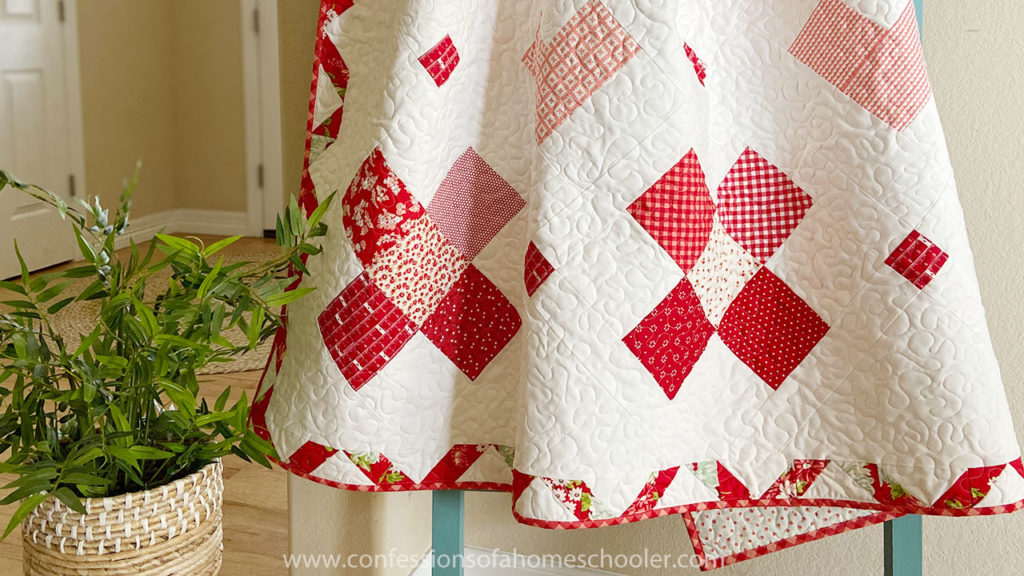 Note: This quilt was made in memory of our Grandma Esther, who was literally the happiest grandma in the world! She always wore a smile on her face, and was always excited to see us! Her home was the one that everyone gathered at, lovingly referred to as "the farm", and it remains in the family today.
She taught us to make her traditional German recipes such as homemade noodles, butter balls, banana bread, and kraut burgers. She was a quilter too and I'm honored to have received two of her hand-quilted quilts, which I will always treasure.
While we miss her greatly, I know she's in heaven rejoicing! I'm so thankful to have known her and that we were all able to visit with her one last time. We love and miss you grandma
RIP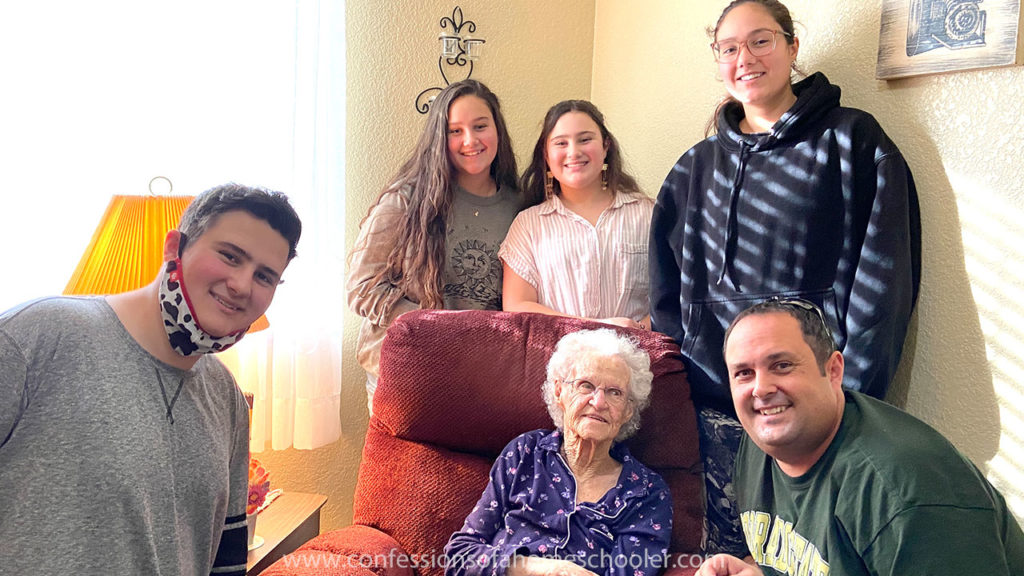 NOTE: This is a PDF DOWNLOAD. You will not receive a hard copy via mail. To download your purchase, visit "my account" then click "view" on your order.