Happy Thursday friends! It's time for block #6 in my 2021 Sew With Me Sew-a-long! Join me as I teach you how to make some of the most fun and classic quilt blocks!
Throughout this series, I hope to teach you some new skills, tips, and tricks, and at the end of the series, we will have a fun selection of blocks to sew together into a sampler quilt!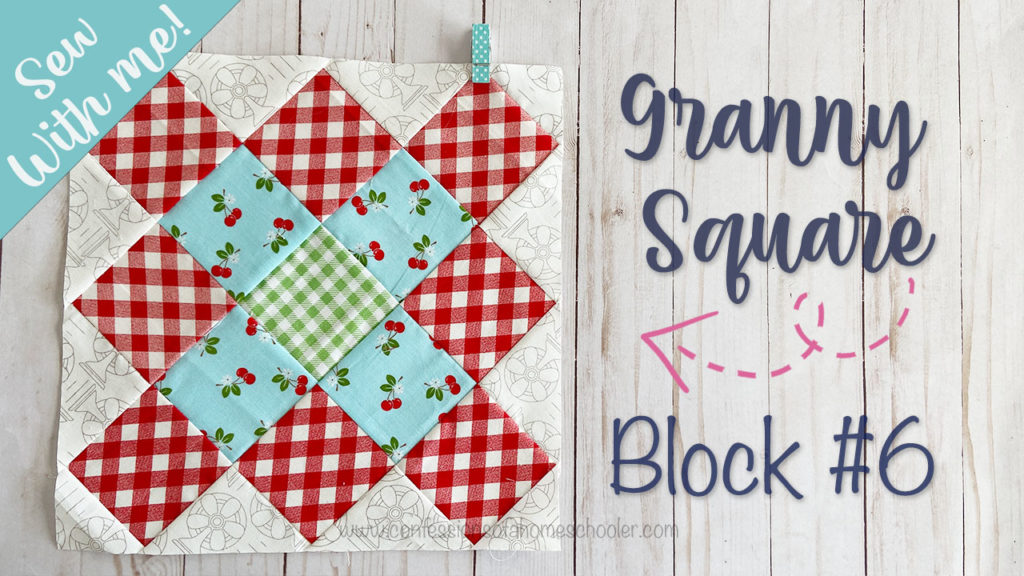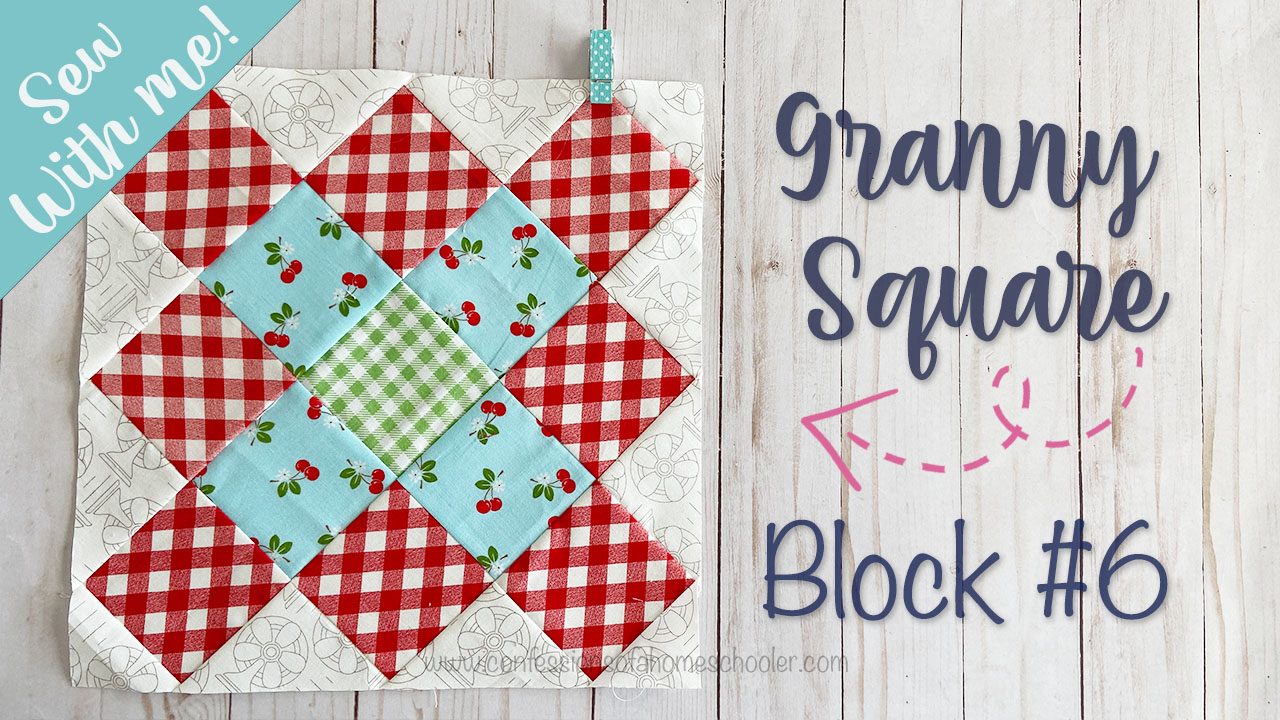 Block #6 is a super fun quilt block and there are so many ways to make it unique. It is called the Granny Square Quilt block. This granny square was first made as a crochet block, making its debut in 1891 in The Art of Crochet, published by the Butterick Publishing Company, New York and London. They were a popular block because one could use up scraps leftover from other crochet work. Some say that the center block represents the grandma, the four surrounding blocks represent her daughters, and the outside blocks represent her grandchildren. Whether or not this is true, the Granny Square block is a classic, and I'm glad that it was later translated into quilting.
The Granny Square block is one of my favorites to make, and as I mentioned above, this block is well suited to scrappy designs! So, today I will be blending a mix of different fabrics from my stash. I will also show you how I choose my fabrics and then finalize their placement when working with any quilt block.
We will also learn what it means to turn a block "on point", and how to do that as well. While this block looks like a series of diamonds, we're actually sewing regular squares then turning the block on point to get that diamond effect.
Ready to get started?
Dive into your scrap bins and come sew with me!
–->>Download the Granny Square Block PDF Pattern here!
Watch my Sew With Me – Granny Square – Block 6 video tutorial here!
Supplies Used in this video:
I used a mix of Lori Holt prints for the green, aqua, and background. And a red gingham from Bonnie and Camille for Moda fabrics.