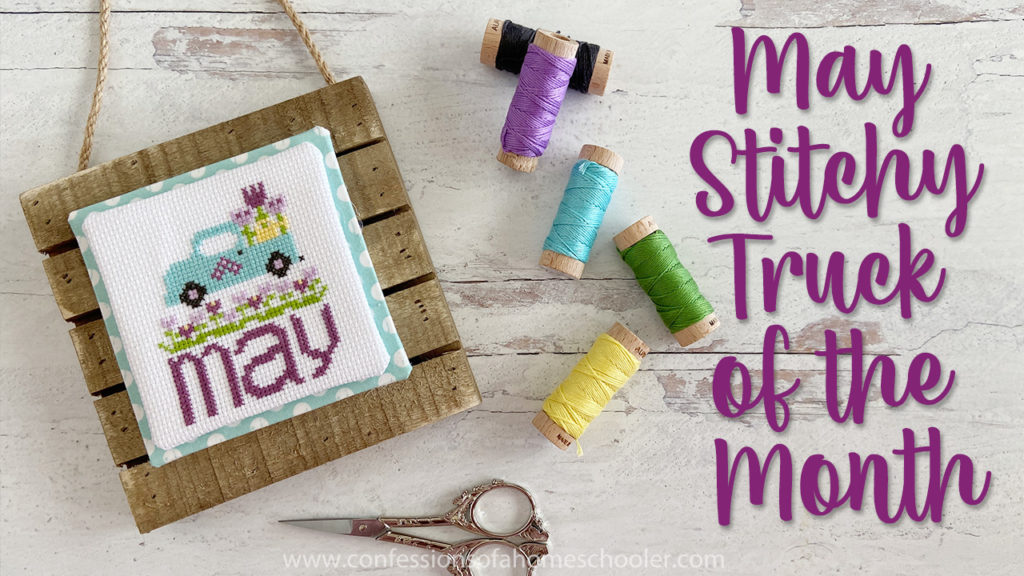 Get the MAY VINTAGE TRUCK OF THE MONTH CROSS STITCH pattern here!
I used 14-count white Aida with two strands of DMC floss. But you can substitute in any fabric and floss you prefer.
Materials Needed:
Cloth (14-count white Aida)
Size 26 tapestry needle
Optional: Embroidery hoop and needle minder
Floss Colors:
DMC 844 Beaver Grey Ultra Dark
DMC 964 Sea Green Light
DMC 153 Violet Very Light
DMC 3835 Grape Medium
DMC 445 Lemon Light
DMC 907 Parrot Green Light
The stitch count for the Vintage Truck of the Month is 42w by 50h.
The sample is stitched on 14-count white Aida cloth with DMC floss. If you stitch with the recommended fabric, the finished piece will be approximately 3″w x 3.5″h.