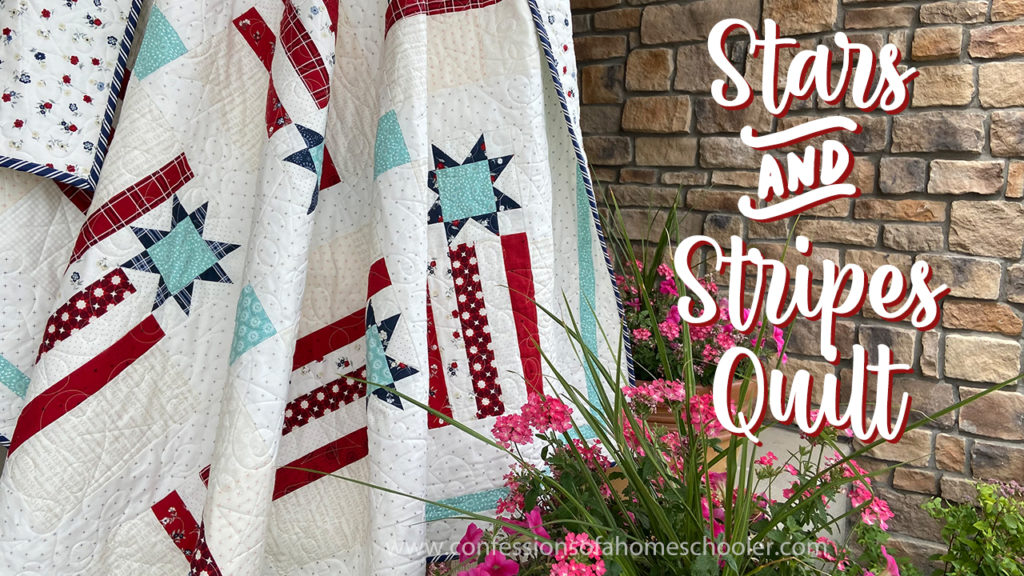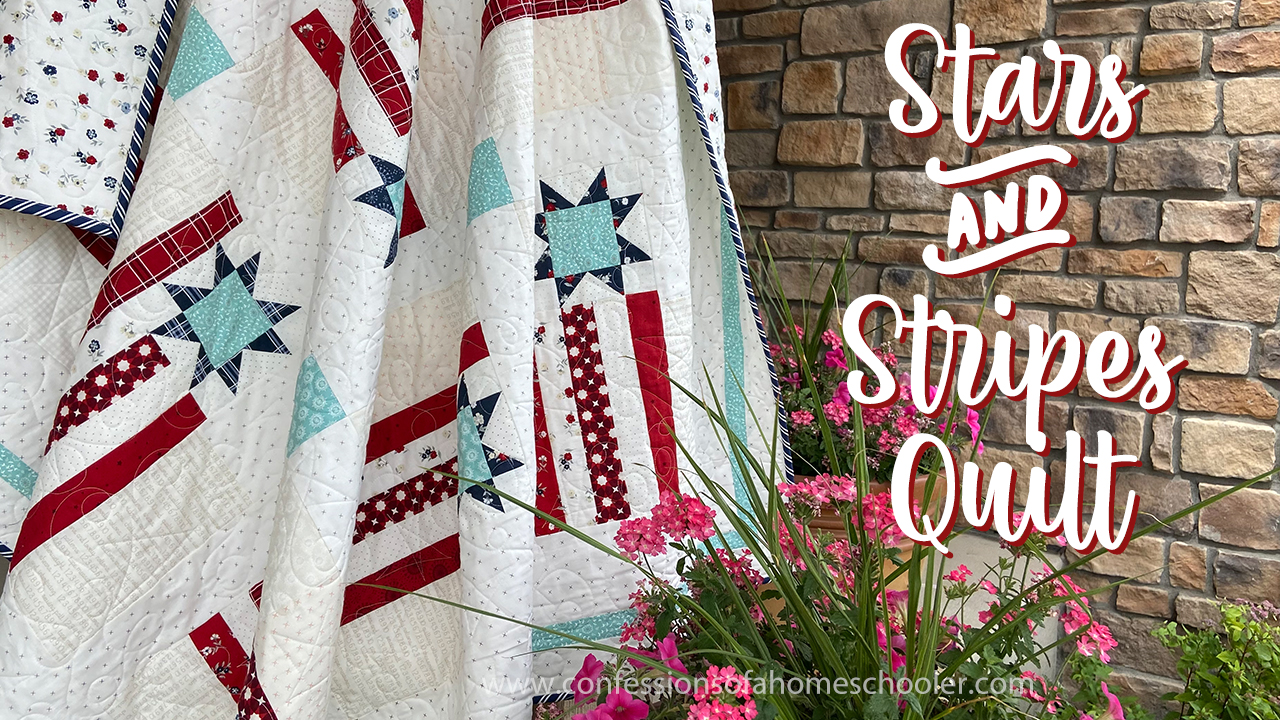 Get the Stars & Stripes Quilt Pattern here!
Finished Size: 68" x 87"
This beginner-friendly quilt is full of fun Stars and Stripes, perfect for the patriotic season, picnics, and cool summer evenings! It also features a beautiful assortment of low volume prints to give it some great texture without taking away from the bold Stars and Stripes!
Watch the Stars and Stripes Quilt video to see more!
FABRIC REQUIREMENTS:
Low Vol 1: 3/8 yard
Low Vol 2: 3/8 yard
Low Vol 3: 3/4 yard
Low Vol 4: 1/2 yard (red/white)
Low Vol 5: 3/8 yard
Low Vol 6: 3/8 yard
3 different Reds: 1/3 yard ea.
Navy: 1/4 yard
Aqua Corners & Border: 3/4 yard
Sashing & Borders: 2-5/8 yard
Binding: 5/8 yard Cut (8) 2-1/2" x WOF strips
Backing/Batting: 5-1/3 yards
Fabric Used: American Dream by Dani Mogstad for Riley Blake Designs, assortment of Moda Low Volume prints. The cute patriotic label is from the Sweetwater Fabric Tagged Subscription.