It's time for a new quilt of the month series! Last year we did an adorable Truck of the Month series, and I thought it would be fun to do a Quilty House of the Month this year!
Each month will feature a cute house design including a seasonal quilt!
I will be releasing the patterns on the 15th of each month so you have some time to get started before the new month arrives. The individual house blocks will be available in PDF format. Once they are all released I will bundle them together in PDF and PRINT formats!
The pieces finish at 20″ x 24″ and are perfect for beginners and seasoned quilters alike!
Get the 2023 January Quilty House of the Month PDF Pattern here!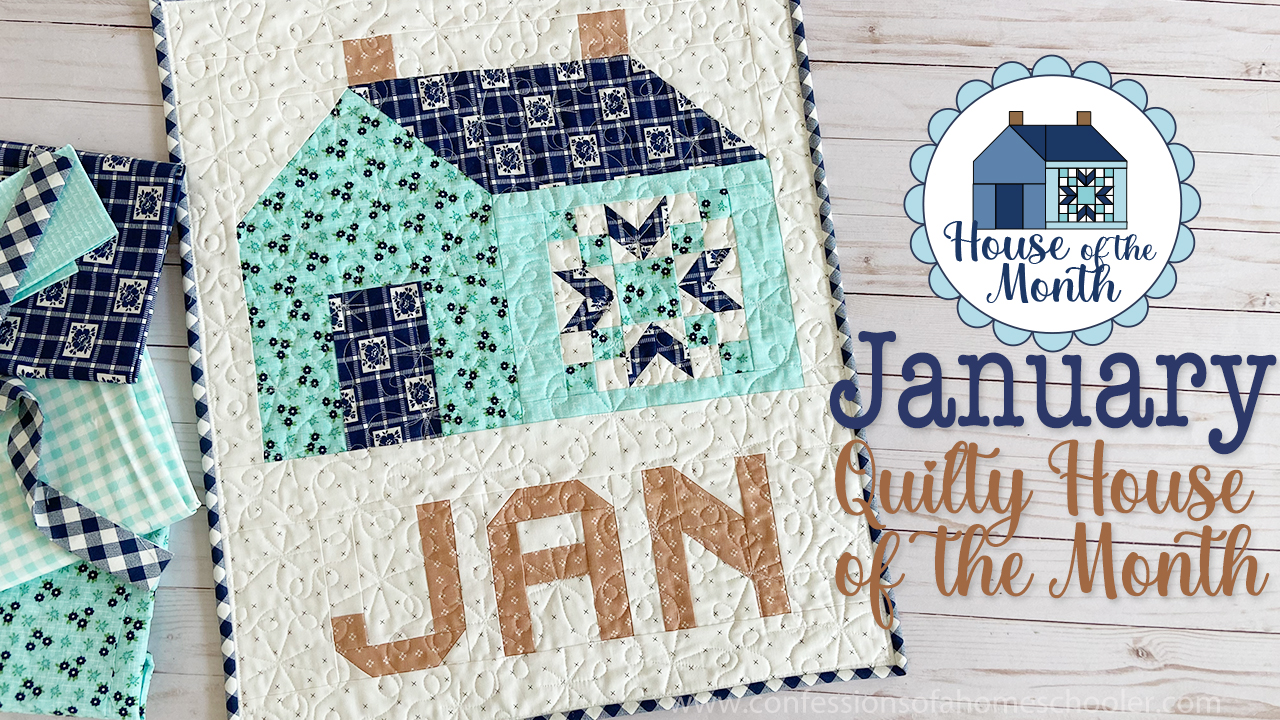 Finished Size: 20" x 24"
FABRIC REQUIREMENTS:
Background fabric: 1/2 yard
Blue 1: 1/8 yard or 1 F8
Blue 2: 1/8 yard or 1 F8
Blue 3: 1/8 yard or 1 F8
Blue 4: 1/8 yard or 1 F8
Brown: 1/8 yard or 1 F8
Binding: 1/4 yard
Batting/Backing: 2/3 yard
Fabric Used: Bonnie and Camille for Moda DaySail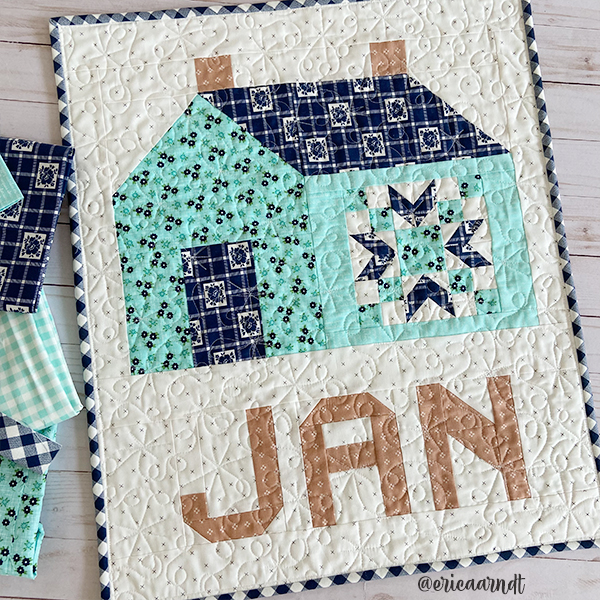 NOTE: This is a PDF DOWNLOAD. You will not receive a hard copy via mail. To download your purchase, visit "my account" then click "view" on your order.