recently
Does God Celebrate Christmas?
I had the privilege of reviewing a new series of books called the Discovering God Series by Phillip W. Rodgers. Phillip has written wonderfully illustrated series of books that are filled with cute poetry that teaches God's Word to young children!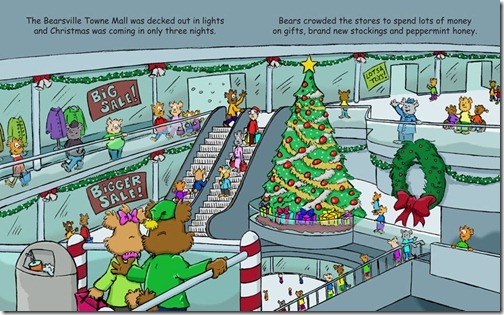 I received Where Does God Live? and Does God Celebrate Christmas? for review. Both were very cute stories and my kids enjoyed them. The illustrations are super cute, and I love the clever rhyming verses that tell the stories.
The series also includes How Tall is God?,  When does God Sleep?,  When was God Born?, all retail for $9.99.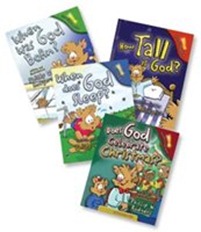 Does God Celebrate Christmas? is a story about glistening lights, decorations and even Santa Claws Bear found all over the shopping mall, but someone important was missing. Shopping for gifts during the busiest shopping time of the year leaves Bailey wondering why he doesn't see evidence of God at the mall. Bailey's question gives his father an opportunity to explain the true meaning of Christmas and the importance of "God's greatest gift of all."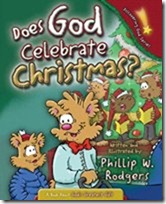 Where Does God Live?  is a warm and imaginative story that will help children undertand the wonder of Heaven. It can also help ease a child grieving the loss of a loved one. Bailey Bear is sure that nothing can go wrong during his "great day." However, everything changes when his dad tells him that Grandpaws Bear has just died and will live with God forever. "He's got to come down!" shouts Bailey Bear. Bailey's dad explains that God's home is a wonderful place and that Bailey will see Grandpaws Bear again.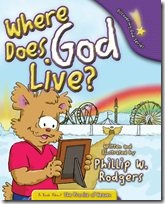 Ready to win a free set of books for your family? Phillip has offered to giveaway THREE sets of his books to THREE of my readers! Each set will include all 5 titles:
Simply fill in the Rafflecopter below to enter to win a free set for your family!