I bought this set of Magnetic Mosaics by Orb Factory last year and it's remained to be a favorite in our house.
I love this game because for one it's re-usable, unlike the sticky mosaics. Two, it's great for number and color recognition, dexterity, and one-to-one correspondence. And three, its just plain fun!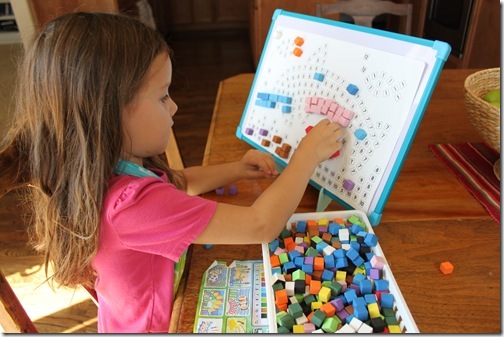 There are several different themes you can choose from and each set comes with a magnetic board, a stand, colored magnetic cubes, and several different pattern cards to guide your design. Since I have 4 kiddos here, I had to come up with a couple other magnetic surfaces for them to work on.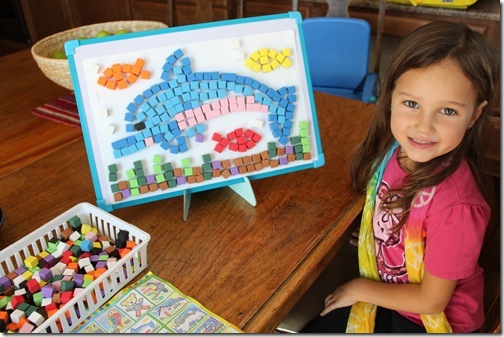 My only complaint is how thin the pattern cards are, it's a very thin paper material that can rip easily. I would love to take it and get them laminated, but the magnets aren't very strong, so I'm not sure if that would work or not. So for now, my kids are just instructed to be careful with the patterns.
This game is similar to the wooden Magnetic Color Cubes.
I made 8 cards for her to play with, I printed them double sided (so I only used 4 sheets of cardstock) then I laminated them for durability. Here's a peek at the cards:
Click here to download the Magnetic Color Cube Cards
Have any other ideas for magnetic color cubes? Share below in the comments!