Hi everyone! Today I'm sharing Turbo's 4th grade daily schedule with you. If you've missed my previous posts, you can see the 'Daily Homeschool Schedule' series here.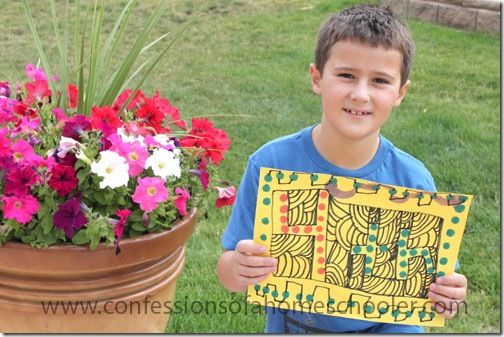 Turbo is currently 9 years old, and he's in the 4th grade. He's got a bit heavier load this year, but so far he's doing well with it.
Here is our basic 4th Grade Schedule:
8:30am – Breakfast / Family Devotions
9:00am – Daily Learning Notebook 
9:15am – Bible
9:30am – Math
10:30am – English
11:00am – Handwriting
11:20am – Reading
11:30am – Spelling
11:45am – Vocabulary
12:00 – Lunch/PE
1:00pm – History
1:30pm – Science
2:00pm – Typing/Music/Art/Piano (1x per week)
2:30pm – Literature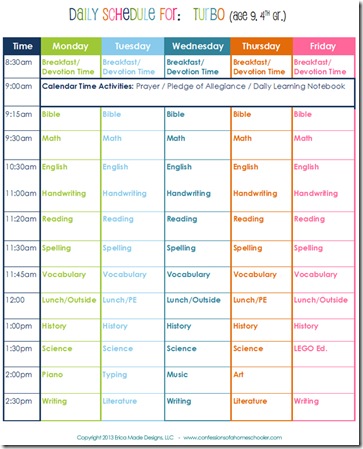 Download a copy:
We are currently doing Bible, History, Science, and Literature as a group which makes it a bit easier on me. Eventually I will have to split that up once the Teeny Tot gets a bit older, but for now this schedule is working for us.
Here is our 4th grade curriculum for the year:
Have a scheduling tip to share? Make sure to leave a comment below!