Hello everyone and welcome to Connecticut, the first stop on our Road Trip USA journey across the U.S.! We were so excited to start this trip after the fun time we had last year with our Expedition Earth World Geography!
Of course I had to take some of the fun stuff from our Expedition Earth studies that went over so well. So we started off with a brand new Travel Log ready for lots of state stickers to be added! uhem…50 to be exact.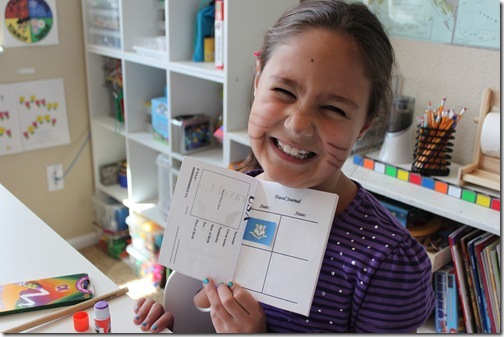 Next we found our state and capital on our U.S. Wall Map. Last week in our Intro to US Geography week, we learned where the different regions are that we'll be going through, so each state we talk about I review the region it is located in.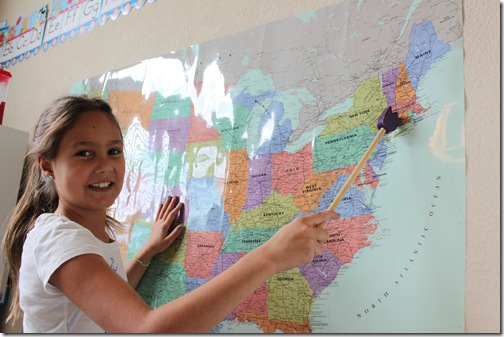 Here are some of the things we learned about this week:
Located Connecticut and Hartford on our Wall Map
Connecticut was named the 5th State
Connecticut Nickname: The Constitution State
Read the National Geographic US Atlas for Kids and mapped Hartford, CT
Connecticut is home to Dinosaur State Park
State Fish: The American Shad
State Bird: The American Robin
State Flower: The Mountain Laurel
Read  If You Were There When They Signed the Constitution by Elizabeth Levy
Started working on our 50 States and Capitals song from Mrs. Jones Room
Learned about some of CT's famous people: Harriet Beecher Stowe, Benedict Arnold, and Jackie Robinson
Learned about the State Insect: The Praying Mantis and did a paper craft.
Had hamburgers in respect for CT which is known for the first hamburger!
Learned about some of CT's famous history: Old State House, Hartford Convention and the Amistad trial
Added our state animals to our US Animal Wall
Since we had song's all last year, the kids were asking for some this year! We're going to start off learning the 50 states and Capital's song this year, so we're practicing with music and lyrics from Mrs. Jones Room. (Later  in the year we'll work on the US Presidents Song!)
Next the kids colored their state worksheets as I read the facts for that day. The cat likes to be involved, so he makes himself right at home on our new Ikea clad school setup.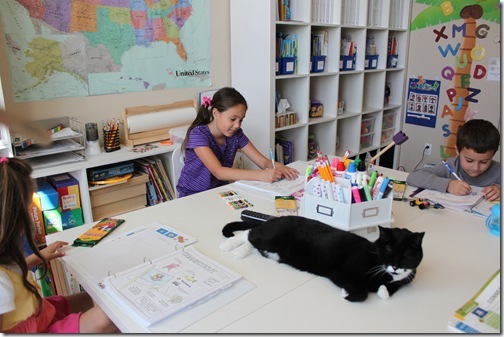 Here's an up close on this week's worksheet: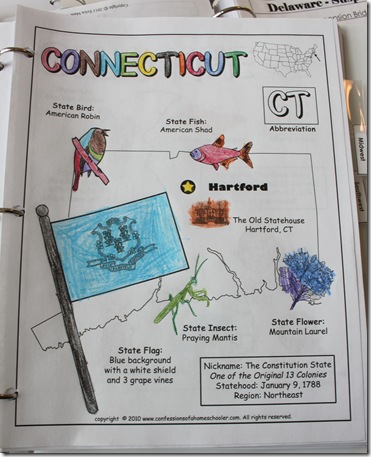 On the first day, my kids immediately started asking where our animal wall was…if you didn't follow our Expedition Earth trip last year, you can check out our World Animal Wall here. Anyway, I sat down and made up an animal set for our Road Trip USA study! You can download it free from my Road Trip USA Animals post.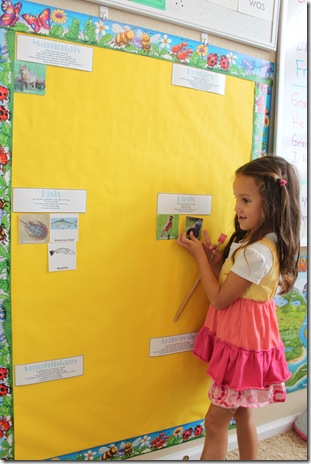 We also added our state cutout to the mini-wall map: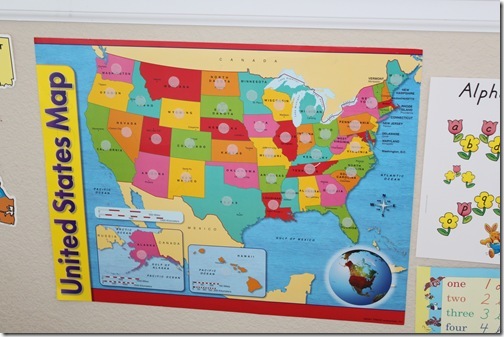 Once we were done with all of our work related stuff, we sat down to learn a little bit about the history of our USA! Strawberry Shortcake read the first section of If You Were There When They Signed the Constitution to the other kiddos.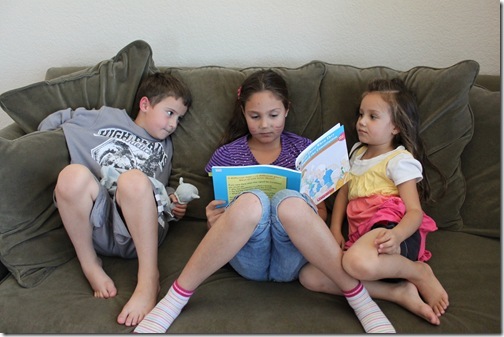 That was it for the first state of Delaware, since we're doing 2 states per week this year, we'll be going through fairly fast! I'll do my best to take pics and post our journey!
If you'd like to come along with us on our Road Trip USA journey, click the image below to learn more!