This week for our Kindergarten Theme we learned all about Police Officers. This was a fun unit since it included learning about dogs and taking our finger prints!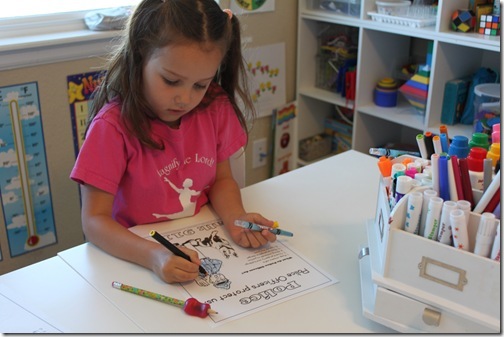 Click here to download the Police Officer Unit
We started off by making ourselves some cute Police hats and badges.
In 1844 the New York City Police Department chose the color dark blue for their uniforms. today most police officers continue to wear this color for their uniforms as well.  All Police officers wear a badge to identify them as an officer of the law as well as a hat, and belt used to hold their gun and other equipment. They also have a radio on their shoulder that allows them to communicate with other officers.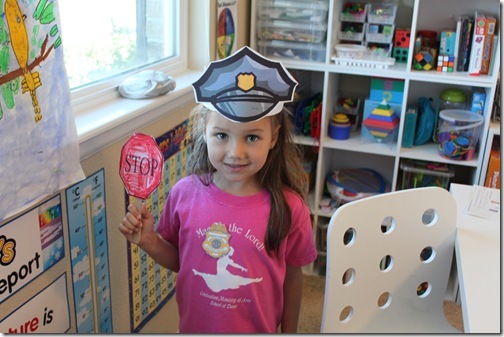 Next we talked about the different jobs that Police Officers do for our community.
Keep citizens safe
Bring criminals to justice
Maintain public order and uphold our laws
Guard property and buildings
Helping people in danger
K9 Units: A K-9 team consists of a police officer and dog that is specifically trained to assist law enforcement officials. Typically German Shepherds are used as police dogs. In many jurisdictions it is a felony to kill or injure a police dog. Police dogs are used to chase and hold suspects in a crime. Help locate missing people or objects using their great sense of smell to sniff scents. Their noses are so sensitive they can often pick up on traces of people and objects under water and buried in the ground!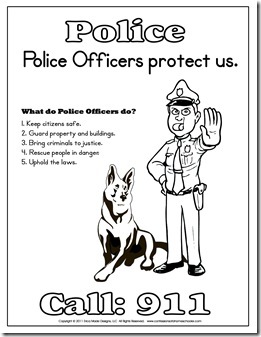 Finger Prints
Next we discussed how God has given each of us unique set of finger prints that can help identify us. I took finger prints from each of the kids and placed them on a grid for reference in the event they are ever convicted of a crime. I expect everyone to be upstanding citizens from this point forward ;o)
Supplies:
Copy Paper, Pencil, Scotch Tape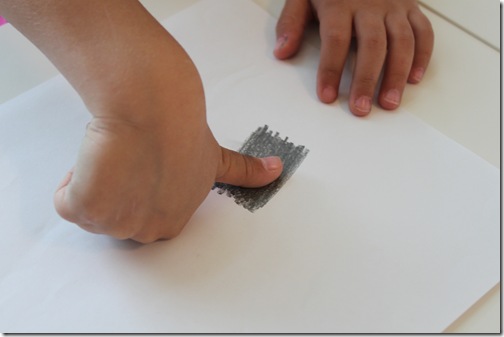 Directions:
To take finger prints, simply scribble a spot on your paper with a pencil making sure to color it in well. Then roll your finger in the graphite mark until it is well covered. Carefully place a piece of scotch tape over your finger then peel off slowly. Place the scotch tape onto your finger print grid to preserve. (Grid included in download) Finally compare the finger prints and discuss how they are each unique!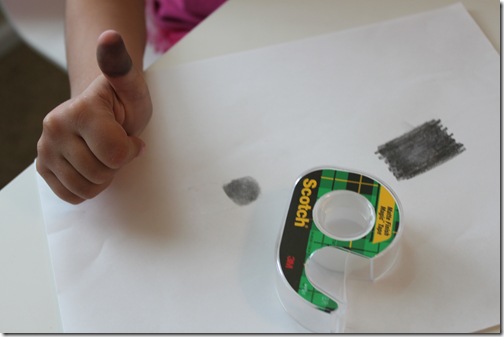 Traffic Lights: Color the below traffic light and explained what each light on the traffic light mean. Red means stop, yellow means slow, and green means go!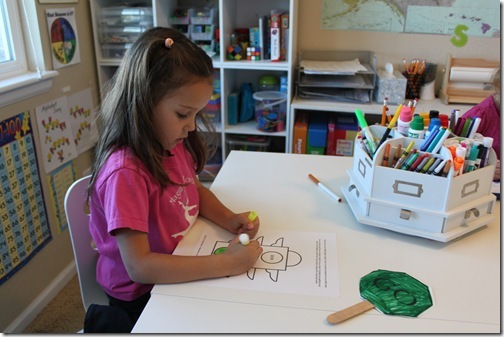 We also printed off a Stop/Go sign and played a fun game with the whole family. Tinker Bell got to be the police officer indicating when people could stop or go. First one across the room wins!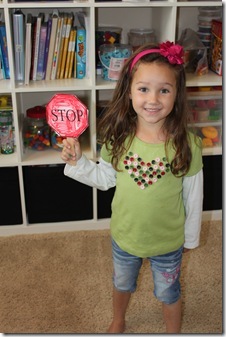 Traffic Light Snack:
Ingredients: Graham cracker, peanut butter, red, yellow & green m&m's
Directions: Schmear some peanut butter on each graham cracker then add the m&m's to the bar, red on top, then yellow, then green on bottom.
Math: Play "Domino Parking Lot" . Younger kids can count the dots and place the dominos in the correct spot. Older kids can add the 2 sides together to find the correct spot.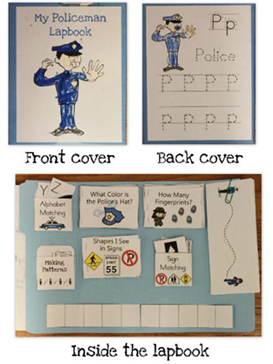 Hope you enjoy learning about Police Officers!