Welcome to New York! We had so much fun learning about this state! We're on our 8th state in the Road Trip USA curriculum! We start each day by reviewing what they've learned so far then locating our new state on our wall map: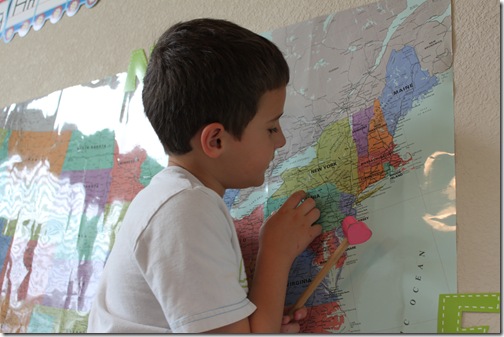 Here are some of the things we learned about this week:
We reviewed all of our state information facts while the kids colored their worksheets.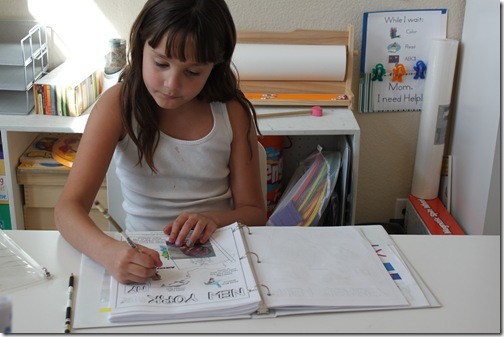 Then we added the state animals to our animal wall: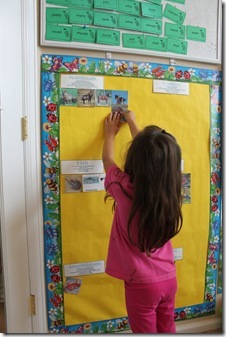 We added our bulletin board state (US State set by by Creative Teaching Press)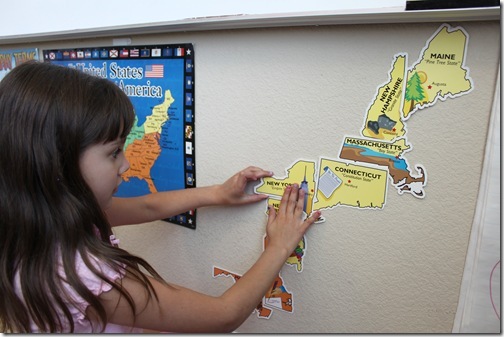 Of course we added the new flag to our Travel Log (Located in the Teacher's Manual of my Road Trip USA curriculum)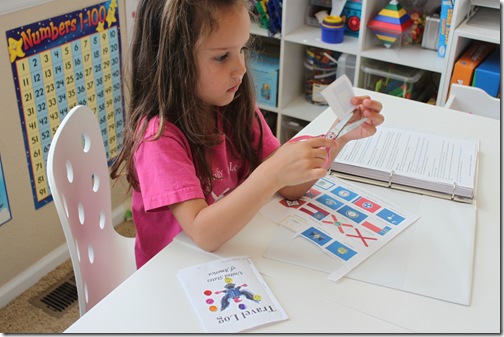 We read our National Geographic US Atlas for New York. In order to get the kids used to finding things using the mapping grid system, they take turns locating each state using the coordinates for the state's capital.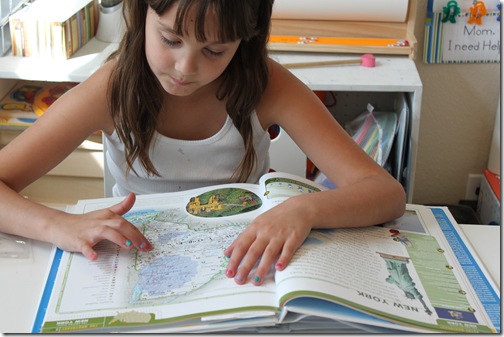 I gave everyone the option of doing an art project relating to the Statue of Liberty OR the Empire State Building. Tinker Bell chose to paint the Statue of Liberty "lady".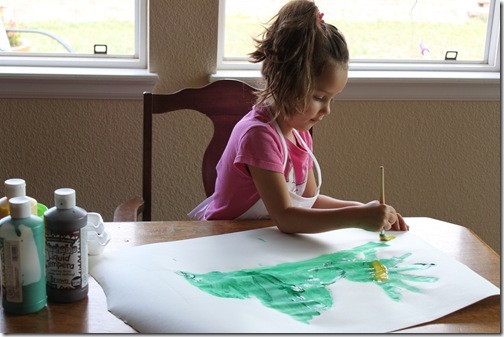 Turbo and Strawberry Shortcake chose to collectively build a replica of the Empire State Building. They actually worked on it together for quite awhile, but insisted on separate pictures for my blog once was all said and done.
We also worked on our mini-books for our state and then added them to our notebooking page in our Road Trip USA binders.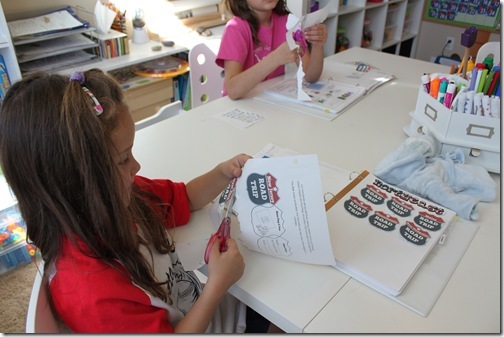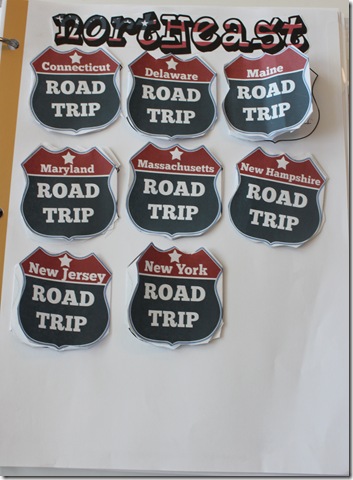 At the end of the week, we put up our velcro state piece on our small wall map.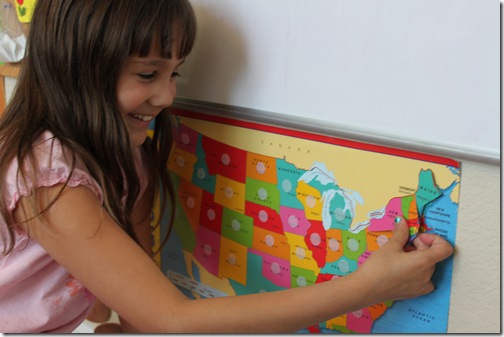 I try to incorporate some special food to close out our week, and so this week we did New York Style pizza. I have to say I love this type of Pizza, but the kids weren't so thrilled with the whole "thin crust" concept! They ate it any way out of respect ;o)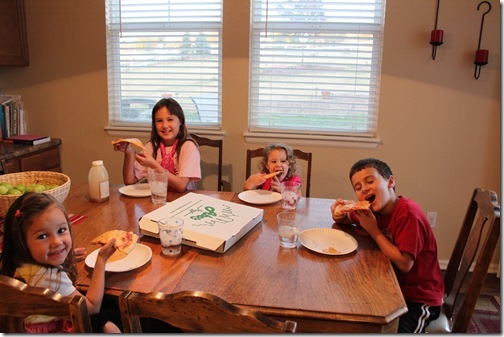 And that wraps up our New York study! If you'd like to come along with us on our Road Trip USA journey, click the image below to learn more!