Welcome to Teeny Tot Tuesday! I've got some fun ideas to share with you today to help keep your toddlers busy and learning at the same time!
Thanks to my All About Reading Level 1 kit, we had these fun word eggs to flip. Tinker Bell flipped each one over then read the word. The Teeny Tot insisted on playing too.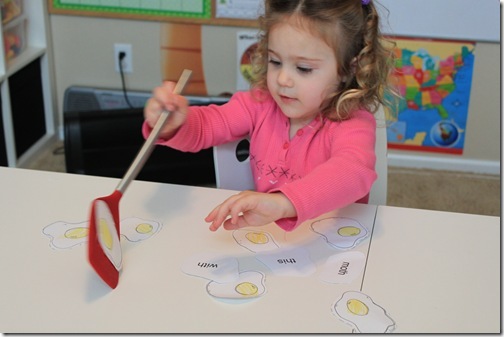 Then she got really serious.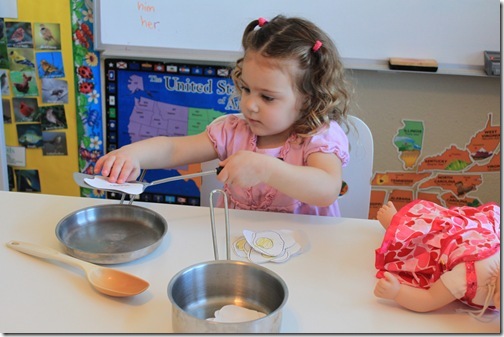 She pulled out our Rush Hour Jr. game again too. Not sure why, but the kids all love this. The game is fun to play, but the Teeny Tot doesn't play by the rules.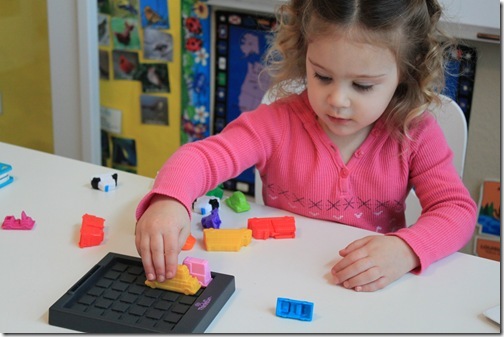 We always try to include our Teeny Tot in with our regular studies. Partly because it gets her used to doing school, and mostly because it keeps her from wondering around the house and say…coloring all over our mirror with mom's lipstick. Here she is doing a self portrait.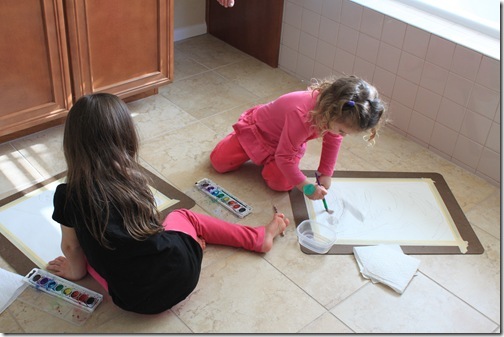 One thing we both love are the Alphabet Alley puzzles. They're so great for toddlers even kindergartners because the pieces are large, nice and thick, and super cute!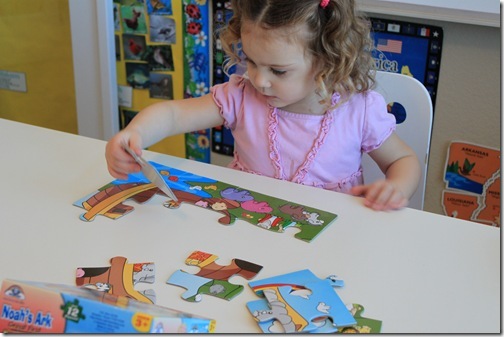 Okay, so this is probably one of the fakest smiles I've ever seen, but she insisted on me taking her picture once she was done. I think this whole blog thing is starting to create a picture hungry toddler.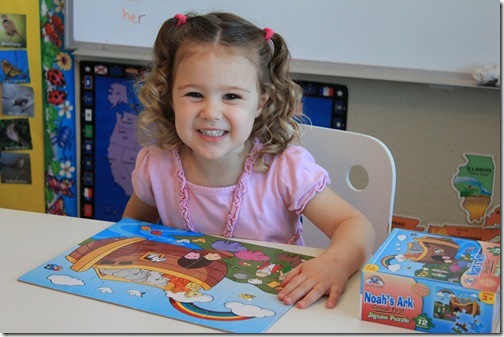 I put these cute colorful bowls and a handful of colored counting bears in one of her drawers today, I'm missing the yellow bowl…hmmm. The cute cups are from the kitchen section at Target, I they're called pinch bowls. I found a less colorful version of them here, maybe they still have the colorful ones in store.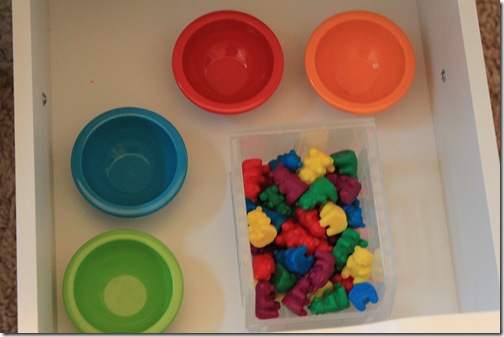 Then I had the Teeny Tot sort the bears by color, she did  a pretty good job, then took all the bears and went off to play with them somewhere else.  We eventually found them.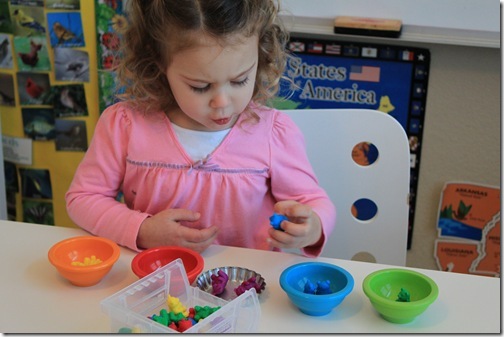 I also put in these pattern block cards and blocks by Learning Resources. Normally she'll do them, but today she passed.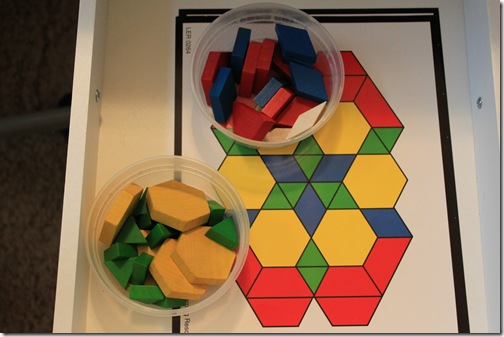 We just got a this Letter Construction Activity set from Learning Resources to review and giveaway and she loves them. Although she made an Aa, she insisted on creating all kinds of other things after that.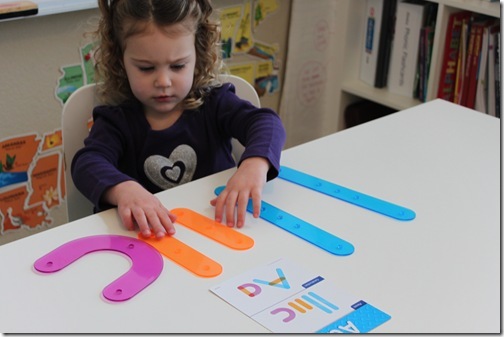 So those were some of Teeny Tot's activities this week, have some to share? Make sure to link up below or leave a comment!